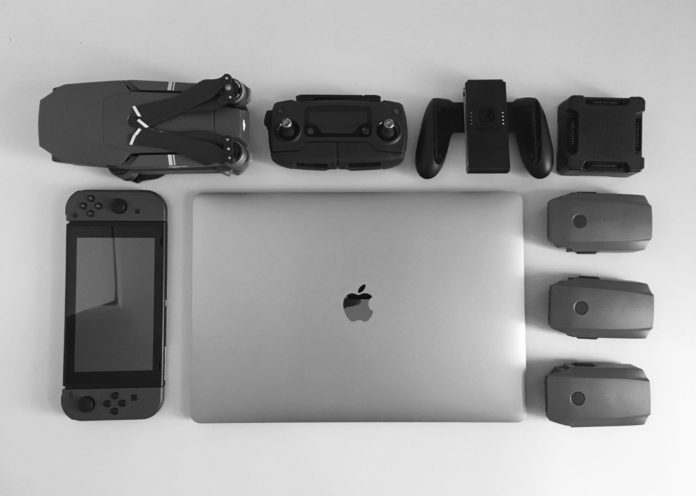 Nowadays, most people are hooked in using portable devices in their everyday routines. Aside from it has become a trend, these devices help make life a little less complicated. Big or small, right or wrong, these technologies play an essential role in our modern life.
One of the most numerous users for these devices is young people or teens. Not only do teens have the latest fashion sense, but also being up to date with technology. Even though most of these items are expensive, some people tend to disregard these figures as it will give them convenience and entertainment in return. Here is a shortlist of the most popular gadgets that most teens are using on a daily basis.
Cellular Device
Popularly known as cell phones, this device is just one of the most favored technological breakthroughs in communication. As the years pass, the creators and developers of these devices offer more advanced features aside from just simple SMS texts and calls.
Today, cell phones can do a lot more than texting and calling. This development is why most cell phones today are now known as smartphones. With moderate and proper usage, smartphones can undoubtedly contribute to one's advantage.
Aside from connecting with people around the globe, it can also be used as a portable computer (for those people who don't have much time to open their PCs or laptops), mp3 player, camera, personal tracker, and many more. When it comes to pricing, there are a lot of affordable but excellent quality smartphones in the market. You just need to have a good eye to find one.
Also Read: 10 Gadgets to Make Life Easier
Bluetooth / Wireless Headphones
Bluetooth headphones are becoming a trend, especially for those who prefer to use a lighter device in listening to music or talking to someone over the phone or other means of communication such as laptops or tablets. When Bluetooth headphones were first launched, most of the consumers panicked, wondering how they would use their headphones.
It is arguably evident that using these types of headphones is more convenient than the traditional wired ones. From working out, watching televisions at night without disturbing others, listening to music during a lecture, and the list goes on. People obviously love the advantage these wireless headphones provide.
Smartwatch
A smartwatch is a kind of like a portable computer in the form of a wristwatch. It was first launched in June 1998. Since then, the smartwatch has constantly been improving. Although there are few snags to these smartwatches, that doesn't stop people, especially teens, from using them. Like a smartphone, this also has a touchscreen display that functions by tapping or swiping on the screen.

There are few varieties of watches like the chronograph, dive, military, triathlon watches, skeleton watch for men and women, other luxury watches, and many more. Unlike those mentioned, smartwatches are created to do many more functions, aside from telling time.
Smartwatches can run apps from your smartphones or play any digital media like music to Bluetooth headphones. It can also monitor heart rates, access your messages, receive calls that are more convenient once successfully linked to your mobile device.
Tablets
Tablets are a wireless, portable computer that also offers a touchscreen feature. Unlike laptops, tablets are smaller but are bigger than smartphones. Some teenagers would instead use this due to it is lighter in weight, space-saving, and just like the traditional computers, documents can also be accessed here. Media can also be played through tablets such as music, movies, or if you need to browse the internet, a tablet can help.
For teens that are seeking an inexpensive device that almost works like a computer, tablets are a go-to. With it's longer battery life compared to laptops, it is highly recommended for students attending to their school works. Practicality and efficiency-wise, this one suits individuals that are looking for devices that work like a computer and smartphone in one.
Also Read: 123Movies – Watch Free Latest Movies
Virtual Reality Devices
Virtual Reality, or commonly called VR, is a device that replicates a real-world experience. Unlike laptops and smartphones, VR devices are usually used for recreation. However, some applications use VR devices for more critical purposes.
Some fields, such as the military, medical, and real estate, use VR for their applications. For example, the military uses VR to simulate combat experience for their soldiers.
Since most of the teens enjoy applications that are more than just graphics, this modern technology is a big yes as both their hearing and vision will be delighted with this device. Expensive as it may seem, VR devices guarantee a convincing and more connective space for its user, which other gadgets don't offer. Even though this may cause ineffective human connection, some teens desire this gadget for absolute entertainment.
Takeaway
The words technology and teens will always be correlative with each other. More often than not, teenagers' lives spin around technology and their phones. From applications, games, social media, internet, entertainment, technology has become a vital part of their day to day routine.
Technology plays an important role, not only for teens but for all people of other ages. It will always be a matter of balance on the things that we spend time on; may it be online or offline, moderation in everything, especially in using technology should always be practiced.
Also Read: Filemanager for Mac