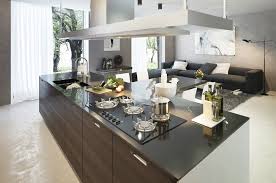 At the moment we are spending a lot of time at home which means we have been able to carry out a lot more projects that we otherwise would not have had at the time to do. Ready Mix Concrete Halifax is a wonderful material which can be used for a lot of construction around the home but not only this but even decorative pieces which can be used in your home and garden.
During this second national lockdown if you are stuck on what to do, we also have put together a range of activities which can be done with the children should they be home with you during this unprecedented time. (Please do be careful as concrete can be very dangerous if handled in the wrong way, make sure not to leave children unattended at any time.)
Walkway
For an easy and inexpensive alternative to traditional brick or stone walkway, you can build a durable and stylish path using concrete! You can actually find a paving stone template which will allow your concrete to look like beautifully placed stones. Pack the template with wet concrete and then scrape away some of the wet concrete over the mould. Simply lift up the mould once you're done and let it dry. You could even use this method for the entire patio for a sophisticated and elegant effect.
Bowl
This is one you can do with the children, all you have to do is get two plastic bowls which you will be able to find in your kitchen and add some non stick spray to them so they don't get stuck on the concrete.
Add some concrete to the first bowl and then place the second bowl inside. Vibrate the bowl to get all of the bubbles out and then place a stone in the top bowl to keep it down, stop it rising and to keep the bowl shape.
Leave it for 48 hours and then remove both of the moulds. This process should result in you having a beautiful brand new bowl. You can also do this to create plant pots too.
Plant Pots
To add some more character to your home you could also create plant pots! They are super easy to do and a lot cheaper than buying a bunch of plant pots as once you have the concrete you can make as many as you wish.
It is an example of the same method as the bowl, grab yourself a large container and with non-stick spray fill your pot up with concrete then place the second container on top weighed down. Wait for this to set and then pull your moulds out! The best part about this is that you can make any sized or style plant pots, it really is that easy.
Concrete Fridge Magnets
We all have that one family member who collects fridge magnets when we go on holiday right? Because of Covid they may not have been able to get on from their holidays this year – so why not make them one. All you have to do is find a mould tray with the shape you want, pour concrete into these moulds and then add a small magnet to the back before letting it dry – it really is that easy!
Coasters
Coasters are the perfect Christmas stocking filler – especially if you have any tea lovers in the family which I most certainly do! Did you know you can actually make these yourself using concrete. (This is another fantastic activity you can do with the children.)
All you have to do is pour concrete into any shape moulds you like and let them dry, once they are dry you need to add a concrete sealer to help stop them staining should any drinks fall onto them. Once this is dry you can then decorate them, by adding paint, stickers or anything else. If you use paint it should take around two coats to cover them completely. To protect your table you might also want to add some fabric at the bottom to stop scratching.