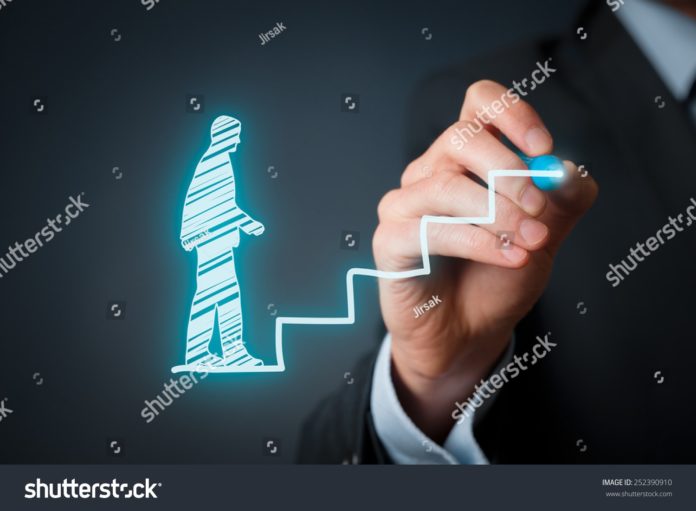 Is it time for you to change your career prospects? If you think you're merely treading water when it comes to your job and you don't feel like you're progressing, then now may be an excellent opportunity to change things and make it, so you are achieving your long-term work goals.
The same may be true if you're not enjoying your profession right now. If you're bored with carrying out your duty's day in, day out: then make the change. How do you do that, though?
Whether you're looking for that longed-for promotion or you want to try a different sector in which to work, there are many different things that you can do to take that crucial next step in your career. Here are some of the tasks you can put on your to-do list so you can boost your professional prospects.
Also read: How to Choose the Profession With High Career Opportunities
Improve your first impression
There is no doubt that first impressions do count. You should dress appropriately, as well as practice good hygiene and manners. You must learn to make eye contact with someone when speaking to them, learn how to introduce yourself with confidence, and ensure that you're always on time – or even be a bit early.
Set some career goals
Take the time to write these down, checking that they're both specific and clear; give them a time limit, too, if you can. You may not end up reaching them all but knowing exactly what you want to achieve will mean that you'll get a lot closer to achieving these objectives than not. Set your goals for various periods – e.g., three months, a year, five years – then work towards them.
Take classes
Many people believe that your education ends when you finish college. However, it's a never-ending pursuit – whether you're taking classes or not.
There will be formal classes you can take that will help make it easier for you to advance your career. Speak with your manager or a mentor to work out what skills you should have to make your advancement easier and contact your personnel team to see if they will pay for training – many will do.
It's also easier than ever for you to take classes online while working full time. Institutions such as Aston University offer programs for ambitious, driven professionals looking to be business leaders.
Also read: 7 Valuable Tips to Advance Your Career
Be a better communicator
Your communication skills will affect every part of your job search. This can include interacting with potential employers and network contacts, resume writing, blogging, and even interviewing. Improving these skills is the best pieces of advice you'll get for your career.
You may think about taking a class, for instance, if your written communication requires attention. You could consider hiring a resume expert to look at your CV and cover letter – which will give you a better chance of getting an interview. Many people need just a little bit of extra help and, if this sounds like you, there are tools and apps available, so anything you write will be concise, polished, and without errors.
It's also important you can communicate verbally, present your ideas publicly, and have successful interviews. You could think about working on this if it's a deficit area of yours – you may already know this if you've cringed at how awkward you've been during a presentation, or you've stumbled through an interview.
Have a powerful social media presence
One of the two things you'll achieve with this is that you make yourself findable. So, while a company will place a recruitment advert when they have a job opening, they will also search social media, especially LinkedIn, to look for qualified candidates. They will not be able to find you if you're not active online, so create professional profiles on channels such as LinkedIn and Twitter – and keep things as professional and polished as possible.
The other thing you will accomplish will be an ongoing process as you become an engaging, interesting, and trustworthy voice in your niche. You can do these in different ways, but can include:
Start a professional blog
Complete your online profiles and keep them up to date
Take part in Twitter conversations by searching for relevant keywords
Share examples of your work
Link and share posts from other thought leaders
Connect with others in your industry
Also read: How to Start Your Career in Cyber Security
Update your resume
There is a good chance that you will need to update your CV if you haven't looked for a new job recently – even just a little bit. You should go through it thoroughly, removing any points that may not relate to the position for which you're applying.
Also, eliminate any details that won't contribute to your overall profile, such as school grades or projects you worked on when you were younger. These might have helped you back then, but they may not do much for your prospects now. Replace this with new information, such as notable projects and recent volunteer work.
Volunteer
This can be a great way to reach your goals if you want a broader range of skills or want to work in a brand-new industry. The correct role will help you to stand out from other applicants and will also show that you will be dependable.
Your volunteer experience will also demonstrate that you are hard-working. It will also boost your confidence if you go for those unpaid opportunities in your area – and could also open up your mind to a range of other, new possibilities.
Go to events
Attending professional functions is an excellent way for you to boost your prospects: you may be surprised by how easy it is to find out about new opportunities at such gatherings. Use these events to practice your communication skills and get used to handing out your contact details. Also, ask others for their business cards so you can follow up with them later.
Own your career path
You can discuss this with your manager at different meetings throughout the year. Some brands will show their commitment to you by helping with resources such as funding and time. However, you should always remember that it is your own path for your career.
Also read: Career In UX Web Design – Traits You Need To Follow