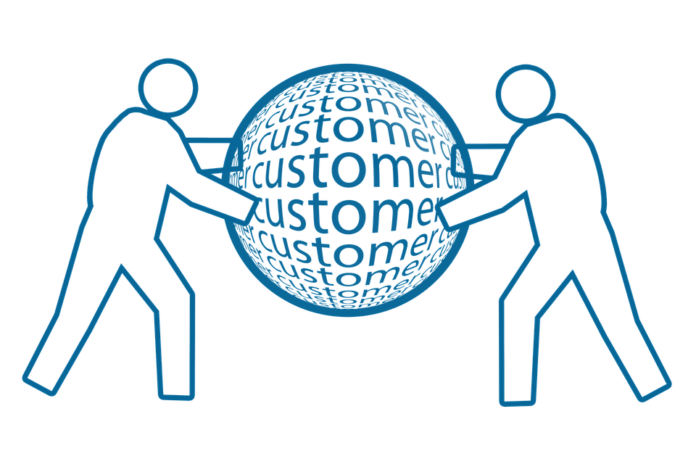 The construction business is no exception to unfamiliar acronyms. There is, however, one industry terminology that is not usually linked to the industry: CRM.

CRM means Customer Relationship Management and is now solely used to identify marketing and advertising tools and technologies. Although the construction sector is based on client relationships, using construction CRM to manage such connections can be an efficient tool. However, most construction companies do not utilize them efficiently. 

Many engineering firms and small-to-medium-sized enterprises rely on word-of-mouth advertising to attract new projects. Even though excellent work is the best proof of credibility, maintaining relationships with customers is also very critical.

What are the benefits of using a construction CRM?

Project Management

Managing projects in construction involve monitoring any proposal as it passes through the system. The CRM you want should have capabilities that compliment your current project management tools. CRM tools would enable construction businesses to make accessible estimates and deliver them to potential clients. They also encourage the team to coordinate follow-up assignments for every initiative.

Construction companies must concentrate on the best proposals when they usually have several ongoing contracts. The functionalities of the CRM should enable you to give priority to the best offers at every point of the process, from prospecting to the proposition. A practical approach would be to allow users to attach value to every suggestion, reflecting their revenue potential.
Also read: Sun Nxt Coupon Codes 2019- 2020 One Month Free Subscription

Customer History

The capacity to display the history of a client at a centralized location is also an essential specification for the construction CRM that you need. This involves securing a joint roster of bids, enabling you to offer world-class service to every client. A shared database allows you to establish a strong partnership with your connections, irrespective of who contacts them.

A comprehensive view of client history always helps you to navigate partnerships efficiently and effectively. The CRM should enable you to plan assignments that will inform you if it's time to contact the client base. This approach ensures that you can detect and fix potential issues before clients become unhappy with your company.

End-to-End Workflow

Any CRM which provides end-to-end business processes enables you to streamline most of the measures involved in the construction business. Also, accessing the same information manually multiple times is difficult because it has to be repeated for every venture. Digital workflows enable you to submit invoices and collect fees faster and using fewer human resources.

QuickBooks Integration

Construction CRM programs should also decrease duplication by syncing with established software like QuickBooks. It lets you conveniently generate an assessment, turn it to a purchase order and submit an invoice in any application with no need to re-enter the information. QuickBooks integration also helps your clients to pay online without requiring the team to access QuickBooks.
Also read: 1337x Proxy – 50+ 1337x Unblocked & Mirror Sites List in 2019-2020

Payment Facilities

The capacity to allow credit card transactions is a significant feature of the CRM framework. This function should also cover ACH payments made in the United States. Convenient payment methods in your CRM will assist you in streamlining the purchasing process so you can get paid faster. Many CRMs allow users to submit invoices through a connection to an online system that enables their consumers to access and pay balances electronically.

The primary benefit of CRM providing payment solutions is that it significantly decreases the risk of errors during the buying process. Salesforce leaders will no doubt have to process transactions manually, which will involve multiple procedures. It also removes the necessity for workers to access QuickBooks while processing transactions. This would be especially beneficial for construction companies where members of the team are always on the field.

Email integration

Integrating CRM with current email providers has become an essential aspect of construction. These frameworks enable you to access the personal information of the client from the inbox, such as their name, address, and telephone number. It also allows you to view account information, including balance, previous purchases, and many other activities.

The most significant benefit of email integrations is that they automate the process by removing the necessity of switching tabs back and forth. Rather than copy and pasting communications to your CRM, you can conveniently document client interactions directly from your email account. The flexibility to operate inside your inbox can dramatically increase your functional productivity.

The CRM program is an essential tool for simplifying modern corporate activities. It is especially useful for construction firms that disperse teams on multiple sites. Construction companies often depend on CRM tools to monitor communications with all their other connections. By removing any need for duplicate data input and centralizing specific business processes into a common platform, construction CRM technology will significantly reduce the business' workload and increase productivity.
Also read: 20 Most Amazing SolarMovie Alternatives in 2019-2020