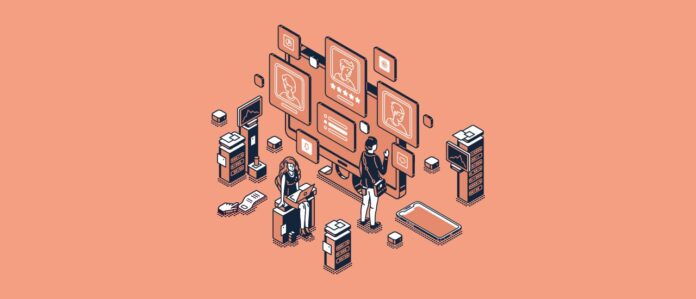 Incident can be unplanned interrupt daily operation or services. Incidents can affect single person, department or whole organization including customers as well. Thus, it is the responsibility of the incident manager to take initiative and necessary step to restore service in the minimum possible time.
What is the aim of Incident management?
The aim of incident management is restoring services in minimum time so that impact can be minimized. Incident can lead to business loss!
According to the Thomas Net, "While one minute of stopped production, or downtime, costs an average of $22,000, some survey respondents cite the figure to be as high as $50,000 per minute. With such high costs at stake, keeping production machinery operating smoothly is critical to a factory's bottom line."
How crucial incident is, in an IT Industry?
Incident means unexpected breakdown which means downtime! Incident can be anything, it can be a small issue such as printer not working or huge issues such as server not working.
Long story short – Something is not working but it needs to be fixed quickly.
According to the Statista, "The average hourly cost of critical server outages, according to a 2019 survey. In 2019, 25 percent of respondents worldwide reported the average hourly downtime cost of their servers as being between 301,000 and 400,000 U.S. dollars."
In the IT industry when an incident occurs the entry of ITIL (IT infrastructure library) takes places. They are support. The role is simple to provide the solution as quickly as possible. The best solution flow can be done with proper ticket management.
What is the process of incident management?
The step-by-step process of incident management is as follow:
Incident identification – Incidents are informed by users via SMS, e-mail, phone call, support chat then the ticket is raised.
Incident logging – In this ticket, all the information is there, such as user name, incident description including date and time of the incident. The more information you put the more robust data you will get. It is helpful in identifying the pattern.
Categorization & prioritization – It involved categorizing and sub- categorizing of the ticket. Moreover, the priority of the ticket is decided in this phase. Problem is resolvable or it needs to be escalated is also decided in this phase. If the problem is big then its priority is high. Priority is important & decided as per the SLA (service level agreement).
Initial diagnosis – This is where the problem is responded by the agent as agent investigates about the incident. In this stage standard reply and troubleshooting is done. Moreover, knowledge-base is there to make it simpler for your group to recognize or wipe out potential causes.
Escalations – When the ticket issue is related to a higher level or more technical. Then the ticket is escalated to subject expert. However, most of the incident tickets are closed with any need for escalations.
Investigation diagnosis – During the investigation and troubleshooting process diagnosis is also done. After that the staff work on patching or hardware replacement.
Resolution – Once the correct diagnosis is done, they find the proper solution to the issue and service is restored back to normal.
Incident closure – This is the last stage of the incident management process. At the point when the ticket is solved, the agents make certain to affirm with the client who initially reported the whole incident episode. Takes confirmation about the service re-establishment prior to closing the incident ticket.
What are the roles and responsibilities of the incident manager?
The roles and responsibilities of an incident manager are as follow:
Restoring service in minimum time
Adhering to SLA
Ensuring all incidents get resolved
Managing incident as different levels (Upper level, middle level, lower level)
Handle incident ticket when they are escalated at manager level
Point of contact for all major incident
Distinguish, start, timetable and lead incident review
Ensure the conclusion of all settled and end-client affirmed Incident records
Give direction & guidance to the Incident Process technicians
Set up continuous process enhancement cycles where the performance, exercises, jobs and duties, strategies, systems and supporting innovation is surveyed and upgraded where relevant.
What are the advantages of incident management software?
The advantages of incident management software are given below:
Boost productivity – It does not matter if your organization has lots of assets (resources) or a few. Incident management software can improve efficiencies and increase productivity as well. IM utilizes a cycle for each incident, that is clung to by all staff; which eliminates any speculating or presumptions that would otherwise not be an effective resolution.
When technicians are aware of the incident, they can take better decision in order to provide better resolution.
Incident alert and notification – Whenever a new ticket is generated & allotted to the technician, they are alerted via SMS and email that new ticked is generated. After that, the technician starts working on the incident.
Reports – In the incident management software one can find different type of reports such as incident average resolution time, incident resolved in one day. These reports are helpful in finding the room for improvement & how resolution time can be minimized or more time is taken in the incident.
SLA adherence – Incident management software helps organizations in making sure that ticket is resolved as per the SLA. For instance, if the SLA expresses that the IT office will react to Priority 3 episodes in 12 hours, time imperatives can be set to every Priority 3 ticket so an update for a reaction springs up; in this way, diminishing possibilities for SLA infringement.
Compliance – Security has been always a concern for the organization's management. Non-compliance for security can hurt pockets badly. It can impact organization growth as security is an issue that should not be taken lightly.
Business pioneers must stay up with the latest with proposed enactment and public slant. They should work with regulators to develop laws and proactively tackle protection and security concerns. Presently digital change is not the same old thing, it's important that unmistakable direction assist them to know how they can regard clients' security and ensure their information & data.
Conclusion – With the incident management or asset management software you can boost your organization's efficiently and grow your business by decreasing downtime. This software also ensures compliance so that no safety issues occur.
An asset management software provides lots of other benefits as well that are helpful for business such as asset tracking and real time information. It keeps your assets safe from theft and deterrence and lets you know the location of each asset in real time.
Incident management is very necessary for all industries including the IT industry. Downtime can be very harmful to businesses it can impact negatively on customer satisfaction.