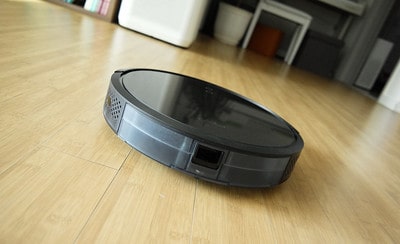 Do you remember the animated series from the 80s Inspector Gadget? He is a cyborg police inspector who has a bunch of tech gadgets that help him solve the crimes. If you watched it, then you certainly thought it would be cool to have some things like that that can make your life easier. Even if technology didn't progress that much yet (maybe it will in the future, we cannot know), there are plenty of exciting gadgets out there that might come in handy in different situations.
While some people are looking for the latest tech gadgets that can help them in their everyday activities, others want to have them for fun. For example, a lot of guys out there who like to play online poker or other games look for cool gadgets that can enable them to play their best casino online games.
All right, now, when we discussed it a bit, let us see what some of the must-have gadgets that will be useful without asking anything in return.
A Multi-Functional Phone Case
Many of you certainly know about a famous swiss knife that is known as a multi-tool gadget that serves different purposes, and experienced campers don't go anywhere without it. They work quite well not just for camping but other things as well and people like them because they don't have to carry a heavy tool bag around. But have you ever heard about a multi-tool phone case? It is a practical phone case that can have a variety of built-in tools. Most people are practically inseparable from their phones, so this gadget quickly gained more considerable popularity than the Swiss knife and earned the title of one of the best camping gadgets rightfully. The main reason for this is that it provides excellent protection for your phone and at the same time, enables you to have easy and quick access to a bottle opener, screwdriver, knife, and a bunch of other tools that you can potentially need.
Bathtub Caddy
It is interesting that when we think of gadgets, we usually have something super high tech in mind. But in reality, there are plenty of cool gadgets that aren't very technological but practical to have. You will undoubtedly agree that one of the best ways to unwind after a long day is to grab a glass of wine, maybe a book too, and jump in the tub. Sometimes, however, you can run into a problem with finding a place for all the things you need to make your bath more pleasant. Well, with bathtub caddy, you can say goodbye to your problems. This holder will provide a place for your candles, books, or whatever you need, and you will enjoy so much that you will never want to leave the bathroom.
Bluetooth Tracker
Some people lose or forget things more often than others, but generally, there isn't a single person in the world who didn't at least once look for car keys in the fridge. And everyone who knows the stress of spending hours unsuccessfully looking for stuff that suddenly disappeared without a trace, knows how frustrating it can be. Thankfully, some scientists sympathize and created a beautiful little gadget called the Bluetooth tracker that can make our lives much more comfortable. There are two options: a little gizmo that you can put on your keychain or like a hotel key card. When these gadgets are synced with your cell phone, they ring when the lost thing is nearby or indicate the location of it.
Multi-Function Food Scale
If you like to cook, you will be thrilled to read about this food scale. Whether you are making cookies or you want to measure your portions of food, this is one of the best kitchen gadgets, and it should be a part of every kitchen. This scale is fantastic for those recipes that need precise measuring. You will never have to guess again, and you will be sure that your meals are perfectly prepared.
Bluetooth Shower Speaker
You are dreaming of blasting your favorite tunes while taking a shower, but you are at the same time worried that your phone will get ruined if it gets wet? Well, the good news is that your worries can come to an end if you get a Bluetooth shower speaker. These speakers are completely waterproof and thus safe to use in the bathroom. Now, you might think that you don't want to spend loads of cash on some little gadgets that you will use only for 10 – 15 minutes a day. We completely share your sentiment, and we are happy to tell you that this cost next to nothing. Plus, it is super easy to find some that correspond to your budget and your taste and at the same time.
August Smart Lock
Are you a person who is always late for work because you come back five times after you left the house to check whether you locked the door? Or you go but worry for ours that you left the open house for burglars? Then what you need is August Smart Lock. This gadget is connected with the app on smartphones that they serve as the key. You never have to think about locking the door when you get out of the house because it does it automatically for you, and it opens them when you arrive. Moreover, with this type of gadget, you can remotely check whether the door is open or not.
Robot Vacuum Cleaner
Household chores are definitely among those things that everybody is reluctant to do. Nevertheless, we do them because we like our homes to look beautiful. Unfortunately, leaving like Jetsons if for the time being just a fantasy, but the good news is that some technological inventions can at least spare you the effort of cleaning. A robot vacuum cleaner is precisely that. They work best in smaller houses and can handle hard floors. Maybe they cannot replace manual cleaning yet, but they do a great deal of work. Plus, you will appreciate the help of this little robot friend if you share your home with pets. It can be a bit of a pricey side, but we assure you this is one of the cool gadgets for men who have everything.
A wireless charger
The funny thing about a wireless charger is that it is not wireless at all. It does not produce power by itself, so of course, you will need to plug it in the wall if you want to charge your phone. However, putting your phone on the pad and only picking it up after it has been accused is way simpler than dealing with cables.
Power Bank
When you are on the road, finding a place to charge your phone can be a real challenge. But if you have a power bank, then there is no trouble for you. You can use it to charge a cell phone, laptop, or other gadgets that charge with USB. Many of us have experienced that our phone battery failed us when we needed it to work. That's why we can say that a power bank is one of the essential travel gadgets one can get.
Spy Cams
If watching the Secret Life of Pets made you wondering what your pets are doing while you are at work, you can install one of these little spy gadgets. These spy cams are usually little gadgets that you can set up easily in any part of your home and observe what is going on when you aren't around.
Conclusion
It is essential to say that there are plenty of other amazing gadgets out there waiting for you. We are aware that our list just scratched the surface and that we didn't even mention some, like, for example, car gadgets. If you are a gadget lover or like to have some things that can make your life easier, we will be delighted to hear your experience and recommendations. In the meantime, we invite you to revisit us because we are going to discuss lots of other interesting topics on this website.