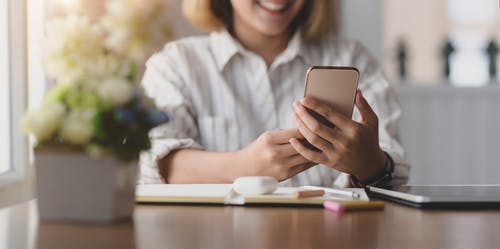 Flip phones are kind of old fashioned phones since the inception of smartphones however these kinds of phones are simple, durable and have long lasting batteries. They are still available and amongst them you can find the best available on the market. Amongst the best are the samsung flip phone, easyfone Prime A1 3G unlocked senior flip phone, AT&T Z223 prepaid flip phone, Tracfone Alcatel MyFlip 4G prepaid flip phone, Alcatel GO flip V, sports Car Model F15 Mini flip phone and many more.
Easyfone Prime A1 3G Unlocked Senior Flip Phone
This cell phone features a classic flip design whereby you just flip to answer calls. It is amongst the few flip phones that have an SOS button which allows you to contact up to five people more easily. It is compatible with AT&T, Tracfone, Cricket, T-Mobile and MetroPCS. It features 2.4-inch HD screen display with enough brightness and a dial pad that has large and illuminated buttons that are easy to read and use. It has M1 and M2 dedicated direct dial keys. The # key 2-9 eight numbers can be used as speed dial numbers.
It has very small internal storage space that can only store contacts and few photos but has a memory card slot that can allow you store additional data. It also supports Bluetooth whereby you can link with headset, wireless headphones and other wireless Bluetooth enabled devices.
The cell phone has cradle charger that makes it easy to charge and looks good while on the desk. Its battery capacity is 1000mAh that can last up to 9 hours talking time and up to 20 days long time while on standby.
Also Read: Mobile Phones with Folding Screen: A Less Novel Idea of What You Think
LG Exalt LTE (Verizon)
The LG Exalt is the first flip phone to use LTE on the network which improves speed data, provide faster internet and the quality of each call you make. The call quality is achieved when you activate the HD voice. In terms of design, the LG Exalt LTE is designed with a metal-like plastic at the front, back and sides.
The phone however lacks a screen for displaying notifications but has an outstanding camera with 5MP that is capable of 720p video. It has large buttons that click when you press and 3" display which is comparatively large compared to most basic phones. It also has internal storage of 8 GB and an outstanding battery that can last up to 6 hours of talk time and 10 days on standby mode. In addition, it supports both Bluetooth 4.1 and text-to-speech. On the flip side, the phone is quite costly due to technology and being LTE therefore it cannot work on 2G or 3G networks.
LG B470 unlocked Flip Phone
This is amongst the best flip phone designed for seniors that features a 2.2 inch screen display and 0.98 inch additional external display where you can view notifications. This phone has an enhanced audio mode that enhances high frequencies at 2,500Hzwith a text to speech messaging for easier and convenient communication.
It features 3G 850/1900MHz 2G, 850/900/1800/1900MHz bands and supports Bluetooth with MP3, WMA, AAC, ACC+, AMR and MIDI music formats. The buttons are big enough for easy dialling and texting for seniors. It also has a text-to-speech functionality key that is designed to allow the user reply texts via speech if you are unable to text back.
The LG B470 AT&T black and clean ESN features enhanced mode that allows you to use all the applications comfortably. In addition, it has a straight forward navigation menu that gives the user an easy time to go through all the features.
Also Read: Watch The Galaxy S10 Charge The New Galaxy Buds Wireless Headphones
Tracfone Big Easy Plus
This is another big fish amongst the best flip phones on the market for seniors. It has an incredible performance and usability as it has amazing features that the elderly will love using. The Tracfone Big Easy Plus has a 3G speed and is compatible with AT&T network. The keys are well lighted that gives the user easy time to dial and text. In addition, the phone has a 2MP camera capable of producing HD images and videos. It has dimensions of 10 x 6.5 x 2.5 inches and weighs 1.2 pounds. It comes with double minutes for life for talking, texting and web access. It also has Bluetooth and can hold an SD card of up to 32 GB.
AT&T Cingular Flip 2
The AT&T Cingular flip 2 has HD voice that offers crystal clear calls with reduced background noise. It is designed with either black or blue plastic with a color display on the front part of the phone that indicates time and battery percentage. The internal display is 2.8 inches with low resolution of 240p. The phone also features a 2MP camera on the front with video capture and playback. In addition, there is a speaker, Bluetooth, FM radio, Wi-Fi and is 4 G LTE compatible.
The internal memory is 4 GB and features a microSD slot that can hold up to 32 GB. It has dimensions of 6 x 8 x 2 inches and weighs about 2.72 ounces. The battery can last up to 8 hours on continuous voice and approximately 16 hours of standby rating.
Kyocera DuraXE
The Kyocera DuraXE is a rugged 4G LTE mobile flip phone unlocked for GSM networks. Being an AT&T branded cell phone; it has a SIM card which is not included when you purchase it. You have therefore to contact your network provider so that you can have one. The phone is capable of supporting 12 different frequencies and since it is unlocked and works well with GSM network, out-of-the-box phone calls can work. It has a grayscale external display for notifications and 2.6 inch internal display. The phone also features a 5 MP camera capable of capturing great images on the go. In addition, the Kyocera has a noise cancellation and it was basically designed to be used in noisy environments. The battery life is 1500mAh capable to last up to 18 days when on standby mode and about 16 days on AT&T.
Also Read: Samsung Set To Launch First 1TB Storage Chip For Smartphones