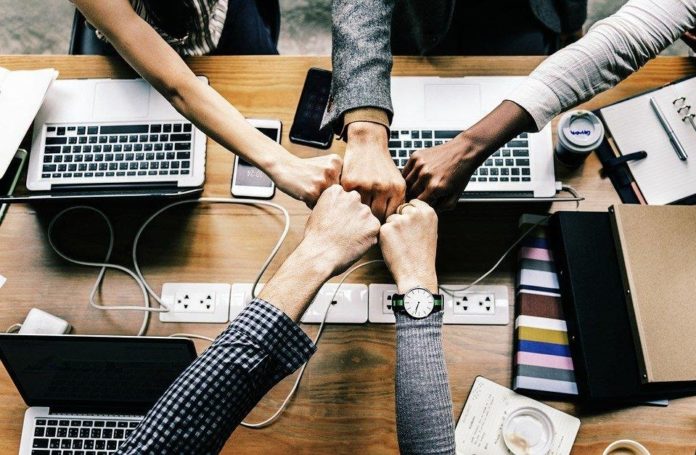 Start a business, they say. It will be fun, they say. Sure, putting up a business is exciting, especially when it focuses on something that you love. Eventually, it gets rewarding as people patronize the business and profits are slowly kicking in.
But people know that it is not always rainbows and sunshine for every company. Even the most successful businesses have their fair share of ups and downs before reaching their current status.
And what do these businesses have in common? The power to focus on the future of the company by continually improving and learning through day-to-day experience. In this article, find tips and strategies to help every business to keep moving toward success.
1. Sharpen Skills through Training
Businesses have their own niche or field of expertise, but no matter how proficient they think they are in the industry, they should always be open to learning and improvement. The success of a business does not only rely on the numbers game, but also on investing in honing the skills of the whole team.
If the company doesn't have time to organize professional training and lectures, why not try free online courses that are accessible at employees' own pace and time? Some of these courses offer blogging training, internet marketing 101, customer service improvement, among others.
Also read: Latest Technological Trends in the Business Industry
2. Keep Reading
Be surprised by how reading business books, articles, and magazines will help broaden knowledge. Encourage employees to read small business magazines that will not just sharpen their minds but also be a source of inspiration and motivation.

3. Promote Healthy Habits to Increase Productivity
It has been said a million times already, but health is wealth. The business will not be up and running if the leader and the rest of the team are not physically and mentally healthy.
Having good health starts by establishing healthy habits, but it does not happen overnight. Leaders should lead by example in promoting healthy habits like working out, packing a healthy lunch, or avoiding office gossip and idle time. Start programs for drug prevention and full-body detox and rejuvenation in the workplace through random tests. These simple tricks will undoubtedly result in a more energetic, efficient, and productive team. 
4. Take R & R Seriously
It may be challenging to forget about work when surrounded by the same people from the office. However, the key to having a worry-free rest and recreation with the team is to have a clear mind.
Take the opportunity to strengthen the bond among teammates, and don't look at it as a waste of time and energy or just another additional expense to the company. Never underestimate the benefits of spending some time away from work and just focusing on rest and relaxation.
Also read: Recent Innovations That Can Help Improve Your Business
5. Improve Online Visual Collaterals
Nowadays, having a visible social-media presence is already a must in every business. Engaging posts on Facebook, Instagram, and Pinterest are helpful in getting customers.
However, social media presence alone is sometimes not enough. Having an ecommerce website to showcase your products can make your company stand out even more. Setting up an online shop to sell things is also easier nowadays. Non-techie entrepreneurs can conveniently build out their website with a few clicks thanks to online store builders.
To maximize the benefits of having a website, invest in talented graphic artists who are not just creative but also understand the basics of marketing designs. They can help you bring in the customers with their intuitive website designs.
6. Allot Budget for Marketing Programs Wisely
Not all marketing efforts need money, and not all are effective. Make sure to brainstorm and plan all marketing efforts wisely to ensure the return on investment.
There is no harm in joining the latest trend in marketing, specifically on social media, but make sure to study it first before applying it to the business. Set a reasonable budget for each marketing effort.
7. Gear Up the Sales and Marketing for the Holidays
Holidays are the season to be jolly. Make sure the company's products and services are also ready for the various marketing gimmicks and unlimited foot traffic in both physical stores and online stores.
Whether it's Christmas, Boxing Day, Valentine's Day, or Black Friday, remember that a busy holiday is a good business problem.
Wrapping Up
Distractions and challenges will always come knocking on the door of every business. That is why it's important to have tips and strategies that the whole team can use to move forward and stay true to the company's vision.