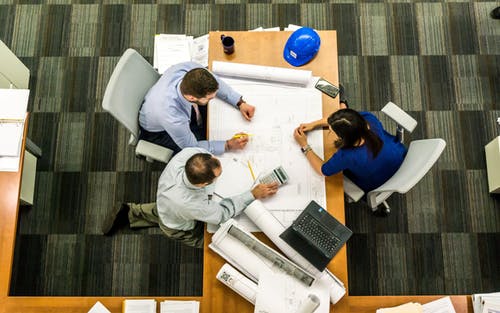 With the business industry being filled with tight competition, it has become a must for business owners to always be on the lookout for new and advanced tools that will help improve their business operations. Any business expert worth their salt knows that the future of a company is automation.
Staying on top of your competition is essential to a company's success. Utilizing various tools to make your business operations more efficient is one of the most ingenious ways of doing that.
Here are some of the best business tools that can help the company in its journey towards success.
Slack
Slack is a professional online messaging platform. One of the most common causes of problems and tension inside the organization is miscommunication. Slack provides a medium for communication both for individual and group messaging. This eradicates the chances of someone being unnecessarily bombarded with 400 messages.
What makes Slack such an efficient online messaging platform is that it has convenient features such as file-sharing, message search function, and allows calls. By consolidating all your messages, you are reducing the chances of miscommunication happening.
Also Read: SAP Data Replication – Processes and Tools
Upwork
It can't be helped that an organization outsources some of its services. When looking for freelancers, it would be better if you hire from trustworthy mediums such as Upwork. Hiring freelancers is a common practice among companies. Whether it be for web development, graphic design, social media managing, or just blog writing, Upwork has people with the necessary skills to help you out. Upwork also has a review, reference, and bidding system which makes it easier to choose the best candidate for the job.
Telzio
Some matters just cannot be discussed through text and email. A phone call is a much more efficient way of clarifying and discussing matters. However, having a phone system wiring all employees in the office can be really expensive. Telzio mitigates this problem. With Telzio, teams can make calls and send messages from their devices. This is a simpler way of integrating a phone system inside an organization.
Trello
Task delegation is one important business skill that must be perfected by all business owners. Trello is a well-known and simply just the best team and task management platform out there. Trello provides its users with the ability to create various boards and cards with specific tasks on each of them. Managers can then assign each task to a specific person with due dates and notes. Its simple web interface allows for even the most unfamiliar with technology to use it. Trello is free for individuals and small teams which is perfect for those who are still wondering whether Trello is the perfect platform for their organization.
Also Read: What You Must Know about Money Saving Tools
GatekeeperHQ
Contract Management is an underrated yet very crucial business operation. Studies have found that over 9% of a company's annual revenue could be lost due to mismanagement of contracts. Contract metadata is an enormous amount of information and relying on a staff to handle it with a simple spreadsheet would certainly bring a lot of trouble. GatekeeperHQ's Contract Software System provides key features that will make contract management more efficient while ensuring that you eliminate all the redundant steps.
InfusionSoft
InfusionSoft helps businesses improve their customer relationship management. By strengthening your customer relations, you are increasing the likelihood of your customers not only staying loyal to your business but also of them referring you to their family and friends. This is the reason why InfusionSoft is important to any business as it helps companies automate their marketing efforts, sell online, and manage their emails.
Shopify
When you are in the industry of selling products, it would be best to set up a website where you can market your products online. Shopify allows customers to integrate a shopping experience on their websites. Inventory management, Order, and Payment processing are also done without a hassle with Shopify.
Also Read: How Zen Cart Development Can Benefit Your Business?