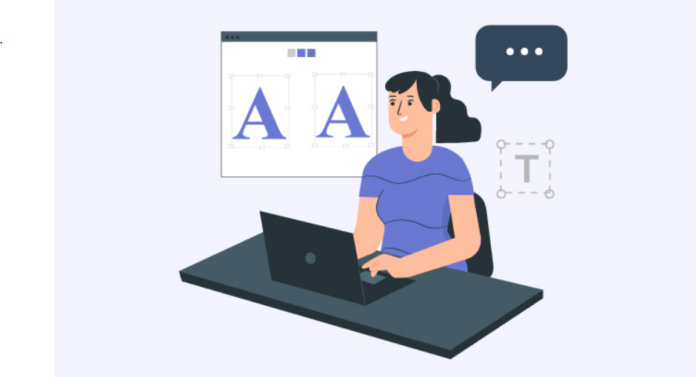 Online videos are one of the great ways to drive traffic and generate leads. Around 74% of the businesses say that videos help them generate better ROI in comparison to static imagery. Indeed there are tremendous video styles, but using excellent kinetic typography videos make your video marketing stand out from the crowd. 
No one needs to invest huge time and money for creating videos using animated characters and humans, when a moving text can do wonders. All thanks to kinetic typography software. Using the right software makes it really easy to produce videos using different types of awesome animated texts without facing any trouble.
Well! If you landed on this article you might be looking for the best software that allows you to create amazing videos that will further take your business to the next level. Choosing one from the list of thousands is not easy. That's why I have created a list of 6 robust software that will surely help you reach your targets.
6 Best Kinetic typography software for your business
Let's get started…
Animaker
It is one of the commonly chosen video creation tools that offers excellent features to produce typography videos like a pro. No matter whether you are a professional, a non-designer, or a beginner, you can utilize this platform to express every idea in the form of animation.
This simple, yet effective tool comes with 8 different features that gives an extra ordinary touch to the video. Some of its features, includes-
Features-
Direct voice recording
Text to speech convertor
Easy social sharing
Create HD quality videos
Background music track
Various customizable templates, etc.
PowToon
If you are pondering over to choose a simple and easy to use software that comes with robust features for free, then you can add Powtoon in your checklist. Even the free version of Powtoon offers various features that are enough for beginners. This master tool is enough for creating powerpoint explainer videos.
Furthermore, its drag and drop feature allows you add titles and texts in the body of the video with few clicks. It not only makes video creation easy, but also allows you to export it to different sites like Vimeo, Youtube, etc. easily.
Features-
Image, background and template customization
Can add custom effects to text
Easy to use
Offers export functionality
Provides a library of sounds
Add custom effects, etc.
Renderforest
Another typography maker that will also help you create typography animations as per your taste is renderforest. This excellent software offers a wide range of templates that helps you create an extraordinary project without any hurdles.
This web-based platform can be used by both beginners and experienced users. It owns the potential to give modern touch to simplistic style. This makes renderforest an effective video creation software.
Features-
Generous music library
Easy to use
Customizable templates
Offers publishing facility
Store and retrieve files, etc.
Prefer reading- Explore the top reasons why businesses choose to be on Instagram.
Adobe After Effects CC
This is another commonly chosen motion graphic software that allows you to create kinetic typography professionally. Unlike other software, it's a bit tricky. But once you get familiar with its technical aspects, then you can master in creating animated videos using Adobe After Effects software.
You can get its tutorials over the web, that will further help you get familiarized with this tool. But once you start using this software, you will get your hands on the world-class videos. Your created masterpiece will surely grab more audience to your site and further boost sales.
Features-
Various optimization tools
Gives multiple effects
Mask and shape point accessibility
Professional editing features
Quickly generating charts
3D pipeline, etc.
Filmora
Another user-friendly software that wins the heart of the audience is Filmora. This software supports both Windows and Mac. By using this software, you can animate and mold the texts in different ways that further gives an appealing look to your videos.
This drag-and-drop tool allows you to add, delete, and update the texts effortlessly and professionally. Moreover, it offers an opacity feature that inspires you to integrate your text into video easily.
Features-
Simple UI
800+ stunning effects
Awesome Music library
Handcrafted overlays and filters
Transitions and Motion Elements
Animate texts in both 2D and 3D
Biteable
Last but not the least, software to create excellent kinetic typography videos is Biteable. It is an intuitive online editor that helps you edit and animate characters and texts quickly and professionally. This highly flexible tool can be used by both small business owners and beginners.
With Biteable, animation and text insertion becomes really simple. Furthermore, you can utilize this tool to edit the fonts in different scenes and customize effects.
Features-
Stunning and customized templates
Personalized brand colors palette
Get studio-quality results
Impressive library
Add special effects to videos
Offers sharing and download options
Prefer reading– Effective tools to optimize your Youtube Videos.
The Final Verdict
Hopefully, you get an exposure to the most commonly used kinetic typography software in 2021. By understanding each point, you can decide which software is right fit for your business. Sometimes you don't need additional features, so it's useless to pay for all. Thus, always knows your requirements before making the decision.
Still, if you want any help in making the right choice, do share your queries in the section added below.
Happy video creation!