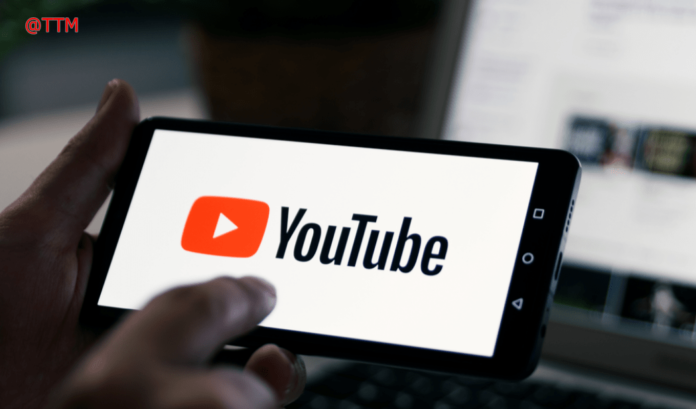 With a large amount of traffic being reported by various video streaming services and social media platforms, videos are slowly but surely becoming the most popular form of online content. Besides, the ever increasing speed of internet connectivity and the widespread use of mobile devices have made videos more easily accessible. In view of the above facts, optimizing video content has become very important. In order to get more eyeballs rolling, you must do your best to ensure that your videos are easy to find online and that more and more people watch them as compared to the huge list of your competitors. Here, we will discuss some of the most effective tools to help search engine optimization services professionals to optimize your YouTube videos.
Video Pre-production
The most crucial part of producing a video is to get everything ready before starting the actual production. Pre-production or the planning stage is where the bulk of the work is actually done.
Keyword research: It is imperative to know the topics that are popular and the familiar terms that are used most to find videos. If you create videos around a specific target keyword, you'll have a better chance of getting a higher rank on the YouTube SERP.
Youtube autocomplete: YouTube suggests certain keywords and phrases when you type a query. It points out the terms people use most to find videos. Your videos should be optimized around these suggested keywords from the standpoint of YouTube SEO.
KeywordTool.io: It is another tool for conducting keyword research. It is simple but exhaustive and perfect for getting an additional keyword to autocomplete suggestions.
Kparser: It collects and provides thousands of suggestions of the best long-tail queries which can be used to promote your videos. Kparser enables you to add extra keywords before and after the target query. It also lets you select the parsing depth, and examine included and excluded keywords.
Also Read: Best 5 Ways To Rank YouTube Videos
Analysing Your And Your Competitors' Channels
Now that keyword research has been done, the next step is to scrutinize all the existing data of your channel and compare them with your main rivals. There are a number of tools that can help you dissect your channel as well as get an insight into your rival channels.
YouTube Analytics: It's a comprehensive tool that gives you an idea about who watches your videos, how much time they spend and what they prefer to watch. It also gives you an idea about which videos can generate more revenue.
Quintly: This enables companies to keep a watch on their social media accounts and set points of reference, against your figures or that of your competitors, and improve future campaigns.
Rival IQ: Rival IQ's analytics gives you a deeper understanding of your YouTube competition and enables you to make informed decisions.
vidIQ: Ithelps you increase the reach of your videos on YouTube. This optimization solution assists you through every step of the process-suggesting when to publish a video, connecting you with top niche influencers, monitoring viewer engagement and optimizing YouTube SEO.
Ripping Competitors' Tags
To gain more knowledge about the competition, a search engine optimization company have to look into the tags they use to get YouTube to notice their videos. Besides helping you get ranked for the target keyword, tags can also help you show up as a related video in YouTube's sidebar whenever someone watches a video with a similar tag. Though tags are hidden on YouTube, there are plenty of tools available to help you view them.
Tags for YouTube: With the help of Tags for YouTube chrome extension, YouTube tags are returned to their original position.
Tags YouTube: This tool enables you to generate a list of tags based on your target keywords
Rapid Tags: As the name suggests, it is capable of generating tags very quickly. You can also apply a language filter to generate tags from different locations.
Also Read: How to Download YouTube Videos from Bitdownloader
Video Post-production
Now that all the preparatory work around the video has been done and you have recorded it, you need to do some fine tuning before you publish it.
Creating A Thumbnail
A thumbnail gives us an idea about the contents of a video, a rough understanding of what we can expect to see in it. Before uploading a video on YouTube, a thumbnail should be created using a professional tool. Canva, FotoJet, and Snappaare some of the versatile designing tools for creating beautiful and stunning thumbnails for YouTube videos.
Optimizing The Video
Before you upload your video on YouTube, you can apply some finishing touches to improve it by running it through editing and video optimizing tool.
iMovie: This video editing software helps you trim, crop or rearrange portions of your video. You can also fix shaky videos, insert titles, put in some visual effects and also manage its audio files.
Blender:  It is an advanced video editing tool that also enables you to trim videos, apply filters and transitions- just ideal for YouTubers.
Corel Video Studio: It's a windows exclusive software that allows you to add and edit several videos simultaneously a in the split-screen interface. You can also crop, trim, resize and rearrange the video.
Joyoshare VidiKit: This video editor can offer a one-stop solution to record, convert and edit YouTube videos. It's able to cut, merge, watermark, crop, rotate, effect, add subtitle, repair, compress, adjust parameters, and more. Most of all, you can output and save quality videos with high resolution to your YouTube easily and quickly
Promoting The Video
Almost two weeks' worth of video content is being added to YouTube every single minute. If your video is not promoted properly, it may just get lost.
Tracking Ranking Positions
For doing video SEO, it is imperative that you keep regular track of video rankings through position tracking tools. It helps you gauge your competitors and enable you to modify your video marketing campaign accordingly.
SE Ranking: It has high-end keyword tracking tools that get accurate data, detailed reports and analysis. It can run daily checks on Google, Yahoo and YouTube rankings for any location and device.
The RankTrackr: This tool tracks rankings for most search engines and provides detailed insights into the position of your and your competitors' site as well as keywords.
YTRank: It is a simple tool designed to track the YouTube video ranking position for a specific keyword.
Social Media Sharing
Getting more eyeballs for your video is critical for the success of your video marketing campaign and social media platforms are the right place to do that. Here are some of the tools that can help you achieve your goal.
Drum Up: It enables you to schedule the promotion of your videos on various social networks and, also, communicate with your audience.
Hoot Suite: It empowers companies to foster relationships with clients and not just send generic messages.
eClincher: With an intelligent social dashboard, content curation, keyword tracking, analytics, publishing and automation, a unified social inbox, etc., this tool makes it easy to oversee and manage your social presence.
Managing Video Comments
Social comments are like business reviews and are crucial to your brand. There are many tools to help you stay on top of your social engagements.
YouTube comment moderation: This content moderation tool offers you the possibility to customize the settings to automatically filter out inappropriate comments, leaving behind only the engaging ones.
TubeBuddy: A browser extension that equips you with multiple tools to manage your YouTube engagements and to moderate your comments.
SmartModeration: A comment moderation tool for social media, it is designed to remove irreverent comments and safeguard your reputation on the web.
By making the most of the tools listed above, search engine optimization services and web design services professionals can help you get a head start on your competitors and secure higher rankings on YouTube's SERP.
Also Read: How To Social Media Marketing To Build Any Mlm Business