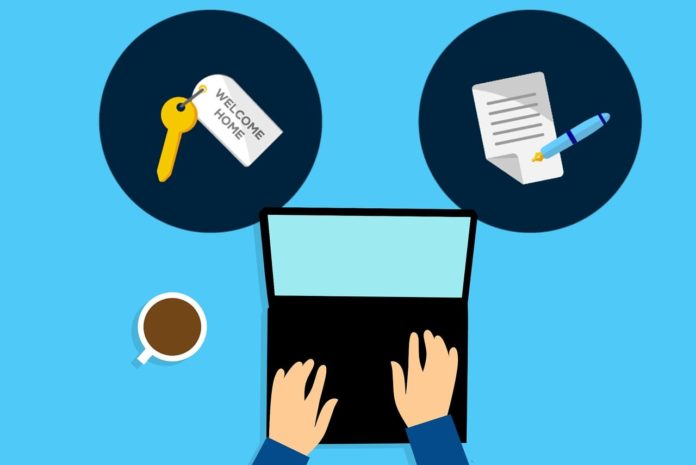 Introduction
Throughout the world, numerous transactions take place on a daily basis via the medium of the Internet between parties who do not come face to face with each other. Using the credit cards, purchasing insurance, going ahead with financial agreements, signing real-estate contracts are some of the common electronic functions performed by users.
Although, the concept and usage of electronic transaction is known to users at large; establishing the fact that electronic contracts (e-contracts) and electronic signatures (e-signatures) are legal, safe, and valid, still makes most people confused. Well, to clear the confusions, e-contracts and e-signatures are reliable and safe when it comes to doing online business. So, let's get started and learn about them in detail!
What are E-contracts and E-signatures?
E-contracts
E-contracts are agreements which are electronically created and signed. An example of such a contract can be an acceptance in the form of electronic signature in an e-mail reply by your business associate.
Apart from this, an e-contract can also be termed as a "click to agree" contract, where most of the times software gets downloaded automatically. After a user goes ahead with the "I agree" click, the acceptance of licensing terms of the software by the user gets established.
E-signatures
E-signatures are digital symbols or files in the form of scanned names and signatures which are placed or attached on files or contracts. There are different ways for using e-signatures for documents which include the "I Accept" button, typing the name of the signer into the signing area, making use of the "scrambling" technology of cryptography, pasting in a scanned form of the user's signature, etc.
Various software programs like HelloSign, SignNow, DocuSign, and Adobe are available for creating e-signatures and making the e-contracts affordable and simple.
Also Read: Why Cloud VPS Hosting Preferred By Businesses?
What are the Types of E-contracts?
Similar to paper contracts, e-contracts are mainly classified into 3 categories, which are discussed below:-
1. Shrink Wrap Contracts
In contract management services, contracts which are product-packed and associated with product usages like CD Rom or software are termed as shrink wrap contracts. Usage of a product is considered to be an acceptance of the contract's terms and conditions.
2. Browse Wrap Contracts
Browse wrap contracts are more of the hidden types and are usually found in a downloadable product or a website. The reason it is classified as a hidden type is due to the fact that the terms and conditions are mentioned on a particular web page and the user has to browse that page for reading them.
3. Click Wrap Contracts
These types of contracts do not offer any negotiations and are rigid in nature and are usually found as a software part. It provides a user with only two options; either accept the terms and conditions and proceed to usage or deny terms of acceptance and not use the software at all.
Apart from this, other e-contract types which play an important role in contract management services include sale, re-sale and distributor agreements, employment contracts, consultant agreements, non-disclosure agreements, and more.
Also Read: 10 Unique Ways To Improve The Efficiency Of Your Employees
What are the Mutual Requirements for E-contracts?
Under most state laws and Uniform Electronic Transactions Act (UETA), businesses and individuals must take various safety measures before proceeding with e-signatures and e-contracts which are mentioned below:-
Obtaining Signers' Consent to Offers
If the users have to bring an e-contract into play, they need to affirmatively consent to the offers provided to them. This consent can also be provided via e-mail or an e-signature.
Explaining them the 'Meaning to Sign'
It is imperative that the signers are explained in detail what exactly their signatures mean and what all terms they will agree upon signing an e-contract.
Informing them of Consent Withdrawal
Signers should be informed and explained about the fact that they can withdraw their consent to use e-contracts and e-signatures and the procedure for the same respectively.
The party who is responsible for making the e-contract must keep the paper or electronic copies in place of the documents which are signed and provide the same to the other party.
What are the Legal Requirements for E-contracts?
Most of the e-signatures and e-contracts have been made legally enforceable by the federal legislation which was enacted in 2000, known as the Electronic Signatures in Global and National Commerce Act (ESIGN).
Every state has either incorporated the use of their own e-signature or the Uniform Electronic Transactions Act (UETA), which establishes legal e-contracts' validity similar to the federal law (ESIGN). Irrespective of the residing place of the parties involved in the e-contracts, the combination of the state and federal laws ensure the validity of e-signatures and e-contracts.
How can be E-contracts Formulated?
As discussed above, the common ways to formulate e-contracts are in the form of e-mails which provide acceptances and offers, website forms which need completion to avail services, online agreements which include the ' I Accept' or I Agree' button. Apart from this, other technical ways have been developed for obtaining e-signatures for e-contracts such as:-
Capturing a digital fingerprint
Using hardware to record signature electronically
Cryptographic Signatures (PKI) which only lets authorized parties who have the key to access the files and documents
Where do the E-contracts Fail to Qualify?
In a majority of the cases, the 1999 Uniform Law Commission's The Uniform Electronic Transactions Act (UETA) provides the same legality to the e-contracts and paper contracts. However, there are a few situations which restrict the use of e-contracts as it demands the use of paper contracts only, as mentioned below:-
Cases having risks of potential user abuses
Wills and trusts
Adoption or divorce documents
Family dispute agreements
Court documents like motions and pleadings
Court notices
And more….
Conclusion
This brings us to the conclusion that e-contracts and e-signatures have already started to revolutionize the way contracts are made between the parties, along with gaining worldwide appreciation and legal acceptance. They not only make the process simple but also save a considerable amount of time and money for both parties. However, there are certain situations when businesses lack time, knowledge, expertise, and other resources to make professional contracts, and seeking outsider help in the form of outsourcing is a viable option to not only meet these requirements but also cut-down on IT, infrastructure, and other costs. Looking at the current scenario of e-contracts, they are likely to replace the paper contracts completely in the coming times, explains a top provider of contract management services.
Also Read: Why Business Cards Aren't Obsolete Yet