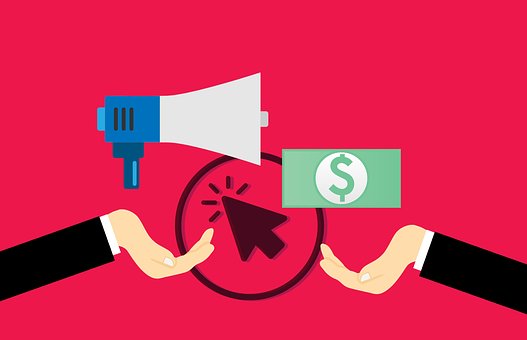 Many people do anything and everything to get traffic to their website. But what are actually the best ways to get traffic to your website? Well, I decided to narrow it down to two strategies: SEO and PPC. People tend to use one or the other, but throughout this article I want to discuss the benefits of both and why you should use both methods to your advantage.
Let's kick things off with SEO…
When building the pages of your website, you must choose targeted keywords that represents your website's theme (remember to make sure your keyword appears high on the page, preferably within the first 100 characters–the spiders love it). Search engine optimization is the way you present those keywords to all the search engines. With seo, you are basically optimizing your pages to make sure that all the search engines know what your pages are about (optimizing your pages also ensures that you will be listed as high as possible on the search results pages for your keywords). Since we want to optimize our pages so that the search engines can find our keywords easier and faster, we must write pages that include the following:
Keywords in all of the title/meta tags
Keywords in text links
Keywords in headlines
Keywords body text
Keywords in description
Don't spend too much time rewriting all of your pages to get everything perfect; just do the basics and let your powerful content take over.
"Content and links are the most important factors in SEO"
Content: You are going to need good content along with relevant keywords.
Content is, by far, the most important element in search engine optimization. When visitors arrive to a website, they expect to find what ever they are looking for. If you don't have what they're looking for, they will quickly press the back button and find answers on another site. With that being said, search engines judge human reaction to your website. They look at how long visitors stay on your site; if they link to your site; and how many pages they go through on your site. If you rely too much only on getting clicks on search engine results pages and not focusing enough on content, you will suffer in the long run.
Your main goal should be to build quality content that you know your visitors will love. When you have quality content, everything seems to take care of itself:
You will have your visitors publish you RSS feed
You will receive plenty of one-way incoming links from people who like your site and decide to link to it (very important)
Once the engines see good human reaction like this, you will rank higher and higher for your keywords (remember, if you want your keywords to show up faster, you must use the right keywords: relevant, low supply, and high demand).
Lets not forget, at the end of the day, the search engines want websites with high quality content that are relevant to the keyword/phrase a person has entered.
There is no need to over analyzing your site to perfection; just make sure you have enough on page hooks so the that the search engines can know what your pages are about.
Also Read: Best Tips to Improve Blog Ranking
Links: Your site is only as good as the amount of quality incoming links
Inbound links helps the spiders get to, and crawl, your website. You need quality inbound links… search engines measure the amount of quality links coming into a site over time. If you don't have a high enough link popularity, the search engines will occasionally drop you. One way to get some quality links is to link exchange with similar themed websites.
While we pay attention to all aspects of SEO, we must not forget what determines the quality of a website. Search engines measure the quality of your pages by human reaction; that is why exchanging links with relevant websites is still important. When you exchange links with another relevant website, the search engines know that someone thought highly enough of your website to request a link exchange. When you link with a site that is related to yours, the search engines give your site more points. Links coming into your site helps give you a high ranking for your keywords at all search engines. This will, in time, increase your page rank–ultimately increasing your traffic.
One-way links…
The only two other ways to get links is to either buy them or have people link to your site automatically. Search engines are starting to penalize people who buy links to artificially boost their page rank; so, I wouldn't try this at the moment. Buying links is risky business; doing it might cause your website to get banned from search engines.
The other incoming links you get are when people like your site and automatically one-way link to it. This how you should get most of your incoming links. And this brings us back to high quality content: If people love what you have written (whether it be in a forum, one of your articles, or your website), they will have no problem linking to your site.
Also Read: How To Get Stars On Google Ads
Pay-per-click advertising…
The next type of traffic was going to look at is pay-per-click traffic. While search engine optimization is more of a slow and organic process, PPC advertising allows you to receive instant traffic. The only downside to this kind of traffic is that you have to pay for it. So, what you want to do is get the best return on investment you possibly can.
If you are going to use pay-per-click advertising please stick with AdWords. Google AdWords is the biggest, and by far the best, PPC service available. Using it, you are able to have scalable results instantly. When you use an AdWords campaign to promote various products and services, you will know what's working and what's not working right away. So, the goal is to use Google's AdWords advertising service to test your products and your websites to see what makes you money and what does not.
A novice might think all she has to do is bid on a few keywords to use in her PPC campaign and pay every time someone clicks on her ads that show up under "sponsored links" on the search engine results page for those words. You get great feedback instantly; sounds simple enough, right? But there is so much more to it than that. If you don't run your AdWords campaigns properly and track your results, you won't be making money; you will be losing money… fast. So, the key here is managing your campaign.
AdWords is kind of difficult to figure out at first; anyone who has ever used it will tell you that. The PPC market is super competitive (and even more so for the niches that generate the most money) and the only way to have success is to…
Learn how to write relevant ads
Keep a close eye on your competition
Do some extensive keyword research
Learn how to target ads
Learn how to create adgroups the right way
Learn how to bid
Learn how to avoid using overpriced terms
When and when not to use the content network
What to have on your landing pages
Advantages and disadvantages of direct linking
How to choose the right products
And much more
Bonus Tip: Use PPC advertising while you wait for your free traffic
The best way to take advantage of AdWords is to use it while you apply your SEO strategies. Because SEO is organic, it can take a while before you receive free traffic from the search engines. PPC click can bring you traffic in the meantime. When you start receiving loads of free traffic, you can then cut back on your campaign spending. If you use this strategy for all of your websites, you will always have traffic coming into your site.
I honestly believe you should use both methods (SEO and PPC advertising) to get traffic to your site. People tend to use one or the other. But why not use both? Instead of waiting months for the free traffic to kick in, you could be getting scalable results using AdWords in the meantime. Just be sure to work within your budget.
Also Read: How to Activate YouTube on devices via Youtube.com/activate