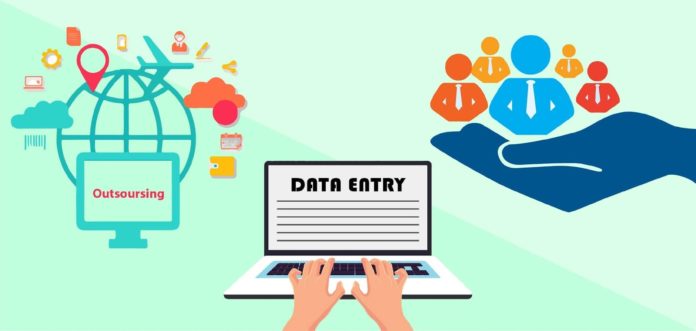 These days, data processing and digitization are important for most companies. Digitizing records, either by manual data entry or automation of record storage, allows easy access to information and increases operational efficiencies. While most businesses recognize the importance of data for their business operations, a challenge is the lack of resources to manage their information bank. The demand for manpower and assets would be substantial if information from more than one million documents were to be collected and submitted into an application. You need to update the products of your store regularly and also when your company expands and the workload increases. It would, therefore, be a wise decision to outsource data entry services to the ecommerce services company that has team of experts having deep understanding of ecommerce products data entry services. So, in this post, I am going to discuss the key benefits of outsourcing products entry services.
Also read: Comprehensive Guide to Opening a Business When You Have No Money
1. Improved productivity: In the case of multiple channels, keeping the customers happy sometimes becomes very difficult. You may face severe business loss due to a lack of coverage on different platforms. But if you choose to outsource data entry services to an expert agency, you can keep your customers happy by giving them better user experience and engagement.
2. Focus on core competency: Data entry is a non-core activity for most organizations. Spending too much time on product entry could make it hard for any company to focus on its core competence. Outsourcing data entry services is an ideal way to avoid the challenges of hiring data entry operators and introducing the latest technologies.
3. Improved efficiency and quality service: You will see an increase in the overall efficiency and productivity of your employees when you outsource data entry services to reliable data entry outsourcing company. Leaving data entry tasks to experienced outsourcing companies allows you to manage your business and not overwork your employees while receiving high-quality data entry in fast turnaround time.
4. Smart partnership: Many experienced data entry outsourcing companies provide tailored services and have the flexibility to match their customer requirements and scale them accordingly. Through associating with a reputable and proven outsourcing company for data entry, you gain the ability to maintain a stable relationship that can grow over time.
5. Low operational costs: Outsourcing is known to bring cost benefits to multinational enterprises. If you outsource the data entry activities, you gain the ability to complete the work at significantly lower costs and within deadlines.
Also read: Local SEO Trends to Follow for Your Business
6. Competitive advantage: Companies are required to make strategic decisions and ensure stability in their daily operations to remain ahead of the competition. By outsourcing, an organization gets immediate access to a range of business benefits that include faster performance, improved productivity, and lower costs, which in turn helps a business gain a competitive advantage over its compatriots.
7. Time savings: If e-commerce data entry is done by experienced professionals, they do it faster. Being knowledgeable, they understand the challenges that are faced and how they can be solved sooner. The most natural advantage that outsourcers get is the time difference factor. It's like the outsourced company is working all night for you and delivering what you've asked for the first thing in the morning.
8. Mitigate risk: Mitigating risk is a key reason that drives many businesses to outsource. It may not be feasible for companies to invest in software, resources, and infrastructure that could easily become outdated in this ever-changing business environment. Smart outsourcing helps businesses mitigate the risk of obsolescence and achieve sustainable growth. The risk of data processing errors is also reduced when an experienced data entry service provider performs the job.
9. Data security: Outsourcing companies ensures that your data is protected through appropriate security measures. They perform regular audit trails, restrict access to unauthorized users, and regularly track their servers ' quality and safety.
10. Enhanced user experience: If the data entry jobs on the website are done on time and the items are updated at equal time intervals, customers will gain enhanced experience and buyers would love to keep returning your website.So, outsource data entry services to experts and avail the above benefits.
Also read: 7 Step Social Media Optimization Strategy For Your Business