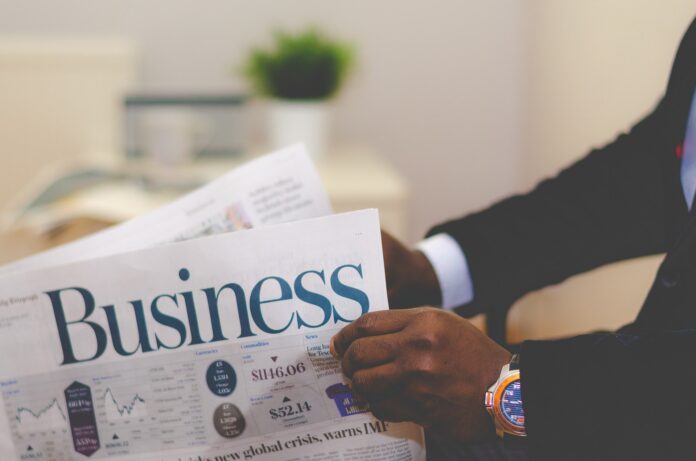 Times are changing for the business industries, whether you want to become a corporate lawyer or open up a saloon.
What does not change is how one starts their first business venture. We have heard the talks about passion and dedication, but what about the capital.
Capital is the next thing after the idea, which is also the reason why many people are never able to become successful entrepreneurs.
With that said, we have some excellent news for you. There are many businesses, which do not demand any investment apart from your time and hardwork.
Starting your dream business without any capital might seem a crazy idea, but it is not so.
To put a long story short, if you plan to open a store, we recommend you start by selling the products first to family and friends, who will provide you an honest opinion. You can then continue to sell it online and slowly move towards that dream.
"How Can I Operate A Business Without Any Capital?"
Whatever happens, do not let the lack of proper funding kill your dreams of becoming an entrepreneur.
After your idea picks up speed, then you can start looking for places to generate the cash flow.
However, do keep note that you would need to cover the reasonable expenses.
With that said, now let us look at how you can easily open up a business without any investment.
Keep Your Job
Although having a revolutionary business idea is a great thing, but money still pays the bills.
If you are a working person, do not leave your day job and get lost in growing the idea.
Having a proper day job is what will ensure your success in the end.
The reason we say this is you will have a second source of income while opening your business. Moreover, it will also give you the courage to try new things to grow the business.
Hence, without a doubt, if you want to open up a business based on windows virtual desktop Azure then do not leave your present job as a programmer. It will also provide you an opportunity to know things about your business idea.
Create a Prototype
You should understand that before anyone plans to invest in your idea, they would wish to see how that idea would perform. It is here that creating a prototype model of your concept is highly useful.
At the same time, it will also help you know about any issues with the idea before launching it in the market.
Even billion-dollar companies create a prototype and test it until it performs the way they want it to in the market.
On the contrary, having a poorly performing business idea will not only kill it at the launch, but you can also forget about gathering a solid customer base in the future.
Look for Grants and Local Funding
In case you have a small business idea, then you are likely to be qualified for a grant to help the idea running.
There are many small business organizations, which offer financial assistance if your business passes specific criteria.
However, to pass the litmus test, you would need to fill out an application, which will also help you in finding the right funding source for laying down the foundation.
You can also check with the government authorities to know about any possible funding alternatives for your idea.
On a second note, we would recommend that you learn the maximum about cloud migration strategy. It does not require anything other than complete focus and determination to become a cloud expert.
Try Crowdfunding
If your business idea is such that it will appeal to multiple investors, we recommend you try Crowdfunding.
There are many platforms like Kickstarter, which have completely revolutionized how one can raise the necessary funds to start a new business.
You should know that there is a solid strategy behind such platforms. So make sure to do enough research and connect with other business owners to know about their experiences with a Crowdfunding campaign.
Now, with that clear, let us move towards what options you have when it comes to opening one without any capital.
The Six Businesses You Can Open Without Any Capital
Let us now look at the options of businesses, which you can operate without any initial investment.
Fact Checking and Research
Do you know that every major magazine and newspapers re-check every fact and source of their story? You can now work as an in-house researcher for such organizations to do important tasks. All you would need is a fast processing laptop and telephone.
Clutter Consultant
If you love keeping the living space free of any clutter, then you can try for the job of a clutter consultant. It is a great business in affluent areas, as people there do not have the time to rid their living space of clutter and crap. In short, you can also work as a junk removal service professional.
Cloud Expert
The recent trend of increasing cybercrime has led many companies to look for a solution to store all their sensitive data to a secure location.
Fortunately, this time, you need not store all the data in a hard drive and lock the hard drive in a bunker. With the right cloud migration strategy, there is no end to how you can help organizations secure their data. With the proper techniques, you can improve both companies and individuals keep their data secure against any unauthorized access.
Association Manager
Each day people form professional networks and some community associations or like-minded individuals. At the same time, these groups always have tons of administrative work to complete.
A business website has tons of newsletters to write, and meetings to schedule along with a vast mailing list to maintain. You would get paid to create templates and protocols, which will help manage the different groups.
Bookkeeping
Accounting is an in-demand service, which every business, whether small or big, dole out to part-time freelancers. You do not need to have a CPA to maintain the company books, which includes data entry and paying bills.
Concierge Service
If you are living among the rich and affluent, you will be surprised at work for which the super busy are willing to pay, for example bringing groceries from the supermarket. Right from shopping for children's toys to cleaning the bookshelf, there is no end to concierge services. In short, you can quickly become a personal assistant to the rich and famous.
Endnote
Without a doubt, if you were willing to make some extra income and start a business without any instant capital investment, make sure to try one of the mentioned above. Cloud storage is the future of all data security, whether you are an individual or a large business owner. It is what will keep each of your important files safe from any unauthorized access. If one were to choose a business with strong potential, then we would suggest becoming a cloud migration strategy professional