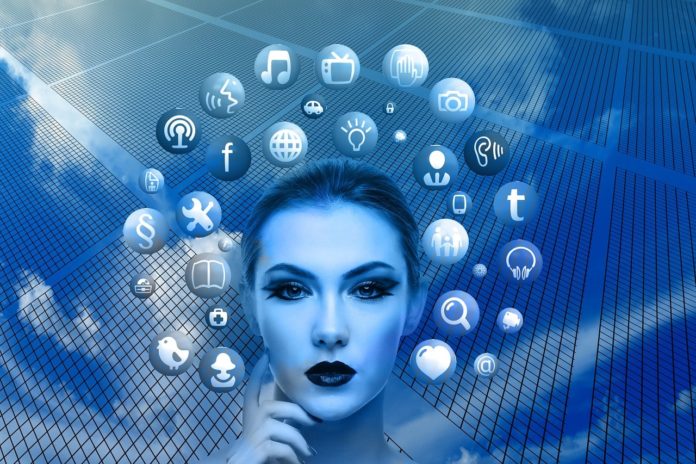 We all are familiar with the social media importance in the products/services marketing and branding but do you know a few years ago a common question was on every businessman's head. The question was "how chatting and media sharing sites can help a business to grow". Now after a long year's survival with a success story, social media is standing tall for answering those questions. Moreover, now the question is replaced with how we can grow our business with social media marketing?
To clear your all confusions and give you a full-proofed strategic plan, we present you a seven steps plan. By following it, you will be able to optimize your social media for your business.
Also read: How to Become a Social Media Influencer? A Mini Guide!
Here you go:
Do Insight your current social plan: Before going for a full-proofed plan, you must check your current status, because it helps to work accordingly to reach out the desired results. You can audit your current media presence through the following measures:
What type of social media network you're currently using.
Do you have optimized networks (cover images, bio, URLs, etc)
Find out, which network is giving your business the most value.
Observe where your profiles stand in front of competitors.
Practicing the above-mentioned points will let you know which social network has the highest consumers for your particular products. The current status report will point you toward fixing the faults that you have done unknowingly. Moreover, it will also figure out, what should be the next step to reach near the top.
Specify who your ideal customer is: Peter Drucker a prominent management consultant from the USA has well said that marketing aims to know and understand the customer so well the product or service fits him and sells itself." To understand this let's take an illustration:
Suppose you're a seller, who sells hair oil that helps to grow hair rapidly and fights with hair loss problems. And you know that your target audience is 30-35 year old then it is OK, but how about if you are successful to identify your customer as a parent that lives in Chicago, USA and earns over $65,000 and can be accessible on Instagram anytime. Then pitching your advertisement will be more specific and successful too.

The best marketer will also get fail if he doesn't know his/her potential customer. Following is the list on which you can determine your potential customer:
Location
Age
Job Title
Income
Most used social network
Pain-points that your business can solve.
Also read: 7 Effective Tactics for Getting More Business from Social Media
Make social media mission statement: It is well said that your uniqueness can help you to stand apart and ultimately get noticed in the crowd very easily. You also have to follow the same concept. Since people got to know that the social media platform is a happening place for marketing and branding also, much business has already set up their places. Hence the competition is very high. To stand apart you need a different concept with a distinctive social media statement. With the sake of the sales, you should also have an educative and informative approach in your social media sites, so that you can attract every type of person and introduce your product strategically.
Find your key success metrics: Making strategies is important, but how you're going to determine that it is successful or unsuccessful. Measuring your metrics regularly can help you to improve consistently. For the business perspective earning money is more important than gaining followers, because it shows your conversion, which you get through applied strategies.
Following are some measure able factors that would help you out to audit your regular metrics:
Conversion rate
Reach
Brand mentions
Sentiment
Time spent on a website
Total shares
Create an interactive content: The whole internet is nothing without content. A page is full of interactive content that can drive-off huge audience on your landing page. Many businesses don't know how to write for social media platforms. Social media is a platform where people come to interact with each other more informally. So the writing method should be informative with a deep interactive writing style.
Moreover, the presentation of content shouldn't be normal. Always try to pack it with a creative concept. It is because the competition in the digital marketing and advertisements industry is on the top-most level. You also have to match their standards to be in the race.
Here you go with the list of content types that you can create for your social media platform:
Images
Videos
Blogs, e-books, articles
Interviews and company news.
Infographics.
Invest on an SMM tool: There was a time when extraordinary people were used to hire to perform complex works, but now the wide variety of specialized tools has let the common people do the most extraordinary things with super-ease.
Everybody try teaching the lesson of organic growth of their websites and social media sites, but there is nobody who shares how they acquire the growth.

The answer is SMM (social media marketing tools), which has always boosted productivity. Without these social media marketer constantly feels burnout. The tools are especially helpful in getting important reports regarding the advertisement campaigns, posts and video, which helps to figure out solutions for any hindrance and fault and make strategies accordingly. In case you're more devoted toward the mainstream production process of your product and can't find out the time for Digital marketing then you can take financial advisor marketing services" , which will help you to grow your business on digital media platform.
Observe, figured out and optimize it: The last but the most important step is tracking your results of marketing campaigns. It might seem very basic to you, but every social media marketer relies on it. According to it every step should be re-evaluated and let the data drive you toward the right path of growing your business.
We hope this piece has helped you understanding in making an effective social media marketing strategy for your business.
Also read: How to Maximize the Power of Social Media for E-Commerce