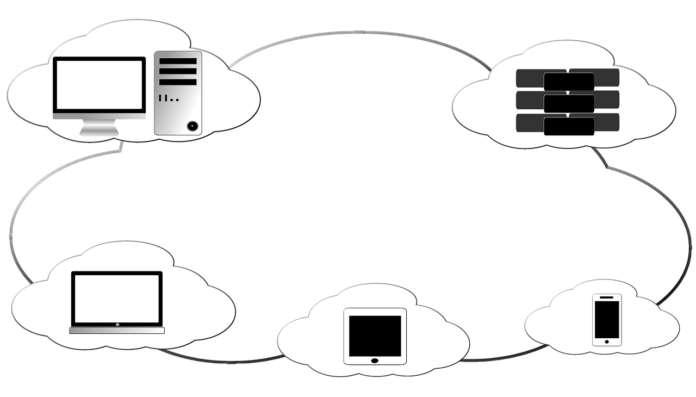 It is quite evident that technology has made our lives better and easier. Cloud computing is one such revolutionary technology that has streamlined the hosting business by making it less expensive and more effective. It has provided internet-dependent storage space for an infinite amount of data. Cloud hosting has changed the way data is handled. There are several intrinsic forms of cloud hosting services that serve different purposes. One such effective cloud hosting solution is application hosting.
Also read: Best Applications to Install in 2020

What is Application Hosting?
Application hosting is a software as a service (SaaS) solution allowing users to operate and execute applications from a remote cloud infrastructure and make it accessible to the users globally via the internet. Application hosting is a seamless way to operate software applications from the cloud. Internet users of the digital era have extensive demands when it comes to accessing information. People are looking for a secure, reliable, and instant access to the multimedia content irrespective of their geographical distance.

Owing to the security threats, it has become more than important to find a solution that can provide all-encompassing services. Application hosting is the ideal cloud solution that caters to all the present challenges and provides a proven solution to offer one of a kind user experience.

Top 3 Factors that Play a Crucial Role in Application Hosting
Application hosting is a cloud-based solution that is known to provide a cloud infrastructure to host software applications. Take a look at the below factors that you need to consider before opting for the services.

Shared or Dedicated Hosting?
Just like any other cloud hosting solution, application hosting also has shared and dedicated hosting. With shared hosting, you are using the same resources and physical servers as other applications. Dedicated application hosting, on the other hand, offers dedicated resources where you control the data storage, server, and all other associated computing components. Shared hosting comes with certain limitations in terms of number of users, the amount of data storage, and more. With dedicated hosting, your application is hosted on a single server that is dedicated exclusively to your application. It should be your first concern to choose whether you want shared or dedicated hosting. You must take your cloud requirements into consideration while choosing the ideal solution.

Complete Security
Security is one of the crucial components of application hosting. Hence, it is important to ask the service provider and get complete information regarding security. From the type of data encryption, data backups to disaster recovery management, you should get thorough details regarding the security from the provider.
Also read: Most Popular Apps for College Students in 2020

Technical Support
When you opt for any cloud hosting service, technical support is something that becomes a necessary component to ensure technical assistance. When you reach to a service provider, it is essential to ask whether they provide round the clock technical assistance.

There's no doubt in asserting that cloud services have made data management seem simpler. With cloud application hosting, users can now manage and operate their software applications by making them available on a remote cloud infrastructure. It is basically known as the virtualization of business applications.

While application hosting has become the need of the hour for better and integrated application management, it is more than important to locate the ideal service providers who can do justice to the services.

These are the top three factors that you must consider before opting for application hosting services. Make sure to make a well-informed decision, as you would not want to make any blunders when it comes to finding a reliable cloud hosting service.
Also read: Reasons for Selling an Old Smartphone