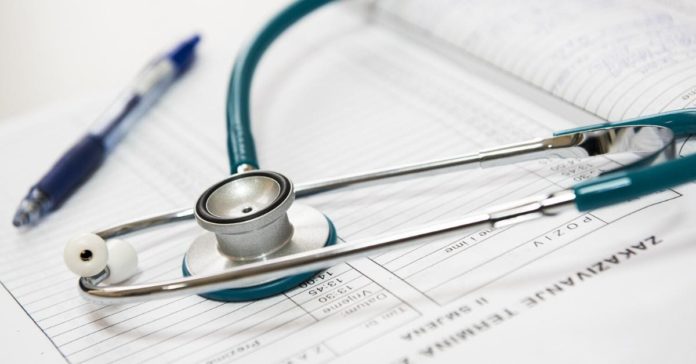 Being a business owner is challenging. There are lots of things they need to think about, and providing healthcare to employees is the second-highest cost to employers besides employee salaries. With rising health insurance costs, it can be hard for business owners to provide healthcare coverage to their employees.
Here are three tips for providing healthcare for employees
1. Contribution Allowance
The way small businesses can help with employee paid health insurance is by setting up a defined contribution allowance. It's the recommended way to improve the cost of employee's health insurance. To set up a contribution allowance, small businesses should setup formal plans to ensure that compliance is being met. Here are how defined contribution allowances will work:
Employer provides each employee with fixed monthly benefits.
Employees can select and purchase any individual health insurance policies and pay the health insurance company directly.
Employees use defined contribution allowance to reimburse themselves. 
Also read: 123Movies – Watch Free Latest Movies, TV Shows, TV Series, 123movies Online or Top…
2. List-Billing
Some insurance companies will allow businesses to set up List-Billing for their employees. List-Billing is a process that lets employers facilitate employee purchases of individual health insurance policies through post-tax payroll deduction. A health insurance carrier will send an employer a single bill for each employee's health insurance policy.
3. Using a PEO Company
There is another option for getting health insurance for your employees, and that is through outsourcing a professional employer organization (PEO). A PEO can access health insurance options for your business that would be hard to get on your own at an affordable cost to you and your employees. Here's a list of PEO companies from Retireat21.com.
What is a PEO Company
A Professional Employer Organization (PEO) can help a small business reduce their expenses and improve operations while ensuring employees needs, such as accessing healthcare insurance, are met. PEO services employ specialists who are knowledgeable at providing benefits, human resources, and administrative support for their clients. A PEO company can also deliver help with benefits, payroll, and taxes for a fraction of the cost of other service providers.
PEO companies can help with administrative roles and human resources because of a practice called co-employment, which is an agreement based on shared responsibilities. This agreement between your business and the PEO company takes on handling the HR-related tasks, including benefits, health, and workers compensation insurance. Below are a few ways that a PEO company helps you save on insurance:
Also read: 13377x Torrents for Movies, Games, TV Shows, Software Files in 2020
Benefit Solutions – a PEO company can deliver competitive benefits for a portion of the cost because a PEO service becomes a co-employer of your business, giving them leverage with other client's employees to access high-quality benefits. Partnering with a PEO company will enable you to offer employees benefits at lower costs.
HR Guidance – a PEO company, can offer your employees training on HR topics like discrimination, dismissal, interviewing basics, and ensuring you are using the best practices when outlining employee expectations and policies. Your business has on-going access to expert advice when needed.
Workers Compensation – like, health insurance benefits, a PEO company can access less expensive workers compensation insurance. A PEO service can improve a businesses cash flow by helping reduce or eliminate down payments that are associated with the purchase of workers compensation insurance.
Additional Perks – a PEO can offer your employees competitive 401(K) benefit plans, discounted memberships, etc. that usually larger corporations can access. Perks such as these can go along way in creating a healthy work environment and keeping employees happy and motivated.