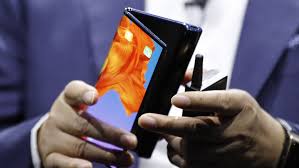 TCL is a Chinese electronics giant company which was founded in the year 1981 by Li Dongsheng. TCL came into phone industries through sub-brands such as blackberry, Alcatel, and palm but now they are trying to make phones using their company name.
One of the very first phones TCL has launched is TCL 10L which was announced in May 2020 and was available from 19 May 2020. The base price set by the company for its very first phone is about 250$. For this price, TCL's 10L will be a rival for Moto G Stylus which has a base price of 300$.
Also read: Comparison of Instagram and Pinterest
DESIGN:
TCL's 10L is more like a traditional smartphone which is powered by android 10 and will be upgradable to android 11 once available. The smartphone has a screen size of 6.53 inch full HD LCD with 91% screen to body ratio. It has a punch hole type design in its screen for its 16-megapixel selfie camera. Power and volume buttons are placed at the right side of the phone and the phone also has a customizable button on its left side which can perform tasks such as to open app or activate google assistant. The phone has a plastic back with a flashy finish.
The device has a single speaker which is located at the bottom side of the phone beside USB-C port. While most of the phone makers are removing our favorite 3.5mm headphone jack this phone is powered with a jack port. The fingerprint scanner is available at the backside of the phone. The phone is not IP rated or has a wireless charging feature which is acceptable because of the price range the phone is available.
CAMERA:
Though the phone is available at the price range of 250$ but then also it has an AI quad-camera system place horizontally with LED flash on both sides. The phone has one main camera, a super-wide, macro camera, and a depth sensor camera. The main camera is powered with a 48-megapixel sensor which automatically shoots photos in 12-megapixel form. The super-wide camera is powered with an 8-megapixel sensor. The TCL's 10L has a macro camera and a depth sensor camera both powered with a 2-megapixel sensor. The TCL's AI quad-camera is capable of clicking some amazing shots with vibrant colors making it a camera mafia in this price range.
Also read: 5 Smart Tips to Automate Your Home
PERFORMANCE AND BATTERY LIFE:
It is not a flagship phone but the TCL's 10L is powered with Qualcomm Snapdragon 665 processor and also has a RAM of 6 GB. It also has a 64GB storage capacity with about 43GB available when used for the first time. Though it has a powerful processor it was a bit difficult to play some heavy games such as Fortnite, Call of Duty, PUBG. The TCL;s 10L scored 310 in single-core and 1368 in multi-core when we tested it for benchmark.
The phone has a battery of about 4000mAh. In the battery drain test which includes streaming HD videos over a WIFI with full brightness, the phone lasted for about 10 hours and 48 minutes. The phone can be used for a full day but with some conservative usage. There is no quick charging or wireless charging option too. The phone has provided us with some great experience which was even better than other mid-range smartphones.
SOFTWARE:
The TCL"s 10L is powered with android10 and has a company own UI skin. While most of us would have preferred Android stock. The phone has some amazing features such as NXTVISION for enhancing the SD video quality, a smart key to perform some useful task which can be customizable. TCL's phone has one more interesting feature called as super Bluetooth which allows us to share phone audio with four Bluetooth speakers.
There is no official announcement of android11 but TCL has promised that after the availability of android11 the phone will receive software updates.
CONCLUSION:
TCL is new in the market with its name but the company has provided us with a nice and solid phone at the price range. With the launch of this phone company has also launched TCL 10 pro which is a higher version of 10L. The phone has a lot of new features that make the phone a lot special from other phones at this price range.   
Also read: Tech and Teens: 5 Gadgets Teens Love Using