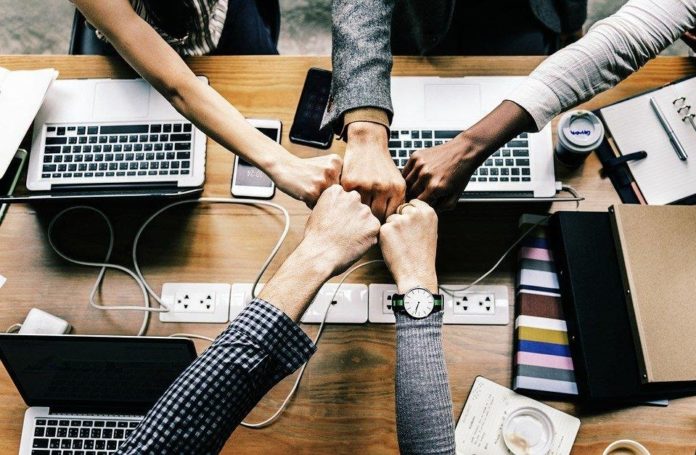 Generally, a business incurred fixed and variable expenses in running its operations. Outflows are ongoing but the inflows are difficult to collect. Some owners are consulting accountants to have a budget with their expenses and look for costing strategies to ease their burden.
In the digital era today, you can now reduce the labor costs and acquire the same results. What are the common jobs that you can outsource? Usually, you can hire virtual assistants, real estate agents, paraplanners, accountants, writers, editors, call centers, marketing agents, web developers, programmers, designers, and more.
To find reliable web tools to offshore your staffs, here are the best resources to check:
1. Upwork
Formerly known as Odesk, this is a network with various job seekers and employers. You can post any job on this platform and you can get numerous applicants in an instant.
You can find reliable applicants on this website and check the history of their profile. Usually, there are client testimonials that address the performance of the individual.
You may monitor the work of the staff using their timesheets with a photo capturing feature. When it comes to payment method, it offers two forms of namely the fixed-rate and hourly pricing. You can choose any available option that may help in your business.
Also read: How to Choose the Best Software Company for Your Business
2. Freelancer
This website has the same platform as the Upwork. However, it contains a simple dashboard and a straight-forward feature. Most of the jobs offered are project and casual-based in which the employer has the discretion to extend the staff's employment or not.
It also has a time tracker app that monitors your employee's performance and ongoing job. You may also freely choose the payment method for your staff.
3. Hubstaff
At first, the founders created the Hubstaff to develop an employee and employer job monitoring system. It works with a combination of the time tracker, productivity and KPI tools, team appointment, GPS tracking, and more.
Today, it does not only offer a job monitoring system but also works like Upwork and Freelancer. They display job posts and hire applicants based on the hiring needs of the clients.
4. Paper help
Are you looking for writing help? If you're a website owner, you need valuable content to provide updates to your customers and visitors. Paperhelp.org can support your objectives and benefit from their 24/7 writing service.
You may choose a reasonable rate and quality depending on your budget. You can also get free editing service if you wish to modify some parts of the content.
5. Fiverr
If you want to find an offshore staff, you may also check this website. It works like Upwork and Freelancer. However, the bidding is a bit different depending on the level of expertise needed for the project. The lowest pricing starts at the basic level and the rate becomes higher at the premium level.
However, it does not have any time tracker which makes the work flexible on the part of the employee. For the payment options, you can settle the staff earnings using their available payment methods.
Also read: Intrapreneurship Is the Pragmatic Approach to Business Dealings
6. Supertasker
Are you looking for a jack of all trades staff? Well, the Supertasker can help you sort out common problems in your business. You can readily contact a plumber, technician, repairman, delivery man, web developer, graphic designer, cleaner, and more.
This platform embraces short-term and casual staff that can help you with minor to mid jobs. It concentrates more on skilled jobs and lets you decide which best candidate to choose from.
7. Toptal
If you're looking for topnotch professionals, this platform offers what your business deserves. It works extremely competent than Upwork and you will be exposed to different high performing individuals.
Their platform layout resembles an online resume with detailed information about their past and current employment. Moreover, the Toptal website emphasizes the applicant's portfolio, experience, and skills.
Have you found the right outsourcing tool?
Hiring an outsource staff might be challenging at first. You need to cope up with the long-distance setup and learn tools for communication, productivity, and work purposes.
Make sure to check the profile, experience, and portfolio of the applicant. You can also request her to undergo a face-to-face interview so that you will be able to further assess the candidate.
Also read: Why Your Business Should Launch a Mobile App