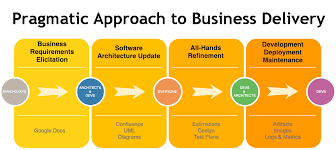 Entrepreneurship is the most sought out solution for those employees who feel their potential is not completely utilized in their job roles. From feeling that their work contribution isn't valued to wanting more decision-making authority, most startups are founded by people with a burning ambition to change the world through a particular product innovation or service. Getting to be your own boss eliminates the possibility of limited learning opportunities and unfair pay, after all.

The perks of entrepreneurship exist but how often do we realize the risks and setbacks obstructing from reaching the desired goal? Less often, right? Moreover, the urge of leaving a job disguised as the willingness for entrepreneurship leads to overestimating your readiness.

Unless you are prepared with sufficient knowledge, know-how, willingness for sacrifices, and acceptance of unknown challenges, the road to entrepreneurship can get bumpy. Enter intrapreneurship, where there's a balance between displaying entrepreneurial qualities within an organization and accelerating the business by implementing innovation.

Who is an Intrapreneur?
An intrapreneur is an employee with a high-performance mindset which sets them apart from the others since they are born strategists.

An intrapreneur works proactively taking all the steps in the favor of the business along while playing by the rules where needed. They act as front liners when it comes to ideating a new venture or implementing a new idea because of their acquired skills and learning capabilities.

Hence, an intrapreneur is just as similar as an entrepreneur who works within an organization. Both of them focus on uplifting business by consistent innovation and improving current practices by solving underlying problems. Having said that, the differences between intrapreneur and an entrepreneur can be understood better by considering these 3 factors.
Also read: Why Your Business Should Launch a Mobile App
1. Stakes
An entrepreneur remains a major stakeholder for the undertaken projects, right from capitalizing funds to managing the resources. On the other hand, an intrapreneur has minimal stakes considering their responsibility to convert the idea into a product. Both channelize skills utilization and capacity planning with a resource management tool in order to understand the kind and number of staff needed for their idea.

2. Risk & Roles
The risks an entrepreneur takes is considerably greater than what an intrapreneur would face. Both perform the project-oriented activities but an intrapreneur's duties end with the projects. Whereas, entrepreneurs look after complete business, availing technologies, building alliances, generating funds, etc. in other words, an entrepreneur has more to lose from failure.
How to Develop Intrapreneurial Qualities?
Practicing intrapreneurship i.e. continuous learning and implementing it in your tasks will help you outperform your peers, earning more credibility. This is an audacious beginning to becoming an entrepreneur.

An intrapreneur is more of cultivating the right mindset than personality. So long as you're a passionate worker intent on delivering impact, you can gain hands on experience in team management and developing leadership skills. Some tips to help you determine if you already are one, or have what it takes are:

Step In and Take Full Responsibility
Take the initiative to perform tasks and ask around for work that needs to be picked up. You can even shadow an older colleague whose work you admire. Strive to perform what you set out to do with maximum enthusiasm taking complete responsibility in improving the work distribution.
2.Manage Time and Resources
Workflow will increase once your quality of work gets more promising and you will have to manage the time perfectly. That will empower you to dedicate those for innovating new approaches to solve problems. 
3. Advertise your Strengths
Working proactively can keep you engaged in many tasks but don't be naive to let your contributions be taken for granted. Subtly advertising your skills and contributions will avail you new opportunities. Most importantly, take and give credit where it's due!
4. Deliver What is Promised
Advertising will often require you to sell your skills to win over your superiors. Let them be bowled over by t h e words you choose to advertise your potential. The promises you make should be evident in your efforts.
5. Practice Professionalism
Intrapreneurs think out of the box and often don't go by the books. This does not give you the license to disregard professional code of conduct. Rather, professionalism justifies work discipline and respect for the environment you work in. After all, you'll need it to grow your network of influence!
Also read: Keeping Your E-Commerce Business at the Top
Benefits of Having Intrapreneurs Work for You
Intrapreneurship is not a one man's job who can single-handedly lead the team to the doorway of success. It takes considerable effort and a risk-taking mentality to handle the pressure, but the dividends reaped are plentiful.
Organizations successfully attract more business when they recognize and support intrapreneurial work behavior within a large workforce. It empowers them to improvise their quality of work to meet changing demands, in fact, it gets them more traction from newer clients. Therefore, intrapreneurship is the pragmatic approach to business dealings.
Also read: How to Maintain Data Quality in a Business Organization