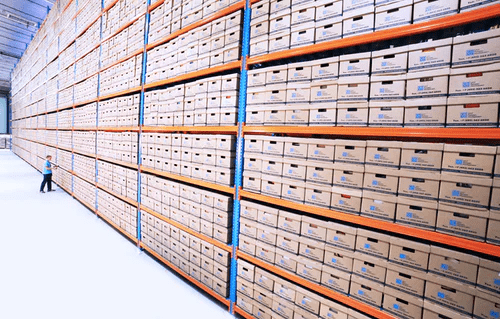 Do you know what is one of the biggest challenges of running an online small business? It's managing your inventory and making sure everything is in line. Let it be a big trading business or a small custom candy boxes packaging business, this aspect remains important. In fact, as your sales increase and you start selling your products across several channels, it almost becomes impossible to manage inventory through manual procedures.
Think about it yourself! Do you have to log in and out of your selling channels and make a list of all the products that are available and process the orders? Do you have to manually settle your stock every time you make a sale on each platform you're selling your stuff on?
Isn't that hazardous? Plus, overtime as your stock increases and your sales enhances, running an inventory management system manual is going to cause you a lot of trouble and could possibly lower your business efficiency.
These barriers don't just affect the business growth but they can also cause a human error such as overselling and you could end up damaging your reputation for selling a product that you don't have in stock.
To make things easier and help you speed up the process, we suggest you get yourself cloud based inventory management system for small businesses.
Inventory management system
Managing inventory is important in all aspects of running a successful business. This will not only help you gain maximum visibility across your supply chain but also help you keep your stock up to date on all selling channels without having to go through a lot of hassle.
What is an inventory management system?
The process of ordering, storing, using and managing the inventory of any business is known as inventory management. To serve this purpose efficiently, there are a wide range of inventory management software that you can make use of.
If you have just launched a small business and you're contemplating whether you want to invest in an inventory management system or not, we have enlisted all the ways they are going to help you to make this decision easier!
Inventory management has never been easier
By far the biggest and most prominent benefit of using an inventory management system is how simplified the whole process of managing inventory got.
It saves you a lot of time and extra money without having you to go through any hassle that may take your sanity away.
As supply and demand changes throughout the year and the fact that your stock levels keep on fluctuating, having an inventory management system on board will ensure that you remain safe from committing a human error that may cost your business its credibility.
There is an array of internal management processes where inventory and stock management is concerned. When you perform all of these processes and calculations manually then there is a great chance of inaccurate results such as committing data duplicity.
Once you make use of inventory management software, it will automate the entire process and do the checking without you even knowing it.
One of the major haphazard situations often faced by online sellers is the chance of overselling. This error can cause them to lose their account on eBay and Amazon, lose control of their project and will bring face to face with disappointed customers.
However, since this is a selling challenge, it is conveniently preventable.
All you have to do is synchronize your inventory and order across all channels such as eCommerce platforms and online marketplaces. You need to automate your stock level that they get adjusted every time you have made a sale.
Now, this might seem like a difficult task to do but a lot of packaging companies used inventory management software and expanded their services throughout the globe efficiently.
Say goodbye to manual labor
Working manually means it is more inevitable to make a mistake or rather, human errors. Inventory management requires main complex calculations that are prone to be wronged and honestly speaking, you cannot blame your manual labor for that.
When you have a stock in your warehouse of over 1000s of products can you seriously blame your people if they end up making a mistake in the calculation? Inventory management if out of a man's league which is why stock management software is available for your ease.
With inventory management software, you won't have to rely on manual labor anymore and cut down on costs effectively.
More productivity in operations
Reports and analytics will allow you to have all the information regarding which products are selling quickly through your various business channels. This will help you in making better business decisions and pay attention where needed such as managing products that have expiry dates.
This kind of mode works in selling pharmaceutical, cosmetics, edibles and so on. You only need better stock management to be on your toes in this regard and you won't be disappointed at all.
By integrating an inventory management system in your business module you not only reduce the risk of costing yourself inventory charges because of human error but you can also save up a lot of money through the money reduction process.
For starters, now that your inventory will not need manual updating, you will be saving yourself from supplier lead time because of better supplier management relationships.
But the biggest cost saving is through the automation process of course. If you aren't managing your inventory efficiently, then you will have to face significant revenue losses caused by errors such as overstocks and stock outs which are pretty avoidable to be honest.
So, having inventory management software will help you prevent all of this effectively and save additional costs conveniently.
Prevent stock outs and overstocks
With regards to managing inventory, the biggest and hardest task is to maintain a balance between excess stock and stock outs. If there isn't enough stock then you will have to face unhappy customers and an incredible loss of sales.
However, when you have excess stock on hold then you're taking a lot of warehouse space it will cost you unnecessary charges. Either way, both excessive stock and stock outs costs your business hassle without a solid reason.
But with an inventory management system, you can monitor the low-stock ratio and how often the reorder is taking place. You will be able to come to an analysis of which one of your products is making most sales and needs a restock immediately and which one doesn't need restocking anymore.
Also, this software is very smart. Most of them come integrated with a reorder point formula that calculates reorder points and enables the business owner to determine his next move wisely.
Better business negotiations
With the help of order and inventory management software, you will have better control over tracing which products are readily available in your warehouse and which aren't. With better traceability of your production, you will have all the information in your grasp that you can possibly need to negotiate with your suppliers.
The most beneficial part about this is that you will have a better understanding of which suppliers are benefitting your business the most and which suppliers you need to cut ties with. By having detailed information on the performance of your suppliers, you will be able to drive more exclusive deals with the suppliers and negotiate more favorable trading terms
Better opportunity of tracing a product in times of recall
When you're in the business, you cannot always avoid a product recall. When there are hundreds of products being manufactured, it is inevitable that one or some may come as faulted.
But how will you locate the faulted batch if you have always been managing inventory manually and have no detailed record of what's coming and what's going out and when it is going out.
It will take a lot of time, money and effort to track down products if you don't have a batch tracking facility at your warehouse.
In fact, without proper product traceability and batch tracking functionality, it is nearly impossible to resolve the problem with your suppliers if you have no idea where the problem initially came from. So, having an inventory management system on board will help you save a lot of time and effort and you won't have to end up in a loss not to mention, disappoint your customers.
Make profitable business decisions
Effective inventory management is capable of providing you with invaluable information regarding your business that will directly help you in making more data-driven business decisions.
For instance, with better information regarding demand and supply, you can have a good chance of forecasting sales trends that will give you an advantage over your competitors. Most of the inventory management software comes with inventory metrics and reporting features that help you possess the tools needed to make more strategic decisions.
Additionally, by calculating your inventory turnover rate, you will also be able to identify when to reduce your inventory available in the warehouse and how to cut down on the cost of taking your products from one place to another. This way you will know exactly when you have to spend and how you have to spend it without causing yourself to pay additionally.
Keeps your customers happy
Better and efficient stock management system has a knack for keeping your customers happy. Your clients will always be returning for more which means it will provide you with exactly what you need, repeated clients and resales.
If you want your customers to return to your website then you need to make them happy and never let their favorite product go out of stock. The only way to do that is by upping your stock management system.
With all the information that inventory management software provides you with, you will know beforehand which product is a customer favorite and sells out quickly. You can keep your customers posted when it comes out if it has gone out of stock and not keep them waiting for too long.
When all the data regarding your inventory is on a laptop, the best part about it is that you can restrict it to a few users. You can restrict users and give them rights accordingly so that no mistake takes place and you won't have to put up with an ambiguity.
Another benefit of such software is that it ensures security at all levels.
For instance, a worker can fill information regarding all the products while a manager will be able to approve it. Above all, it will be up to you to give rights to the users who can fill information and who can retrieve specific data and information from the system. All the users will be restricted in domain so there is zero to no chance of losing your data and or causing a mistake.
Bottom line:
Stock management is a very hard job to do and managing it without causing an ambiguity is even harder. However, your stock is the most important aspect of your business and managing it correctly is exactly what is going to help your business grow and flourish into the empire you have always foreseen.
We know you must be wondering why a small business does need inventory management but trust us when we say, even if you're starting small, start it correctly. Inventory management solutions are here to help grow your business amicably and you don't want to end up spending more on your business as compared to what you were supposed to get out of it.
The above mentioned points aren't just the advantages of having stock management software on board but it is how these systems help even the smallest of businesses grow.
We hope this article has been thoroughly helpful to you. If you have any suggestions in this regard, do let us know through your feedback below.