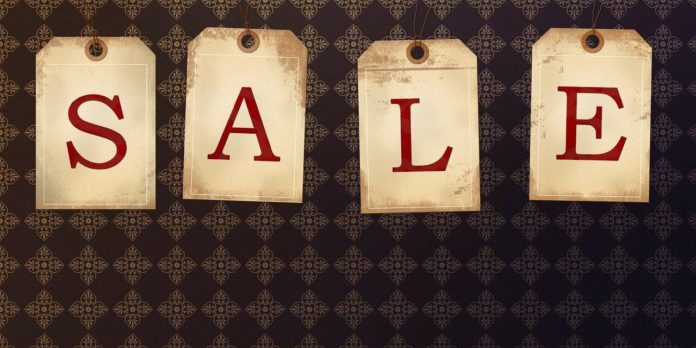 Digital businesses are quite common these days, with websites and eCommerce options making conducting business entirely online not only possible but also efficient. Many businesses choose this option for their lower overhead costs, and even banks are getting on board. Ally Bank is one of many that exists solely online and can offer better interest rates to its customers because of lower overhead costs. If you're running a digital business and thinking of selling it off, we've got an excellent guide for you to follow to help make the sale process simple, efficient, and quick. Here's how to sell a digital business the right way.

Figure out Your Reasons
The first step in finally selling your business is figuring out why you want to sell it to begin with. There are many reasons why a business owner may wish to sell, not the least of which can be personal issues, the inability to continue running the business, or a loss of interest in the industry/business itself. Sometimes, business owners choose to sell simply because the market hasn't been kind to them, and they don't see a profitable future in sight.

While selling your business is ultimately a personal choice, there are some "right" and "wrong" reasons to do so. When things get tough, selling the business can seem like the best way out from under something that feels like it's failing, but often the better choice is to stick it out; especially if you've invested many thousands of dollars and hours of time in the business.

Whatever your reasoning is, you must be certain you're ready to sell before listing your business, so as not to waste anyone's time. Not to mention, seller's remorse is something that can occur after a sale if you choose to sell for the wrong reasons.
Also read: Tips to Transform Your Online Business in 2020

Determine the Business's Worth
Before you list your business for sale, it's important to figure out what your business's overall worth is. You'll need to come up with an accurate number so as to figure out the best asking price, and this can involve a bit of effort to get right. Are you basing your business's worth on its profitability, current cash flow, or both? What you think your business is worth might very well be a far cry from the market's view of its worth. Using a broker to help you with this part of the process can ensure your accuracy.

You'll need to expect some negotiation when it comes to the price you're asking for, and that's pretty common. Very rarely does any kind of sale fetch the asking price, especially in business or real estate. Just as you'll haggle the price of a house or a used car, so will the buyer of your business. Be sure to be firm in your negotiations, but not unfair. You can't expect to always get the price you're asking for, but you should be able to fall somewhere close to the mark if you've valued your business properly.

Choose the Right Platform to Sell
Selling your digital business requires a platform on which to list it, and newspaper ads simply won't due in this day and age. A large percentage of the world's population is online in one form or another, and listing your business on sites like BizBuySell or selling your business with a company like Business Exits can give you a significant advantage in finding the right buyer. It all comes down to the right buyer; the one who will pay the most and keep the values of the business in mind going forward.

If you plan to work for your business after the sale, you'll want to make sure your buyer is someone who plans to stick to the business's course and not betray everything you've created. Using the right platform, you'll be able to reach the most eligible buyers possible and thus, get the best offers from them.
Also read: Reasons Social Media Marketing Is Required for Your Business

Use a Broker
A business broker will have access to helpful resources that can expedite your sale process and help pair you with the best possible buyers. Brokers offer the chance to connect with qualified buyers that you otherwise wouldn't have been able to reach with listings alone. Choosing the right broker is easy when you know where to look, and many buy and sell sites offer broker services as well as listings.

The Take-Away
Selling a digital business isn't rocket science, though it does require some organization and effort. Choosing the right listing platform or broker service is the best way to reach the maximum number of potential buyers, and properly valuing your business can help you decide the best listing price for both you and your potential buyers. Be as accurate as possible with your valuation process, and happy selling!
Also read: Build a Successful Trucking Business With These 10 Tips