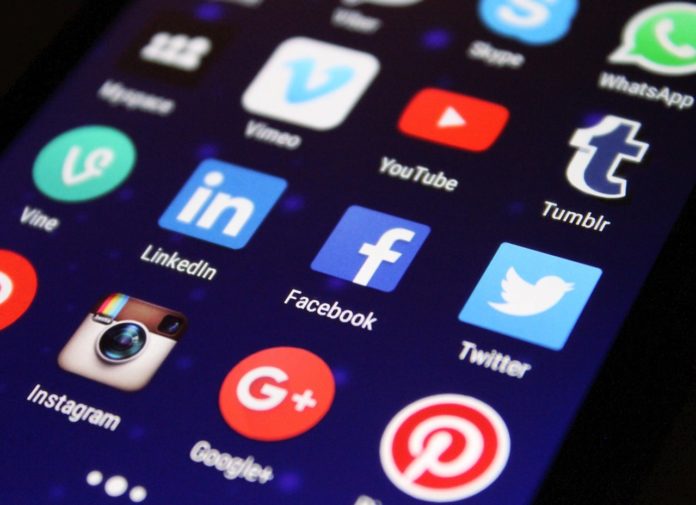 You may have heard about social media marketing. Though this particular stream of digital marketing is a relatively new form of marketing, its benefits are massive. If done properly, it can reach a vast number of audiences all around the world and help you be more profitable.
In this post, let's explore some of the benefits of social media marketing.
1. Building a Massive Brand Awareness
Your business's visibility in front of your audience is important to build your brand. Thanks to social media, you get to do that quite easily and without adding a tonne of expenses to your marketing budget.
In fact, a staggering 93% of marketers claim that social media marketing has brought more exposure to their businesses and increased their brand awareness as intended.
With the right social media strategy, your business can achieve great levels of brand awareness and visibility. So get started by creating a social media account for your business and network with others. If you need help with the social media strategy, there are quite a few firms that can help you in that regard, such as Digitrio.
2. It's a Cost-Effective Form Of Marketing
Think about the traditional ways of advertising – TV commercials, print ads, etc. – and how expensive those can be. Compared to that, social media marketing is very cost-efficient.
Not only that, social media ads can be highly targeted to reach your target customers, which means they would be more likely to purchase your product or service. This high level of targeting also means that every penny you spend on social media marketing has a comparatively higher return on investment (ROI). This is why many well-renowned businesses – large, medium, and small alike – have been choosing social media marketing over other forms of marketing and advertising.
Being cost-effective is important because it saves you money while bringing you the optimal ROI. You can then utilize that money on something else on your business or increase your social media ad spending for even better returns.
However, it is always suggested that you start small, i.e., start by making social media ads with a low budget and calculating your ROI. You might want to experiment with various types of posts to see which brings the optimal return.
Also read: 20 Most Amazing SolarMovie Alternatives in 2019
3. Improved Customer Engagement & Interaction
Social media is probably one of the best ways to interact with your existing and potential customers. There is a great scope for two-way communication where you get to hear from your audience. This can help you understand what your existing customers like and dislike about your product/service, and you can improve your offerings accordingly.
Not just that, you can also learn what your potential customers expect from you, and by catering to those needs, you can convert them into customers.
Besides, engaging with your customer community can help build brand awareness and also promote thought-leadership, which can ultimately be beneficial for your business in the long run.
4. Helps in Building and Retaining Brand Loyalty
According to a report published by Texas Tech University, a business engaging with its customers over social media has more brand loyalty than businesses that don't. That's because when you engage with your customers over social media, you are giving them information and listening to their say about your product/service. This creates a rapport between your business and your customer, and your customers feel valued.
Therefore, the next time they need to purchase a product or service related to your industry, they will think about your business first. This kind of thought leadership is possible through social media marketing – it not only builds brand awareness but also brand loyalty.
5. Increases Your Website Traffic
Social media can lead to an increase in your website traffic. Sharing content on social media with the right link to your website allows them to easily click-through and visit your website. This can help your potential customers learn more about your business and thus opens the door for conversion. This can help in improving the profitability of your business.
The best part? You will have all the data on the click-through rates and other such info that can help you realize how to further improve your social media marketing strategy.
Also read: 1337x Proxy – 50+ 1337x Unblocked & Mirror Sites List in 2019
6. You Meet Your Customers Where They Already Are
Look, there are various social media platforms to cater to everyone – be it millennials, professionals, or otherwise. In 2019, 3.484 billion people around the globe have actively used various social media services.
Therefore, by choosing the right social media platform to market in, you are meeting your prospects where they already spend their time online. It is, therefore, easier for you to build brand awareness and sell your products or services to them.
7. It Helps Your Business Rank Better On Search Engines
As you might know, Search Engine Optimization (SEO) is a really important digital marketing tool used by marketers to ensure that their potential customers can find them on the first page of Google searches with the right keywords. That being said, SEO is more difficult than it sounds.
A social media presence of a business can help your SEO rankings, provided that you are regularly posting content on your social media pages. So social media marketing can also improve your SEO strategy, leading to more website traffic for your business.
BONUS REASON: Your Competitors Are Already on Social Media!
Believe it or not, most of your competitors are likely already on social media, promoting their business. If you don't do the same, you would be falling behind, and your potential customers may become loyal customers for your customers. We don't want that, do we?
Final Thoughts
Social media marketing has a plethora of benefits, and we've only discussed a few major ones here. Any business of any size, both existing and new, needs to be on social media and utilize this amazing new marketing technique to reach their audience and improve profitability.
Therefore, choose the right social media platforms and strategize the contents to post there accordingly for the maximum ROI for your business. Don't forget that at the end of the day, your customers, potential customers, and competitors are already there!
Also read: What are The Basic Needs of Kodi