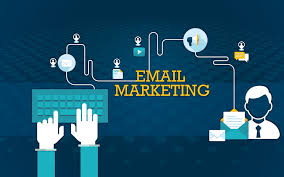 Most certainly, email is an effective means of business communication. It's fast, accessible, cheap, and easy to replicate. Choosing email as a means of communication with present and possible customers to transmit all the necessary data effectively, a business is sure to benefit a lot. So, as you can guess, using email for reaching out to customers is highly beneficial. Yet, there are certain disadvantages that you might face (though rarely). Let's sort them out.
Also read: Chatbots in Social Media Marketing
Advantages of Using Email
Email increases the productivity, efficiency, and readiness of a business. Using email in your business marketing is:
fast: emails reach recipients in minutes or even in seconds;
cheap: irrespective of the distance or the number of people you are sending your emails to, the cost remains the same, and it's cheap;
permanent: if you want so, you can save a record of all the messages you've sent to your recipients or the answers you've received with all the details and attachments;
convenient: any message you create can be stored till the recipient is ready to read it, besides it's possible to resend any message to multiple customers at once.
A considerable advantage of implementing email marketing in your business is that you can attach electronic files, i.e. text docs, photos, data sheets to various contacts simultaneously before sending the emails. If there's any limitation on the attachment size, it should be checked out with the internet provider.
To increase the benefits of your email marketing, make the following settings in the email searching software you use:
add entries automatically into the address book for both inbox and outbox messages;
make automatic responses to all incoming emails (might come handy to confirm a receipt of an order or inform customers you're out).
Disadvantages of Email Marketing
There's indeed a myriad of benefits of using email marketing. However, certain weaknesses can't be neglected, either. These are spams, viruses, sending emails by mistake, and data storage.
With the use of a reliable email searching tool, none of these flaws can threaten your email marketing.
Also read: Facebook Marketing Strategy Tips for Starting a Print on Demand
Using Email Finding Tool
To make it work for your brand, you need a credible email finder – GetProspect.io. This is a software that makes it possible to acquire email addresses already published on the internet for outreach purposes. As a rule, emails are got by parsing HTML webpages. Before you download an email searching tool, you must become aware of all the multiple benefits you are going to experience. These are:
The tool helps to generate new leads to reach out to marketing leads to convert them into customers afterwards.
The tool helps to develop business by finding and contacting those investors who might be interested in contributing to the company. It's also possible to spot influencers to promote the brand to the target audience.
The tool assists with recruitment. If you need to get email addresses of specialists of a particular niche to contact them and set up an interview, you can do that through an email addresses finder. The latter will save your resources and boost your searches of the most convenient specialists for the job.
Download and try out this email searcher acknowledged as one f the most trustworthy services in the industry.
Also read: Email Marketing Trends to Expect in 2020