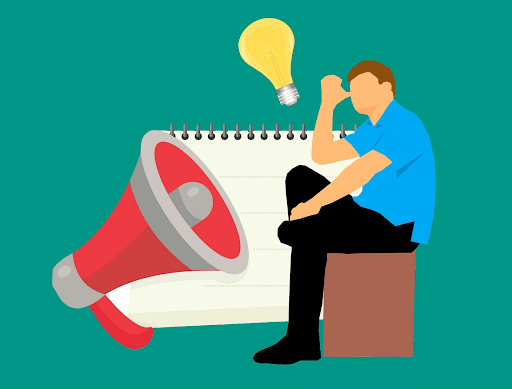 Have you always dreamed of being the creative type? If you've always been secretly impressed by photographers and filmmakers then you're in luck. These days, you can make professional videos very easily thanks to an online video editor. You'll even have fun in the process.
How to Create Quality Videos with your Online Video Editor
About three-quarters of people online are watching videos. You might think that making video clips is intimidating but actually it's very easy to do with an online video editor. Many of them even enable you to create videos for free. Either way, here's some useful advice to get you started with video editors:
Plan your attack
Get the right background and lighting
Rule of thirds
Use external audio recorders
Pick your video template
Apply your video editor
Also Read: Best 5 Ways To Rank YouTube Videos
Plan your Attack
You can't just post a video and walk away. As you can imagine, the most successful videos are tailored for the right audience. So, have a think about who you're targeting and what they might be interested in viewing your video online. Once you know your theme then you can search for the right template to edit accordingly.
Get the Right Background and Lighting
Video creation isn't just about using your online video editor. You should also consider whether you want to create your own content. There's no obligation to make your own though and perhaps a blend of different video types could work for your particular marketing campaign.
Producing your own content is useful for showcasing your product or engaging with your potential customers. The more they see the real you then the more likely they'll feel they can trust you. You don't have to overcomplicate your own video clips though. Simple is always best.
Nevertheless, make sure that you make a video with a neutral background that doesn't deter from the main shot. Lighting is also important and the more you can film in daylight then the less effort you'll have to make with your video editor later down the line.
Rule of Thirds
If you're new to creative filming then it's probably a good idea to apply the Rule of Thirds. Most advanced artists know how to break the rules but as a starting point, it's a helpful guide. Essentially, you imagine a grid of 9 boxes across your screen. The idea is that you then make sure that your subject matter sits within the intersections of your lines. Overall, this allows you to produce a pleasing image for the eyes because they now know where to focus. The Rule of Thirds just works well with how our minds operate.
Also Read: How to Download YouTube Videos from Bitdownloader
Use External Audio Recorders
If you're including your own content then there's a good chance that you're using your smartphone. These days, those cameras have more than enough power to produce quality videos. Having said that, it's worth paying attention to your audio because not all smartphones have a good microphone. In those cases, it can be a good idea to get an external rode microphone.
Pick Your Video Template
When you're ready to choose your template, it's very easy to search through the video editor library. You can even pick a few different templates and build a campaign over several weeks. Either way, make sure that the images and music relate well to your brand and product. Basically, you're trying to create videos that inspire people to buy your product and join your community.
Apply your Video Editor
Video editing is the part that worries most people before they get started. You really don't have to worry though because it's very accessible to anyone to learn to edit videos. Of course, there are some more advanced software tools but it's very obvious which ones those are and they usually ask for a premium fee. Most free video maker tools have a very intuitive click and drag options for you to easily apply their settings. The hard work is done for you and you just have to choose.
Even the most basic video editor tools give you the option to add your logo and any subtitles. Once you get more comfortable with the software then you might decide to choose more advanced options. Those might then include animations and other graphics to help you enhance your overall message.
Parting Words on Using an Online Video Editor
If you're just starting out with video editing tools then you might surprise yourself at how much fun they can be to use. The best part is that you don't need any technical skills and everything is very intuitive. If you do want to include some of your own content, just make sure that it's short and clear and has the right lighting and background. Then, you can easily trim and include any effects with your video editor. You'll love the professional video output and so will your social media following.