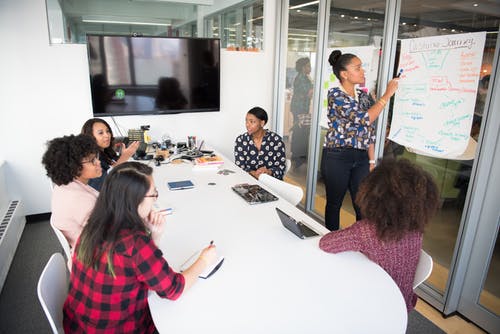 The data can be hard to protect when people are trying to harm it. Some people may even fail to secure their data also if they are working too hard. There could be different reasons for the weak security system. Some people run business, and they use different kinds of a safe box or locker rooms to secure their valuable data. It grabs the offender's attention when they find out about a particular place which is reserved only for valuables.
One of the most modern ways to secure any business is to install surveillance cameras since it allows you to monitor every single detail minutely about your business. These security cameras can be installed in every corner of the business.
However, I'm not going to tell you about the installation process of CCTVs rather I am going to tell you how you can secure your valuable data. For securing your valuable data, we are going to use some surveillance cameras at your business. If you are not sure about this yet, then you should pay more attention because there are different ways how CCTV cameras can help protect valuable data.

1. Monitor Employee Conduct:
An employer can monitor employees during their work with the help of surveillance cameras. It is legal for any business or organization to observe workers with video cameras; however, employers must tell their employees about this beforehand.
Valuable data is always in the hands of the workers, and they can do anything with it. It has been seen in some cases that employees or staff members often commit embezzlement or fraud. It leads any business to disaster. However, this risk can be avoided with the help of CCTV cameras. Now you can monitor any suspicious activities of the workers. Moreover, you can also listen to their conversations with others at work with the help of sound recording security cameras. They are efficient, and they let you listen to anything very clearly.
Monitoring employees conduct with the help of CCTV cameras can help you protect your valuable data, and it can prevent any significant loss that can be caused by any of your employees.
2. Monitor Stock Rooms:
Every business has stock rooms, and they are necessary for any business. However, it also depends on the nature of the business as well. For instance, banks need locker rooms to secure the cash; on the other hand, some companies need some data centre and server rooms. The data can be confidential, and no one should be able to do any harm to it. Business-owners often hire guards to secure stockrooms. But a worker can access the stockroom easily, and they have their IDs to do that. However, you can install CCTV cameras to monitor these stock rooms. You can easily observe the activities of the workers.
3. Deterrence:
Workers have access to the valuable data of the business, and they can do anything to it. It is hard to protect anything when it is in everybody's access. However, you can have sound recording security cameras, and it will let you observe everyone who works at the office. Moreover, these security cameras will deter an offender as well.
Protecting your valuable data can be inaccessible when you have a security camera system because no one will dare to steal it. If you have CCTV cameras at work, and they are continually monitoring every activity, then everyone will focus on the job rather than stealing. The fear of getting caught can eliminate the offence from happening in the first place.
4. Monitor server rooms or data centre:
Some companies don't need stock rooms; instead, they are dependent on the server rooms. A server room is a part of the data centre. Monitoring server rooms are essential; otherwise, anyone can damage it without getting caught. Moreover, the data you have is more precious than anything, and you will put every effort to protect it. For better options, you can also buy some advanced CCTV cameras which can recognize faces, and if they recognize an unauthorized individual entering the premises, they notify you immediately.
5. Monitor Generators:
Monitoring the back-up generators is also very necessary because someone can cut the power and your CCTV system won't work. And after cutting the power, someone can steal your hard drives or files from the premises, and you won't be able to catch them. You should consider putting a security camera in the room where your building's generators are placed. This way, you can get the footage if someone tries to do something to the power.
Moreover, you should also buy back-up for your CCTV cameras as well. There are some companies which offer back-up systems for your surveillance cameras. If you are hiring a company for your business surveillance, then you can ask them to provide you with some solution for the CCTV back-up.
6. CCTV Cameras to monitor WIFI routers:
Every business is connected to the internet these days, and that's why cyber-security is very necessary. You can buy a secure WIFI router for the workplace. It will help you avoid any hackers. Some cases had been filed in the past where we'd seen that hackers stole data from companies. It caused significant damage to businesses. You can buy a secure WIFI router, but someone at work can harm it without getting caught. You can install a CCTV camera to keep an eye on the router. It will allow you to notice any suspicious activity. Now you can secure your "secure" WIFI router easily.
In conclusion, it could be said that CCTV cameras can help you secure your valuable data. Some people often say that these security cameras are suitable for public surveillance only. Still, you can tell them a different reason that how a CCTV camera can do more than public surveillance. These security cameras are the future, and every business owner must use them.
Also Read: Security Camera Installation at Home