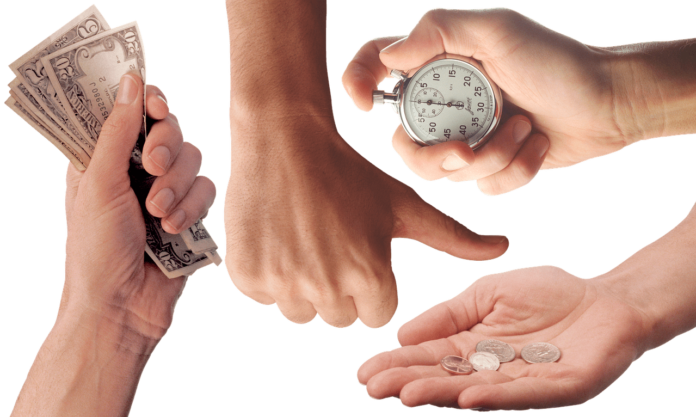 Businesses today are in urgent requirement of technology that binds it's footing to the industry together. In today's dynamic world, no matter how much technology has been a boon to the markets, it has also been a bane. However, only updated technology can win over other technologies. G Suite is undoubtedly the best gift that new corporate enterprises could ask for.

When Google apps rebranded itself in 2016 as G Suite for business, it had already declared war with other similar software. It has surged the markets, and every company thinks that it has become a necessity to own G Suite. However, many argue if it's worth the investment or not. The problem in investment is not putting money into channels but whether the company will be able to earn enough return over it.

Every G Suite for business account comes with a different G Suite Business Plan ranging from a certain amount of consideration. It has 3 different plans, but you can choose the one that suits your company's dimensions the best. You can leave all your stress and burden of business on G Suite because it can manage the entire commerce without you knowing in the following ways:
Also read: Top 10 Trending Low-Investment Ideas To Launch Business
Create, design and control
Every company incorporates a specific objective that needs to be fulfilled. Google tools act as an assistant to the one managing them. Several departments of an enterprise require different tools to create, design and control their activities. Some of the tools help as:
Gone are the days when appointments dates were maintained manually on a register or physical schedule. Nowadays, a Google calendar is all you need, and the best thing is that you don't have to pay a penny for it. If you are looking to maintain the tasks of employees, schedule essential client meetings, and reminders for appointments, there is no better option.
Google Sheets, Slides and documents
In the 21st century, people are so tech-savvy that they have forgotten that there were times when actual registers were maintained to monitor the activities. Everything is uploaded on either documents or sheets depending upon the purpose to avoid any manual discrepancy and ensure safe storage. It also allows the user to edit, import, export, and converts documents.
Also read: Reasons to Invest in Employee Wellness and How to Implement It
Store and catalogue information
All businesses run only when there is sufficient storage of information available in their system. No company can see the light of the day in the future if it wasn't for a storage station. Previously, it happened in boxes of files and registers; now it is all there in your computer system through Google G Suite for business tools.
There are hardly any business organisations that do not store their data in Google Drive, as it is considered the safest space for storage up to 30 GB. After reaching the limit, you can shift to the paid version of G Suite for business. The sharing and access to information become easy and quick, which makes an organisation highly time effective, thus improving productivity.
Google Keep is the best tool to organise and formalise disorganised work or information about employees, clients, investors, and other stakeholders. Putting in reminders saves you from missing on meetings and events. At the same front, Google Forms are a secure, timely, and straightforward to use tool which can be utilised not only by companies but individuals too when it comes to collecting data authentically.
Connect and communicate
Every kind of model of business, ranging from B2B, B2C, and C2C, involves communication. Hence, networking forms the centre footing for every corporation. It is essential to retain a subset of channels through which communication between the company and other parties can be made possible.

Before G Suite for Business, letters used to be sent to the correspondence address of companies. However, times have changed. The entire communication happens through emails and messages in 2019 as it allows every employee to have an official Gmail account through every piece of information that can be transferred. It also helps to connect with other giants of the industry and maintain a connection to improve the relationship with their senior management.

Fyi offers G Suite for business and is the one-time solution for all your business problems; you can update it from time to time as per your needs. Since Usefyi provides a platform full of business app, it becomes easy for one to manage business operations while employees will also be eager to know and learn about it. If you still don't have it, don't wait for anything else, sign up at usefyi.com, try, and you will know.