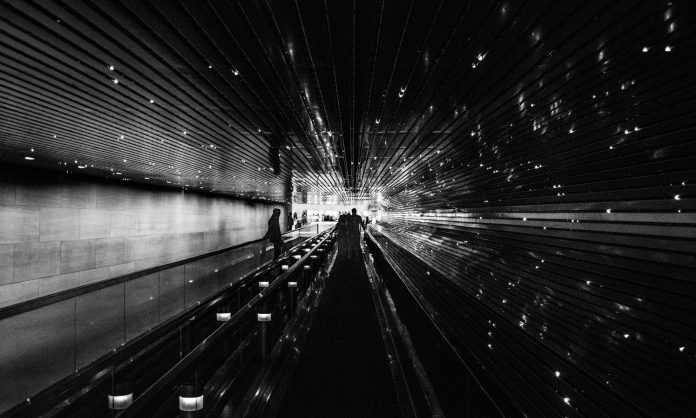 It is the most modern emirate of UAE which offers visitors luxury shopping, ultramodern architecture and high–end accommodation. Dubai is home to best luxury resorts, towering modern skyscrapers with a slice of grandeur and awe.
Dubai sightseeing and tourists taking part in a Dubai city tour has for a long time been a big attraction for many visiting the nation. But visitors travelling to Dubai, and indeed of areas for their holidays, overtime will see even more how artificial intelligence is making its mark in the travel and tourism industry.
What is Artificial Intelligence:
Artificial Intelligence (AI) is a computer technology that focuses on creating smart machines that operate and respond like humans.
The idea of artificial intelligence is frequently debated, but it can be somewhat harder to describe. Basically, it's a machine learning relates essentially to computers or machines performing duties that would usually involve the performance of human intelligence. Example of AI will be learning lessons, decision making, problem solving, assisting customers, or understanding and interpreting speech.
Artificial intelligence is constantly improving, making it as a business solution stronger and more appealing. Businesses in the travel and tourism industry in specific use AI to conduct a range of administrative and customer service duties. Here you will learn about the uses, advantages, future of artificial intelligence, and how it changes the way travel sectors work.
Also Read: Technology That's Changing the Game for Remote Employees
Artificial Intelligence in Dubai:
Dubai is one of the fast-growing cities in the world, and pioneer in experimenting and executing technologies.
The UAE government introduced ' UAE Artificial Intelligence Strategy' in October 2017. This marks the post-mobile stage of government that will depend on multiple future infrastructure initiatives, industries and services. They think it will enhance the performance of government in all levels and make this country the best and first in AI investments in several sectors.
They have already started implementing AI technology in their Road and Transport Authority (RTA) sector. RTA began to use AI early on in projects under Dubai Metro, which has an automated operation and control process at the Enterprise Command and Control Center focusing automated planning and scheduling using artificial intelligence. RTA also used drone AI technology to list and classify the assets of RTA, monitor the movement of traffic as well as emergencies and accidents. They are also using AI for monitoring misuse of dedicated bus lanes.
Dubai has shown its eagerness to become the world's smartest police force, and the most advanced Artificial intelligence technology and their applications will accelerate it. AI is now one of the major technologies in the Dubai police sector, their smart system powered by AI helped them to arrest 550 criminals in 2018.
AI in travel and Tourism:
The ability of artificial intelligence to execute duties that have traditionally needed human cognitive function has made it particularly beneficial for those in the travel and tourism sector because expanding AI can save companies time and money while possibly reducing human mistake and enabling tasks to be done rapidly at any moment of the day.
Let us start from the beginning and imagine you have just booked your Dubai sightseeing or Dubai tourist attractions and are now looking to book a hotel for the stay. Now, the sheer choice of hotels can seem intimidating, having to go through each one and weigh up their pros and cons. What can be helpful is many of these hotel websites will have a chatbot, who can answer your questions accurately, saving you clicking through so many pages in search of what you need.
Now, the above looks at the involvement of AI in digital form, but how about it in the real world? Keeping with hotels, we are almost certain to see a future where we interact more with robots when we are seeking customer service. You may have heard about Connie, released by the famous Hilton hotels in 2016. Connie is a robot hotel concierge the uses of virtual reality AI and speech recognition to provide help for visitors including offering tourist information. We can expect many more companies to follow down this route. Just consider how if more AI robots were employed in a setting like a hotel, or anywhere else that offers tourist information, customers could be served whilst human staff can get on with other jobs, or these robots offer another source of information for customers if all human staff are busy.
Also Read: How Can Artificial Intelligence Improve Packaging Process
Then we can go behind the scenes when looking at another reason how AI will make its impact on travel and tourism in the future. This point is focused more on how it can be used to gain customer and then aim to keep them through the knowledge that the technology can gain for companies in the travel and tourism sector. Hotels are using Artificial Intelligence to sort through data which can include results from customer feedback surveys, reviews and polls. This can go a great deal to helping services better understand their customer, seeing their establishment pros which they can harness and learning negatives in which they need to improve on. AI offers an excellent tool to be able to do this. But it is not just about discovering what the customer makes of a given service, AI can also be used to process and analyze customer habits, for example, what ticket types the majority of tourists purchase for a given attraction, what time of the day is a room booked in a hotel, etc. By having this kind of data, companies are in a great position to mold their service to suit more people and target potential customers more effectively.
There have already been considerable advancements in the use of AI within the travel and tourism industry and it is fair to say the technologies use is only going to increase as the decades go on and it is an exciting time for both the service industry and the customer who both potentially could benefit from the use of Artificial Intelligence.
Also Read: Chatbots vs Mobile Apps