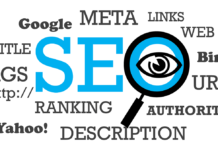 What do you do when you are researching a product, service or need an immediate answer to a question? No doubt, you head to Google to perform a search. You are not alone- 93% of all website traffic is driven by search engines.
For small businesses, adding search engine optimization strategies to your marketing campaigns is becoming a necessity.
The backbone of every successful business is its customers. To bring traffic to your business and gain potential leads, you need to make your website visible to search engines. This is where SEO comes into play.
With most potential buyers researching products online before making a purchase, you need your website to be search-engine-friendly. SEO helps your website rank higher in search engine results to build your business's online presence and boost traffic to your site.
SEO Agency is the digital marketing agency that will give the definitive boost to your business. Take advantage of our years of experience in the online world
For your small business to be seen, heard and trusted within your industry, you need to implement SEO into your strategy to take your brand awareness to the next level. This article highlights the importance of SEO and explains how small businesses can benefit from this strategy.
Local SEO
For any business with a physical location, local SEO is extremely valuable, as it allows businesses to target people in the area where their business resides.
Because of this, incorporating local SEO into your small business marketing strategy has tons of benefits. It focuses on specific towns, cities, regions and states, enabling potential customers in your vicinity to find you quickly during their time of need.
Even if you are just starting, incorporating local SEO gives you a competitive advantage against other local businesses.
Mobile users can easily find you on search engines, directories and social media, as well as Google maps and other navigation apps.
Local citations are an important aspect of local SEO, so make sure your online citations are up to date. Components of a citation always include a business name, address and phone number, also known as NAP.
Local SEO not only allows you to bring in web traffic, if you have a physical location, it will bring in more phone and foot traffic, thus increasing your business's revenue.
Increase Website Traffic
You can drive visitors to your website one of two ways – organically or by using paid search/pay-per-click (PPC) advertising. SEO pulls in traffic organically, allowing you to be found without the associated costs of PPC or advertising. Organic traffic delivers high-quality leads because your potential buyers are motivated to buy. In fact, 70% of the links users click are organic.
Potential customers search organically for your product or service using industry keywords. Using SEO can help you rank for those keywords and put your business on the top of the search engine results pages (SERPs), bringing more potential customers to your website.
With SEO, small businesses can increase their sales faster than if they weren't using SEO. Website leads convert at a higher rate because the buyer is actively searching with intent to buy.
Less Money Spent on Advertising
SEO is cheaper than other marketing strategies and it brings a higher return on investment. Instead of buying expensive advertisements in hopes of gaining business, SEO helps businesses achieve a more targeted approach to gaining leads.
Understanding your target market will help you better decide what keywords to target in order to get yourself in front of the right audience.
Also Read: Fields That Can Benefit from Augmented Reality
Builds Trust and Credibility
In today's marketing environment, buyers value trust and credibility. With the right SEO strategies in place, your small business can start to build its authority on search engines over time, boosting your brand's credibility within your industry.
Potential customers are more likely to trust a website appearing on the first page of major search engines than other brands without a strong web presence.
Website elements play a huge role in your site's authority on search engines, which may take time to build. Other factors contributing to overall authority can include:
Clean, user-friendly website
Optimized on-page content
Quality backlinks
Helps Educate Customers
Most buyers research their products online before making a purchase and buyers turn to search engines when they want to find information quickly. However, they won't find it if it's buried on the second or third pages of the search engines. By using SEO, you put your content at the forefront of their research.
Think about it like this, if a user has a certain question, they usually type that question right into the search engine. You can be the answer to the user's question by targeting the right keywords, thus educating potential customers and moving one step closer to finalizing a sale.
Let's look at a real-life example. Say the consumer searched "how do I change a flat tire?" More than likely, the consumer will click on the first site located at the top of the SERP to find the answer to their question.
If they don't find the answer they're looking for, they will continue to look through the first page of the SERP until they find it.
With the right strategy, your small business can climb its way to the top of the search engines and provide your consumers with the answers they're searching for.
Also Read: Best Tips to Improve Blog Ranking
Long-Term Success
SEO is here to stay. It may evolve as Google and other search engines adjust their algorithms, but it will always be an important strategy for boosting traffic and sales.
While SEO doesn't produce results overnight, if your SEO efforts are successful, your website will remain on SERPs and continue to have an impact long term.
The more effort you put into your SEO over time, the more your authority will grow, putting you at the top of the search engine results pages and making your business one of the leaders in your industry.
Improves the functionality of your website
User experience is an essential element for any website and SEO can help improve your website's user experience and functionality.
Webpages that are properly structured and visually appealing will help decrease your bounce rate and keep your users engaged.
Having a mobile-friendly website is also an extremely important aspect of the overall user experience. Mobile optimization refers to the ability for your website to be accessed from mobile devices with a design that will adapt to the proper screen size.
Since users are generally searching from their mobile devices, Google released its mobile-first indexing, which ranks a site's content using the mobile version versus desktop. Site design, site speed and site structure are all analyzed.
The most important way to make your site mobile-friendly is making sure your site has a responsive design. Responsive design allows your site to respond and adjust properly to any screen that is accessing it.
In this example, we can see how ShareAble for Hires site design adjusts accordingly from desktop view to mobile view.
Desktop View:
Mobile View:
Notice how the navigation bar located at the top of the screen on the desktop view is now conveniently located in a drop-down menu in the left corner of the mobile view.
Site speed is also one of the ranking factors that Google analyzes when crawling a page. The slower the page speed, the fewer pages Google can crawl, thus impacting your indexation. Page speed doesn't only affect SEO, it has an impact on the overall user-experience.
Improving the functionality of your website will not only benefit your users, but the search engines as well.
Summary
When looking to grow, SEO is one of the smartest decisions small businesses can make. If you're a small business owner, consider implementing strategies like those mentioned above. If your business does not at least have some presence online, it won't be able to survive in the digital age. Implementing SEO strategies offers many benefits to your business and helps potential customers find your website and share your content, increasing your opportunities to gain new customers.
Also Read: Key Skills Needed to Work as a Data Analyst