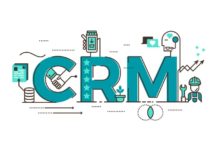 Life is difficult for startups. You are struggling to make do with what you have and offer the best products and services at competitive prices while running on a tight budget.
It's not easy, but thankfully, in the 21st century, you have the tools to overcome all these hardships and challenges.
One of these great tools is CRM software. CRM software is essential for the success of any business, but many Startups think they don't need it while in the beginning, but they are wrong.
In this article, we are going to discuss why startups should use CRM software and what benefits can a CRM solution bring to a Startup.
Improve And Grow The Relationship With Existing Customers
For a startup, gaining new customers is hard, so why would you risk losing them? Customer satisfaction can make or break a business, which is why CRM software is so essential.
A CRM system can help you organize all your customer-related operation. It enables you to understand what do your customers need, what they expect from you, and what you should do to make sure they come back to you and not your competitors.
Efficient service and great products are the keys to success. Customers want a business which they can reach at any time and not have to talk to a robot, and a CRM solution makes you accessible via all channels, so you are right there when your customers need to talk to you. This also makes you more credible, which nurtures their trust in your brand.
This ease of communication makes sure you are quick to respond and handle any problems as they come up and not wait until the small problem turns into a disaster that can threaten the success of your business.
Find New Customers More Easily
CRM software helps businesses find high-quality leads that can turn into loyal customers with the right course of action. CRM software allows you to find customers using all available channels, especially social media since now that's where the majority of your potential customers are going to be.
It enables you to reach out to potential customers and gaining their attention, so you can convert them into loyal customers in less time and with fewer resources.
Also Read : Sun Nxt Coupon Codes 2019
Stay Organized
It's easy for startups to get lost at first with so much data flying around. CRM on your fully configurable server makes sure you stay organized and on top of things as it organizes all the data, so you never miss or overlook some important piece of information, which can cost you a lot when it happens.
A CRM software allows startups to easily follow up with their customers and get a visual overview of all the data they need. When you get organized with the help of CRM software, you will find out that your sales and marketing teams become considerably more efficient.
Gives All Agents The Needed Customer Information
CRM tracks and monitors all customer activities and then stores them where any agent who needs to deal with this customer can gain all this information instantly. All the data is stored on the cloud and can be made available to all agents depending on the roles and permissions you've assigned to them.
They can access it from anywhere and at any time, which means they can handle all scenarios with the same efficiency.
This is so valuable as it makes your agents always well-prepared for whatever is thrown on their way and makes your brand stronger in the mind of your customer as he will be able to see that not only does your business have a sound structure, but that he is also of importance to you.
Streamline Your Invoicing
The Majority of CRM solutions you can find today have some financial management tools to help you keep your most sensitive sales data in-house without extracting it to a third system.
If you go for a premium plan or a more advanced CRM solution you can find more useful features such as creating and sending quotes and invoices. This will save your time and make your business more profitable.
Some CRM Solutions offer integrations with some of the leading payment gateways so that your customers can complete their orders and do their payment and complete their checkout without needing to leave your website.
Improve ROI
As a Startup owner or manager, you are driven by ROI. However, calculating returns on CRM is not easy, but almost everyone agrees that CRM software improves ROI. A Recent research by Nucleus Research conducted that a CRM solution on average yields $8.71 for every dollar spent.
A more comprehensive study by Microsoft Dynamics (a leading CRM solution), came back with promising but surprising results as it was noted that businesses who started using CRM noticed a:
50% Increase in productivity

$75,000 reduction in Marketing Budget

5% increase in sales productivity and uplift

2% increase in Revenue

10% reduction in consultation time

40% reduction in Customer Service Labor Cost

20% Reduction in overall Labor Costs
Also Read: How To Build Your Successful Home-based Business On A Budget
Grows Your Business (Scalability)
With smart decisions and hard work, your business will grow As your business grows, your customers will grow in size and you will have to deal with much more data.
This is where you will find that CRM is helping you greatly achieve the results you want. Even if you don't think that getting a smart CRM solution is necessary right now, it may be in a couple of months or weeks.
This is when you will wish you had a CRM already as you will find that you don't have the time to get one up and working. However, if by this point you already have a CRM in place, you will be able to grow more quickly and more successfully.
This is also something worth considering when choosing the right CRM for your business; keep in mind that you want something that can fulfil your needs as your business grows with time.
Accurately Track the Agents' Performance
Your CRM solution can help you gain a better and deeper understanding of how your agents are performing. It can help you identify areas of weaknesses and develop intelligent strategies that can help you assign leads and tasks with better efficiency in the future.
It can show you which agent is gaining more success and closing more deals. Which agents need some guidance or are facing some troubles.
In recent years, CRM solutions have started to focus more on exploring the gamification concept to motivate your team by giving bonuses and promotions to the top performers.
Streamline Your Workflow
If your agents get busy, the CRM can diver inquiries to other departments who can handle the situation. It also makes the schedules of your employees clearly visible so you can divide the work fairly.
Identify And Remove Inefficient Practices
A CRM solution can consolidate different methods, strategies, tools, and practices to track customer activity more efficiently instead of the business having to try out different methods to test out which one gets the best results.
CRM software eliminates the dull and automated approaches that can repel customers and instead focuses on building more personal relationships.
It can also help you eliminate all the manual errors that can often be costly and, in some extreme cases, disastrous!
The Mistake Most Startups Do
Note that I started the benefits list with retaining already-existing customers before gaining new customers, that's because startups and small businesses often make the costly mistake of paying too much attention to gaining new customers while letting their relationships with already-existing customers go into the wind.
This happens because they are suddenly aware of how many customers, they can get with CRM software that they forget that this power can be abused, and it can fire back so easily.
Do not make this mistake, use the CRM solution correctly and you will be able to do both, but never try to do one and not the other!
Also Read: How To Fix Pname Com Facebook Orca Error On Android