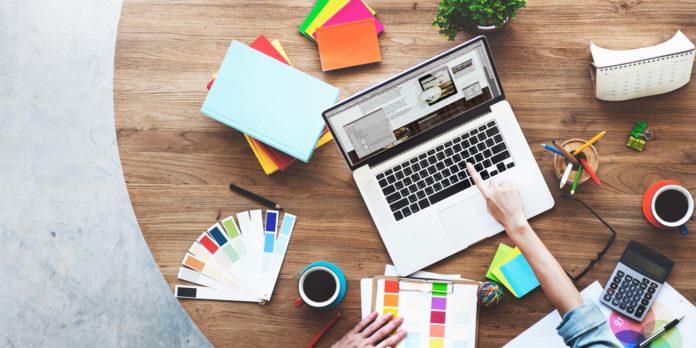 ALL businesses need to invest to improve their online visibility, especially with consumer behavior switching to the web! People use the Internet and their smartphones to learn all about various products and services, deeming them as independent shoppers. Because of this, one of the most important factors to reach your target is web design.

With proper web design (in looks and performance), your visitors will be engaged and interested. This draws their attention and has them stay to see what you have to offer! But how can you improve your website to attract today's target market?

Read on as I show you six web design factors that will improve your site's performance!

Six Web Design Factors to Improve Site Performance
Even if you purchase awesome services of Brisbane websites, you'll need to make sure that it's designed to cater to specific audiences AND stay in line with your brand. Furthermore, it should also be optimized for excellent performance! To combine amazing aesthetics and efficiency, look into these six factors:

Clear and Understandable Navigation
Your website's navigation structure needs to allow your visitors to go from one page to another easily. It doesn't matter where they began, as not all your visitors will start off on the homepage, following predictable paths. They need to be able to locate specific products from the specific page they are on right NOW.

Avoid overwhelming visitors and break the navigation to groups with five to seven options. The smaller number of options will have users focused on their goal, having them make decisions better.

Avoid too many choices but if there are pages with more content than others (like product pages), highlight products, promos, or options you want people to choose and make them more visible.

Furthermore, make sure that you have a search function, which helps improve your website's navigability.
Also read: 13377x Torrents for Movies, Games, TV Shows, Software Files in 2020
2. Quicker Loading Speed
Page speed is crucial for all types of viewing devices, though it's most important for mobile users. Studies show that slow loading times can lower the chances of shooters returning to your site!

In fact, 22% of mobile users would leave slow-loading pages, while 14% of them would exit and visit a competitors' site instead. Besides that, loading time is vital for SEO as well, with it being a ranking factor and affecting your visibility on search engine results pages.

With faster loading speed, you gain a better position on search engines to generate traffic, converting such traffic to leads, conversions, then customers!

Fortunately, there are many free tools and software that can help diagnose your website's load speed and what you can do to improve it. What you can start off with is to lessen the unnecessary frills on your website that slow its loading speed.
3. A User-Friendly Layout
The whole point of your website layout is to make the content as readable as possible. If your website isn't readable enough, then visitors won't take action on it. Because digital users are on-the-go today, they won't have time to read the entire page or article.

According to surveys, people don't read site content anymore, they simply skim. With this in mind, you need to create a user-friendly layout to make it easy to read and digest data.

I recommend the F-pattern, a popular eye-scanning pattern for speed readers. People read the first part of the content and get the gist of what it's about, then scanning downward from the left side of their screen for any more points of interest.

Besides following the F-pattern, also break text-heavy pages and add some relevant images and negative space. 
Also read: Sun Nxt Coupon Codes 2019- 2020 One Month Free Subscription
4. Strong and Clear Calls-to-Action 
The call-to-action button doesn't always need to be transactional. You'll need to look into the needs of the visitor to recommend the content they want to see. Your CTA can be to invite readers to other blog posts related to what they just read, products they find interesting, or files they can download to help solve their issues.

Besides this, you need to make sure that the CTA stands out, with placement and colors being important here. It has to be in a highly visible part of the layout, following the rule of thirds for more focus. 
5. Eye-Catching Yet Simple Design 
Who wants to visit a website filled with unnecessary frills and widgets? Not only does this put away and focus on the content or products you want to highlight, but it confuses the visitor, prompting them to exit! Plus, extra widgets means a slow-loading website, which is why the simpler, the better.

You're able to multiple conversions using flat minimalist designs, which only contain the crucial elements. Remove gradients, drop shadows, or other realistic visual effects, keeping your website clean. It's better to have a well-structured layout with a 2D approach, which gives you more space for CTAs that visitors will most likely click on.
6. High-Quality Images and Videos 
One thing you need to prioritize besides content is the media you show. Photos and videos are a huge eye-catcher now, and you'll need to make sure it's clear and relevant to what they're viewing and what they want to see. Place photos and videos strategically, selecting source images that are eye-candy to your target market.

Take note that while media added to your website needs to be top-quality, you should also make sure that it's optimized for one's device and will still load quickly.

Wrapping It Up
If there's one thing to know about web design, it's that everything about it should draw your visitors' attention. Regardless of what goal you want to reach from your visitors and website, the design is a crucial factor. By focusing on the important aspects and sprucing them up, you can achieve goals and have visitors follow your call-to-action!

I hope that this article taught you all about web design and how to improve your site performance. Follow these tips and reach your goals with the help of proper web design now.

Do you have any questions or want to share your tips and experiences on how to design a website? Let us know in the comments section below, all your thoughts are much appreciated! 
Also read: 123Movies – Watch Free Latest Movies, TV Shows, TV Series, 123movies Online or Top…