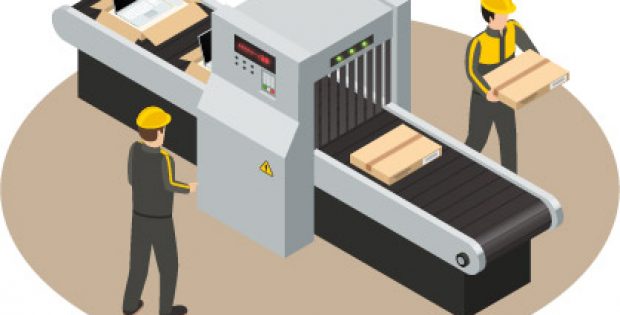 With the current automation and factory trends, it's easy to forget the workhorse of virtually all processing and manufacturing plants- the conveyor system. As technologies develop and industries get smarter, so do conveyors. Big conveyors with oversized drive rolls, rubberized belts, and large industrial motors are vestiges of a bygone era. The market is now flooded with conveyors featuring sleek, efficient, and flexible designs that occupy less space and handle numerous tasks. Here are some of the trends to watch out for.
Advanced Materials for Conveyors
In today's ever-changing world, developments in advanced materials are evident. And this is particularly common in manufacturing as well as processing sectors. DET food-grade meta-detectable conveyor belts are an excellent example of this modern technology. These belts are typically FDA, EU, and HACCP food regulation compliant. Plus, they're bacterial resistant and offer excellent cleaning procedures.
These belts also detect tiny parts, making the food processed on lines using them safer for both manufacturers and daily consumers.
Also read: 13377x Torrents for Movies, Games, TV Shows, Software Files in 2020
Smarter Motors and Controllers
It's evident that motors plus controllers are becoming more sophisticated. This fast-paced technology is now being used in every sector- from car manufacturing to modern washing machines, high school science affairs, and a modern factory. Not only are motors and controllers becoming smarter, but they're also becoming more streamlined, whilst their capacity and functionality increases tremendously. And conveyor systems are benefitting from these developments as well.
Manufacturing companies are now able to design conveyors that feature a motor and a smart controller built into one module. Plus, they also provide control communications that work perfectly with specific factory communication systems. The potential uses of these smart conveyor systems are limitless. Servo stepper motors are now being match utilized for various indexing and positioning applications. However, it's always important to check that the conveyor's mechanical capabilities match those of the electrical system integrated with it. This will go a long way in ensuring that you enjoy optimal efficiency, reduced energy costs, and enhanced productivity. You also want to make sure that the conveyor belt you choose is robust and affordable.
Compact Footprints for New Industrial Designs
Space has always been a premium in most industrial settings, and compact footprints are still trendy. Over the past few years, there have been numerous developments in the conveyor design which allow conveyor systems to take up less space.
Conveyors featuring drive drum motors are becoming prevalent in most factories. And their design is no longer limited to those outfitted with large-diameter drive drums. In fact, it's now possible to drive conveyor belts with dc-powered drive motors that are less than two inches in diameter. Drive drum motors are outfitted with external sprockets that effectively engage the plastic modular belt's underside. This is an expansion of the technology that was previously used in the design and development of motorized roller conveyors. As technology advances, other conveyor types, such as timing belt and chain conveyors could benefit from the incorporation of drive drum motors. These devices not only reduce a conveyor's height and footprint, but they also improve electrical as well as mechanical efficiencies.
Also read: Sun Nxt Coupon Codes 2020
Pallet Conveyors
Conveyor systems which carry products on uniform pallets are also becoming more compact. The transfer of items between conveyors is streamlined with direction-changing modules as well as pallets featuring mating components. Even more, pallet positioning devices such as stops rotates, and locates are now being combined into all-in-one modules. And this minimizes the number of separate devices placed along the conveyor, which means less floor space is needed. So, even with a small workspace, you can still achieve your production goals.
Design innovations have also paved the way for the creation of asynchronous pallet conveyors. Previously, separate conveyors and vertical transfer units were required to re-circulate empty pallets back to the starting line. But since the introduction of asynchronous pallet conveyors, this can all be done in one system. These conveyors are well-suited for accumulating applications. The single-wide variation, for instance, excels in buffering processes that compensate for different cycle times- upstream and downstream.
Special-purpose Conveyor Belts
Conveyors are versatile machines, which are able to fill the gap between different processes. In fact, they're the workhorse of the factory. For instance, the conveyors utilized in bakeries aren't similar to those used in welding automotive parts.
Specific-function conveyors have become increasingly popular since they're unique in their defined purposes. In the near future, it will be more common to find conveyor belts equipped with light panels for vision applications and meters/scales for measuring applications, or vacuums for complex transporting applications.
Even more, adjustable-width belts are convenient for use in conveyor systems requiring complex changeovers. There's currently an increased demand for special-purpose conveyors, yet at the same time, they also need to be able to handle different products of different sizes. And this has led to the creation of conveyors that double up as storage devices and also re-circulate the products.
Flexible, Computerized Designs
With the current innovations in automation and robotics, conveyors are also getting smarter. Aside from the incorporation of functionality motors and controllers into their design, conveyor belts are also being outfitted with other technologies. For instance, there are now conveyors that communicate to the other machines plus robots on the line. Advancements in computerization, as well as new software developments, make it all possible.
Automated technology is now taking the manufacturing industry by storm. Devices located in different locations can now communicate with each other, hence reducing downtime and significantly improving production levels. What's more, automation minimizes human labor, hence cutting down on production costs. And this, in turn, improves quality as well as profitability. This makes it easy and efficient when it comes to a manufacturing conveyor belt.
Conclusion
As technologies advance, conveyor systems also witness tremendous transformations, including the invention of new materials, drives, as well as pallet-carrying variations. Other than the inclusion of functionality motors and controllers within their design, modern conveyors are also being equipped with automated communication systems. Plus, there are those designs with flexible purposes, which allow the manufacturer to create customized belts that perfectly suit your specific application needs.
Also read: 17 Best Couchtuner Alternatives to Watch Movies & Shows Online in 2020