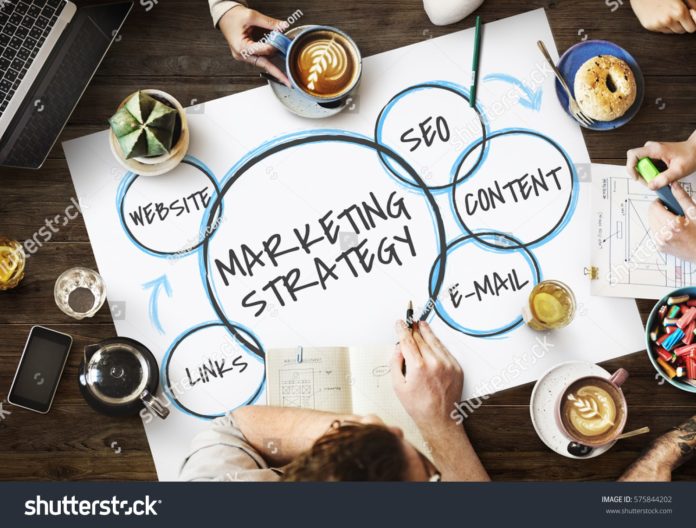 Digital marketing in Singapore continues changing rapidly, and as a marketer, you have to keep up with the pace. With so many innovations emerging every day, it is imperative to acquire new skills to remain relevant in the industry. From artificial intelligence (AI), programmatic advertising, chatbots, personalization, video marketing, influencer marketing to visual search, there's always a trend emerging in digital marketing.
In this fast-paced world, your skills can easily become obsolete. For this reason, you shouldn't let the speed of the industry outpace your skills or ability to adapt. If you are a digital marketing agency in Singapore, you should also learn the skills to start recruiting to boost your services.
Singapore boasts one of the highest internet penetration rates in the world at 85%. It has spawned a digital-driven business landscape. Most people also shop online, which has inspired new digital technologies to offer better customer experiences.  As 2019 comes to a close, you have to stay on the lookout for important digital marketing skills for 2020.
This guide explores a few of these critical skills to prepare you for digital marketing in 2020.
Also read: 5 Reasons Why Your Digital Marketing Campaign Is Not Working
1. Conversion Optimization Skills
Many businesses in Singapore invest heavily in diverse marketing techniques with an eye on boosting conversion. However, these efforts don't always pay and this frustrates marketers. It is not enough to employ techniques such as content marketing, link building, and social media marketing without optimizing the same for conversion.
Conversion optimization skills enable the marketer to achieve the desired results in their marketing campaigns. As businesses seek to boost their marketing, content optimization skills will be in high demand.
2. Social Media Marketing Skills
Social media is integral in any successful marketing campaign. In Singapore, you have over 79% of the population on social media, which makes this a crucial marketing platform. Social media marketing is more than posting stuff on social media. Brands now hire social media managers to run their campaigns.
There's a lot of analytics, use of artificial intelligence (AI) and machine learning, and other cutting-edge technologies that demand new skills. A good digital agency in Singapore will have these skills in its ranks for the best service delivery. As competition for social media users goes into high gear, marketers need to refine their social media skills in preparation for 2020.
3. Data Analysis
Big data is no longer a buzzword but a reality. Businesses today generate large volumes of data from a large number of contact points. As a marketer, you have to adopt the role of a data scientist in the analysis of marketing campaigns. Different metrics can boost your marketing campaign hence the need for intense knowledge of data.
Data analysis is now an integral part of the marketers' job. Digital marketers wear different hats in their roles, and one of these is telling data stories. Their role also includes measuring, managing, analyzing data emerging from marketing campaigns. The idea is to boost the success of these campaigns and optimize return on investment (ROI). These skills are necessary for digital marketing in 2002.
Also read: 5 Types Of Digital Marketing You Should Know About
4. Video Marketing
Video content is the king of marketing today and this is a trend that is set to continue. If you are a marketer or business owner in Singapore, you should start investing in video production and marketing. According to recent reports, 53% of internet users engage with a brand after watching its video content.
If you want to boost your marketing campaigns, you have to incorporate visual content. A video on a landing page can boost conversion by 82%. This is only possible if you understand the
basics of video production and new technologies to support this technique. You should also learn new video marketing trends, including personalized videos, long-form videos, video in social media, interactive video, virtual reality (VR), and augmented reality (AR) among others. By learning these video trends, you will prepare for the digital marketing landscape.
5. Content Marketing Skills
Content is at the core of any marketing campaign, and it has been around for some time. However, content marketing has changed tremendously over the years. As a marketer, you
have to embrace new ideas, including result-oriented content, video, user-generated content, snippets, voice-centered content, data-driven content, personalized content and much more.
The face of content marketing will keep changing and as a marketer, you have to update your skillset to remain relevant. It is no longer viable to produce content with the sole intent of promoting your brand. Search engine algorithms now require more subtle marketing, with the focus being the user experience.
Wrapping Up
Keeping up with the changes in the digital marketing landscape is crucial for every marketer in Singapore. It is the only way to survive the cutthroat competition from global brands eyeing the local market. By acquiring new skills needed in the future, marketers will offer relevant services in line with emerging digital marketing innovations. If you are a marketer, these are only a few of the skills you need to prepare for 2020.  They will equip you to serve in a rapidly changing business landscape.
Also read: Well-developed Digital Marketing Allows You To Customize Large-scale Advertising