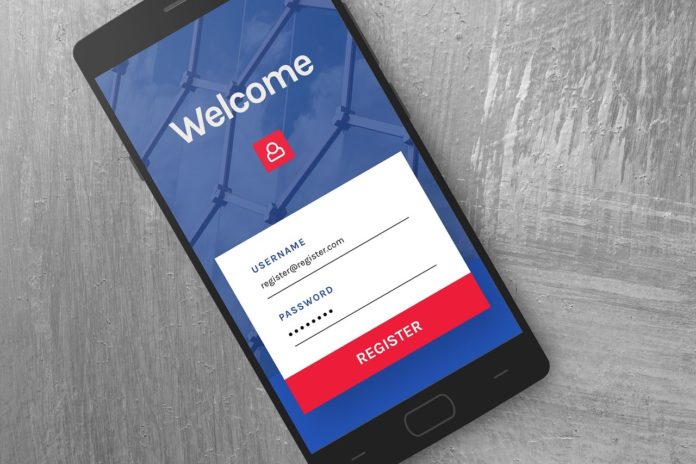 Cybersecurity firm McAfee recently reported that 22% of online accounts had been hacked at least once. And, these are the attacks that people know about. Major data breaches at companies like Marriot and Yahoo proved that cyberattacks could go unnoticed for years at a time.

You need to be vigilant and secure your online accounts. There's a variety of different tools and strategies to do so. Read on to learn the do's and don'ts of securing your online accounts.

Don't Forget to Close Old Accounts
After you stop using a social media or email platform, it's easy to forget about these old accounts. But you need to remember how much personal information — from addresses and birthdays to contact info and more — you store in those profiles.

Inactive accounts are sitting out there, waiting for hackers to exploit them. Not only cybercriminals will steal personal information, but they may use your accounts to trick your friends and family to send them money. Prevent this from happening by deleting all inactive accounts.
Also read: Sun Nxt Coupon Codes 2019- One Month Free Subscription

Do Use Two-Factor Authentication
Two-step authentication (2FA) has become standard on a variety of online accounts. But people still disable the feature or forget to turn it on for their other accounts.

2FA provides an extra layer of security should someone gain access to your login credentials. You'll receive a warning anytime someone tries to log in to one of your accounts.

Use 2FA to protect any account that has sensitive information like addresses, payment details, or anything else you don't want a hacker to see.

Do Use Password Security Checkup
By now, everybody knows you shouldn't use "password" as your password. But you need to take things a step further. Hackers have a variety of tools to figure out even moderate strength passwords.

That's why you should check the strength of your password when creating one. Passwords need to be at least 8 characters long (but more is better), contain a mixture of numbers, uppercase and lowercase letters, and special characters. Each account requires a unique password. It protects your other accounts should one get hacked.

And that is where the password managers come in handy. They help to generate robust passwords and store them all in one place. All you have to do is remember one account password, and it will take it from there.

When choosing your password manager, be sure the company uses zero-knowledge encryption. It is one of the highest digital security indicators meaning even the company doesn't have access to your passwords — only you do.
Also read: 1337x Proxy – 50+ 1337x Unblocked & Mirror Sites List in 2019

Don't Use Social Logins
Social logins are using your Facebook, Google, and other IDs to login to another account. They're convenient and an excellent option for websites and apps you don't use often. The problem is, social logins make you vulnerable to hackers.

If cyber criminals gain access to your Facebook or Google password, they'll then be able to log into every connected account. That's why you should keep social logins to a minimum and use a password manager to create unique credentials instead.

Do Install a VPN
VPNs are the easiest way for you to secure your internet connection. For people who often use public WiFi in places like hotels, restaurants, and airports, a trustworthy VPN is worth its weight in gold.

That's because public networks are often a target for cybercriminals. They use them to harvest login credentials and other sensitive information sent over the network. VPNs create an encrypted tunnel for your data to travel through. It makes it almost possible for anybody to steal it.
Also read: 20 Most Amazing SolarMovie Alternatives in 2019

Don't Forget to Update Your Passwords
Once you have unique passwords stored in your password manager, it's easy to forget about them. Even if you have the most secure password in the world, it is always a good idea to change it from time to time. This is cybersecurity 101.

Aim to change your most sensitive account passwords at least once a month. For others, every 60-90 days should be enough. During these times, do an account audit and delete accounts you don't plan on using anymore.

Do Watch What You Share Online
Social media allows you to share every detail of your lives. And that's the problem. When you put information like your birth date, address, or even your favorite sports team out on the web, cybercriminals can use this information against you.

An innocent post about personal things can help hackers answer your account security questions. Or it might intrigue them to see who you're talking to online and about what. They can then attempt to brute-force guess passwords, or try stealing your identity. It goes without saying that you need to be careful about what you share online.

There's no need to delete your social media accounts. But the very least you can do the following:
Set your social accounts to private
Remove sensitive information from your bio
Verify all your friends and followers
Keep an eye out for suspicious activity
Conclusion
In the online world, you can never guarantee 100% security. But you can't do it in the real world either. As you have locks, security systems, and other tools for your safety offline, you need them online as well.
Also read: Install Kodi 17.1 Ares Wizard & Get Pin Using http://bit.ly/build_pin