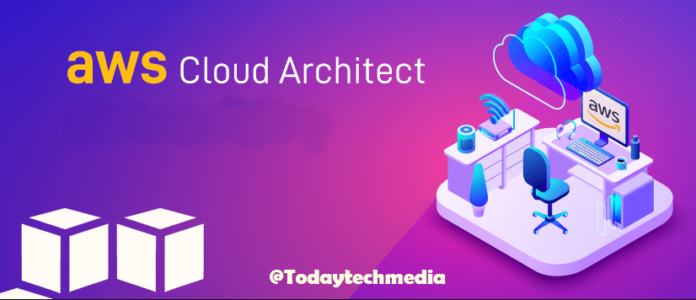 Cloud is becoming the new hype in the market, with almost every company shifting their servers online. 90% of the companies globally are already on the cloud, and the remaining ones are either under the process or planning to do so soon. With increasing cybersecurity threats, malware, ransomware, and spyware, organizations are now switching to security covers provided by online cloud servers.
There are 3 major companies that offer Cloud Computing services today, Microsoft, Amazon, and Google. Amazon with its Amazon Web Services (AWS) is leading in terms of market share, occupying a strong 48% hold. This is a key reason why candidates prefer Amazon over other companies when it comes to pursuing a cloud course.
A larger market share ensures more job opportunities and also satisfactory salary packages. The greatest pursuit is for AWS Cloud Architect Certification among all the AWS courses, which gives candidates a complete holistic understanding of cloud architecture and associated services.
An AWS Cloud Architect is an important job role in an organization, and such a person is responsible for almost every essential task associated with the cloud. They act as a bridge between the business problems and the technology solution. They also facilitate communications between various departments like Sales, Tech, etc.
On average, an AWS Cloud Architect earns around $114,350 annually. This is another factor why students, especially recent graduates, are getting attracted towards this new domain. Let's read more and find out the key roles an Amazon-certified cloud solution architect is expected to perform on a day-to-day basis. Before that, let's give a quick review of basic cloud terminology.
What is Cloud Computing?
Cloud computing is an advanced technology allowing you to get rid of your local servers. Cloud can be considered as an online server with no limit on capacity. It provides quick access to your resources at any time and anywhere through the medium of the Internet. With the help of the cloud, you can share your resources with anyone you want.
Cloud services are broadly of 3 types;
Public Cloud: In this case, the cloud is hosted by a 3rd party organization, and shared by various companies. AWS, Microsoft Azure, Google Cloud Platform (GCP) are all examples of a public cloud.
Private Cloud: These are restricted to just one organization with complete access to its resources and storage. Private clouds can be hosted by the organization itself or even a 3rd party.
Hybrid Cloud: A hybrid cloud offers the services of both the private as well as public cloud.
Cloud computing has revolutionized the digital space, making access to resources both affordable and easy to handle. Some of the major advantages of incorporating cloud servers in your organization are:
Getting rid of physical servers and their maintenance cost.
Better security covers are provided by tech giants like Amazon, Microsoft and Google.
Flexibility to access the resources from anywhere at any time, and also to share them with anyone.
Also Read: Sun Nxt Coupon Codes 2021 One Month Free Subscription
What are the Types of Amazon Cloud Certificates?
When it comes to cloud computing, there are various job roles, depending upon the subset of cloud which needs to be worked upon. To train professionals for this role, these cloud providers themselves offer certification courses. Amazon itself provides so many certificate courses, the key courses among these are listed below.
AWS Cloud Architect
AWS DevOps Engineer
AWS SysOps Administrator
AWS Cloud Practitioner
AWS Security
These are just a few courses among a plethora of such names. AWS Cloud Architect, the most popular course, is itself further of 2 types:
AWS Cloud Architect – Associate
AWS Cloud Architect – Professional
To earn these certificates, students need to crack the AWS online exam, held in Proctored mode. While the Associate exam costs $150, the fees for the professional certificate is $300.
What does an AWS Cloud Architect do?
An AWS Cloud architect has a lot on their plate and needs to perform various activities. The key job roles of such a professional are listed below in detail.
Cloud architects are mostly engaged in meetings, either with company management or the clients. They try to understand the preference of the clients and optimize the services according to their needs.
Skilled in communication, they explain the project concepts to senior managers in the company in a more comprehensible manner.
They look after the complete life cycle of a product, from the concept inception to the final product delivery or the service.
Their core role lies in doing programming, testing codes, and managing networks and other systems.
Analysing the constraints in the project, like Time, Resources, Cost, Scope, Risks, Technology, etc.
Developing scaling techniques to increase the project scope in future.
Finalizing the frameworks, tools, and other services which the team would work upon. In some cases, they are also the ones who decide which cloud service has to be availed.
They also coordinate with the sales team to ensure that deliveries are being conducted timely.
Guiding team members whenever they have a doubt or face any problem.
Working on different Devops tools.
Also Read: How to Promote Your Business With Email Marketing: Email Searching Tool As the Best Solution
What are the Skills Required in an AWS Cloud Architect?
AWS Cloud Architect is becoming a very competitive role every day, as more and more candidates are joining this. Therefore, it becomes necessary for you to possess some skills to get a job easily amidst this competition. Listed below are some of the primary skills required to become a skilled AWS Cloud Architect.
Knowledge of basic programming languages like Java, C++, Python and some other script languages.
Networking concepts like HTTPS, DNS, IP Addresses, TCP/UDP communication, etc.
Cybersecurity and other allied concepts like "Firewall".
Knowledge of operating systems like Windows, macOS, Linux, Ubuntu, Fedora, etc.
Cloud computing and data science.
Experience in handling AWS software. This is even recommended by AWS itself, before appearing for the exam.
In addition to these technical skills, cloud architects are also expected to have some soft skills like:
Good communication, as they would be required to conduct various meetings and be a link between various departments in the company.
Eagerness to learn, as AWS is evolving every day and there are new changes coming every other day.
Business acumen, in order to deal effectively with clients and team members in the company.
Leadership, so that they can get the best out of their AWS team.
Time Management is always 1 essential skill that every professional should possess.
The AWS Cloud Architect certificate can be availed from various online websites like Simplilearn and Udemy. The sector is booming and therefore we would suggest you to wait no more and go for this certificate straight away, provided you have the requisite skills. Once done with this, you will be looking at an amazing future ahead.
Also Read: Piratebay Proxy – 100% Working TPB Mirror Sites & Proxies list 2020