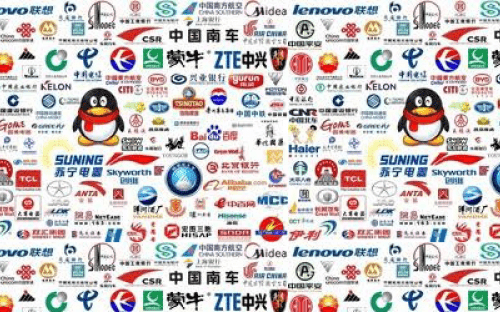 In the wake of the coronavirus crisis, JD.com, also known as JingDong, is extending financial support to small and medium-sized businesses in China. The support includes RMB 500 million or the equivalent of 70 million U.S. dollars. This substantial investment also includes combining the organization's logistics, e-commerce, cloud and artificial intelligence technology resources to help small and medium-sized enterprises.
What Does JingDong's Support Include?
The company will be pooling and integrating its financial, technology, and logistics support to not only support small and medium-sized businesses during the coronavirus period, but to also help reduce operations expenses. JD.com, an internet-based company headed by Liu Quingdong, will essentially be stepping in to fill in resource gaps to keep prices stable and make sure China's supply chain keeps moving. Additional support will be extended to high enterprise parks that need to obtain protective equipment and materials, helping to ease employees' worries over becoming exposed to the virus. 
Another critical component of JingDong's support involves the launch of an expedited online channel for small and medium-sized businesses. Under the initiative, these enterprises will have access to an expedited online channel to open up store space on JD.com. In most cases, the process will take as little as six hours. Ecommerce operations and supply chain support will be included, as well as warehouse discounts and live streaming. Enterprises that are interested in continuing a partnership will have the opportunity to sign on as suppliers for JD Business, which is JD's procurement channel for businesses. JD will also be extending financial support in the form of low-interest and interest-free loans.
Also read: 123Movies – Watch Free Latest Movies, TV Shows, TV Series, 123movies Online or Top…
Success Stories
As a result of JD's support, the poultry market in Guanghan was able to launch a successful trading information system that helps bring supply and demand forces together. Without the support of JD, the sale of 30 million roses from the Yunnan province would not have reached other parts of China. In addition, the TIEM gaming products company has been successful in its sales expansion efforts as a result of financial and online platform support from JD.com.
The company's head of enterprise platform for JD Business was quoted as saying, "ensuring the resumption of work and production is only the first step of the initiative for small and medium-sized enterprises. We will further help them with the digital transformation of manufacturing and operations so that they can develop their own protective measures against the epidemic."
JD.com is the country's largest online retailer and Internet company in terms of sales. The company is also considered China's largest overall retailer in terms of sales. According to the company's website, it seeks to "set the standard for online shopping through its commitment to quality, authenticity, and its vast product offering." Some of the products the company helps sell and distribute include clothing, fresh food, cosmetics, and electronics. Its supply chain network is able to reach 99 percent of China's population with same and next-day delivery services. The company's efforts to utilize its resources during the coronavirus crisis to support China's business sector is sure to have positive ramifications for years, if not decades.
Also read: Sun Nxt Coupon Codes 2019- 2020 One Month Free Subscription