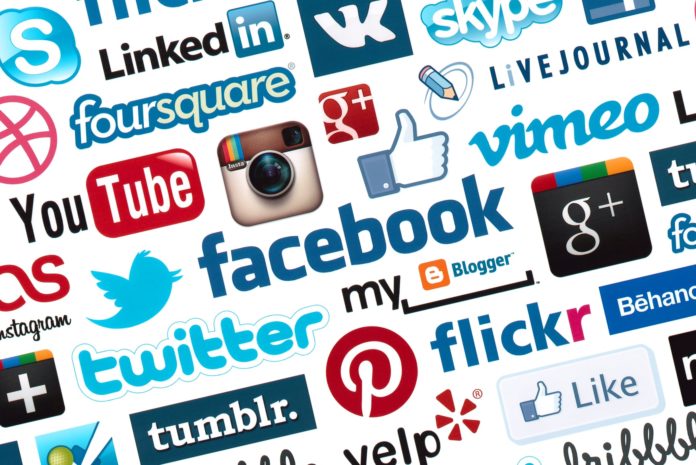 Activists have served and continue to play fundamental roles in advocating for the rights and freedoms of particular groups for several centuries now, and it is evident that these groupings encounter changes as times pass. Advancement in ICT marked a significant point in the activities of activists, and it is certain that the use of social media would help activities climb a mountain to be successful.
Description of the Metaphor
The phrase that "activists need to climb a mountain to be successful" means that for the groups that lobby for other people's rights and freedom to carry out their activities in an advanced manner, it is necessary to try out new things. The new ideas which in this instance may refer to climbing the mountain may not be engaging in good deeds but may also involve risky ventures. An example of a risky investment that may refer to as climbing the mountain to achieve a successful outcome as activists may include offering oneself to face hardship for the benefit of others, and facing criticism for the favor of other groupings. Climbing the mountain or engaging in actions that may appear confusing or which may be harmful is not easy and an activist who is not courageous or unable to persevere may not climb the mountain.
Other than taking part in activities that may appear so difficult and which may expose one to dangers, climbing the mountain may include adopting new ideas and technology to improve outcome as activists. A good way of overcoming the obstacles that come with this job is carrying out personal investigations on what activists ought to do to achieve proper results. It is not an easy thing to carry out investigations from different sources, and it requires one to have skills on personal research to attain an impressive outcome. Presently, activists try to climb the mountain by joining groups where they share knowledge on how to overcome certain obstacles that hinder growth or positive achievement when dealing with specific issues. Activists would realize that when they do not take the initiative to climb the mountain, they might not achieve their aspirations.
Also read: 13377x Torrents for Movies, Games, TV Shows, Software Files in 2020
Value of Social Media
Social media serves an important role in helping activists climb the mountain. The first advantage of applying social media as activists is that the groups can lower the cost of communication which is a fundamental tool for activists. The teams participating in activism would not be able to achieve their goals when they have to spend so much money on building communication, but with the presence of social media, the communication process becomes easy. The second advantage of applying social media in the activities of activist groups is that it becomes possible to influence a large group over a longer distance thus passing the agenda within the shortest time possible. Activism is an activity that needs quick coordination and response among participants
Activists in a democratic society stand a chance of benefiting social media which is a result of technological advancement. Social media makes it easy for activists to empower the public which is a fundamental process of engaging people in a particular undertaking. The individuals who fight for other people's wellness have easy time passing their agenda when the public has full knowledge on the issue than when individuals are yet to come to terms with the matter at hand. The mobilization process also becomes digitized thereby replacing the traditional forms of groupings or meetings where people must come together to discuss an issue. Additionally, the use of social media makes it possible for activists to engage truth-based advocacy.
It is important to note that a pro-democracy activist operating in an authoritarian society may experience some shortcomings using social media to enhance their activities. A group that works in an area where the leadership restricts speech would have to watch their postings on social media platforms; otherwise, they may land in trouble. Such activists have to be very cautious with the way they address the different audiences and must understand the implications of actions or inclusions that may have adverse effects. Activists should be wise enough to avoid using social media in particular ways such as inciting the citizens and talking abusively of other communities when they are confident that such acts may land them in trouble
Also read: Sun Nxt Coupon Codes 2019- 2020 One Month Free Subscription
Conclusion
Activists learn from the analysis that it may be imperative to work very hard and even to try out new things to achieve a successful outcome from their actions. Social media serves as a critical tool that may help activities climb the mountain which refers to great achievement. Social media makes it possible to lower the cost of communication and also make it easy to enlighten the public. Activists who want to achieve better performance in their actions should use social media to minimize the time it takes to mobilize a group and further enhances truth-based advocacy. Activists, nevertheless, should be wary of the adverse effects of social media to avoid getting into problems.
When there is no idea how professional essays on social media have to look like, there is no better way than to have a look at reliable samples composed by experts from online writing services.
Oftentimes, college research paper topics are that up-to-date so an ordinary young learner can't find valid and reasonable studies to provide arguments in their paper. Thus, to write a masterpiece, they turn to web assistants – essay writing companies like https://www.customwritings.com.
Academic life is too complex to waste time – and such professional assistance students solve writing problems quite fast and effectively.
Also read: 123Movies – Watch Free Latest Movies, TV Shows, TV Series, 123movies Online or Top…