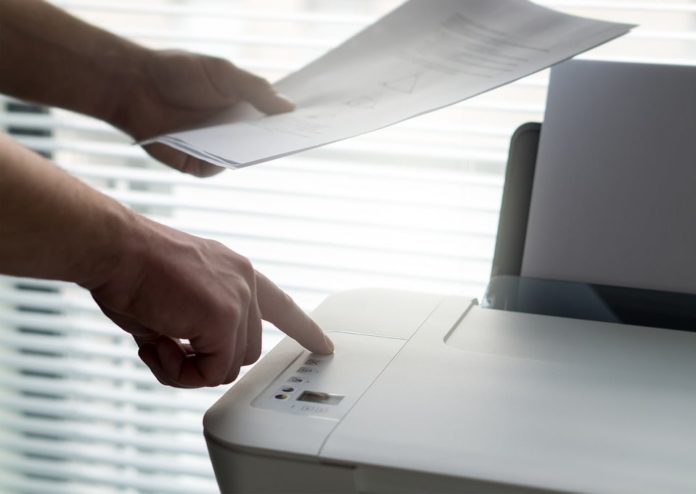 The fact that offices around the world have become digitalized does not totally eradicate the use of paper. In the business world today, contracts, business transactions, and evidence of payment cannot be digitalized due to their nature. Apart from this,all round digital communication cannot be achieved when it comes to dealing with customers and some other legal aspects of the business. Irrespective of how well digitalized a company is, they will surely have their customer's information and legal documents in paper formats.
While some offices have their own digital space, some are still battling with cabinets and boxes filled with files. The consequence of that is the reduction in the productivity of the workers. This is because most of the workers might have used their productive time in searching for a document which they might not find. Apart from this, some files might go missing as a result of the bulky cabinet. As a result, it is usually advisable document scanner to create a digital format to increase efficiency.
What is a Document Scanner?
A document scanner is an electronic device that converts documents from their paper forms into digital images. Research shows that digital scanning has become a trend among entrepreneurs and business owners around the world in ensuring that data are managed effectively. One interesting about the scanner is that it reduces the time you have to waste in snapping documents and converting them into an image for storage purposes. The use of the scanner will let you recover old and valuable documents faster and easier.
There are two categories of document scanners – Portable document Scanners and Desktop document scanners. The portable document scanners are lightweight devices like pen scanners and foldable document scanners. This type of scanner is designed to scan specific parts of a document without any problem. You do not need to connect the AC cable before you can make use of the scanner as it is battery-powered. The Desktop Document Scanners are larger and equipped with a sheet feeder to pull documents sequently for scanning. Another thing about the scanner is that it digitally transfers images to the computer with minimal human interaction.
Why You Need to Get a Document Scanner for Your Business
If you are planning to get a document scanner for your business, then you should consider reading this section very well. This part contains reasons why you need to start using a scanner if you want to perform beyond your competitors.
Less Paperwork, More space
The digitalization of all the documents in your office will save you from filling your cabinets with unnecessary files or document. It will also reduce the amount of time you waste in looking for some materials. Apart from the fact that it makes you more productive, you will have an office that is free from bulk documents. This is because a disc can contain thousands of files at once. Thus, it eliminates the need for cabinets that take space in the office. Your office will be more conducive for both your customers and staff if you can achieve a less cluttered office.
Digital Management Purpose
The most important asset of a company is its document. As a result, most businesses find ways of protecting their papers at all costs. The best method is to convert the text into images or pdf to keep it safe from theft, flood or fire.
Research shows that scanning your document will put your mind at rest because it is free from flood, fire, or theft. Scanned images can also be stored in an online document management systemto keep it safe and accessible.
Improved information Security and Support
Unlike a document in paper format, you can password an already scanned document to prevent people from accessing it. This act will not only improve your confidentiality among your customers but would make you look very professional. You can also include digital signature on a scanned document and easily transmit it to other members of the staff through an online DMS.
You can also improve your customers' satisfaction by finding the customers' case files as quickly as possible. This single gesture can go a long way in keeping the customers. Here Medium will guide you about how to improve your customer satisfaction in some easy steps.
Lower Operating Cost
Are you still worried about buying more cabinets to keep those your office files? It is time to stop buying file cabinets. With a document scanner, all you need to be worried about is when to convert the data into an image for safety purposes. One thing about document scanning is that it is cheaper compared the traditional file storage methods.
Easy Accessibility
One of the things that a business owner wants is accessibility. They want to be sure that they could work on their documents anytime and anywhere. However, you can do that if you operate a traditional file storage system. Will you carry all your file cabinet along with you when you travel? Lol! If you scan your documents and save it on your device – laptop or mobile device, you will be able to access at any time of the day. You can also send files to your employees at the office without standing from your bed.
For you to be successful with your business, you need to document what you do. Instead of going too traditional with your document storage, it is advisable for you to embrace technology and digitalize your company. You should always convert documents in paper form to image for secure storage and management. You can also purchase a scanning to pdf software to convert the texts to PDF.
Also Read:1337X Proxy, Piratebay Proxy, Limetorrents proxy