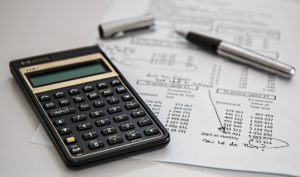 Whether young or old, one of the biggest weakens exhibited by most people is the management of funds. It is estimated that up to 40% of professionals who fail to achieve their goals do so due to poor financial management. The sad part is that financial management applies to people differently, and as such, it is tough to issue out collective advice to everyone.
Most successful people across the globe attribute their success to hard work and proper management of their funds. If you manage your funds properly, you may be able to make plans and achieve and achieve your goals in a good time. Even though people might earn r make money differently, managing finances might be constant.
In case you are earning or making money from either your business or your job, then you should be able to account for every penny of it if you don't, then probably, you are mismanaging your funds. The finance tips below should be able to help you to improve how you manage your finances.
Create Your Financial Calendar
If you are not so confident about yourself getting to do some of the most important things with your finances like paying your taxes, you may have to come up with a way of reminding yourself. The best way to do this is to form a financial calendar and make sure you adhere to it strictly.
Check Your Interest Rates
If you are working and you managed to secure a loan, then it will be vital if you were critical of some things. For instance, you need to know which mortgage you will be paying first and at what interest. If you don't have a savings account, then you may need to consider which savings account you have to open first.
Also Read: Money Saving Tools
Track Your Net Worth
The net worth of an individual is the difference between his or her debts and assets. Net worth is the most efficient way of determining your financial position. Try to increase your net worthwhile at the same time remaining focused on your business goals.
Know Your Priorities
Before making any budget, you need to understand your preferences thoroughly. When spending your money, you need to start with the most important things that way to the least important. For example, if you have some severe debts that are stressing you, then you may need to pay them off first before doing anything else.
Determine Your Monthly Payment
There is a saying that goes, what gets measured gets managed. With that saying in mind, it is therefore close to impossible for you to plan for your money when in real sense you don't even know how much you earn. If you don't have a concrete number in mind, then the easiest way to determine your income is to check the amount of money you remain with after taxes.
Once you have this number, you can move on to add on some other money you earn from side hassles, and that will give you an exact figure of your monthly income.
Establish Where You Spend Your Money
Knowing where you spend your money and on what is very important in managing your finances. You can obtain this valuable information by checking your credit card information, checking your bills and many other things you spend your money on frequently.
With this information in mind, it might be easier for you to tell what consumes most of your money and what doesn't and how to change that if necessary.
Ensure You Have a Befitting Plan
After knowing how much money you spend where you may now need to go ahead and come up with a proper strategy on how to manage your finances. For you to achieve some of your priorities, you may need to cut some of your costs by avoiding certain things such as entertainment and many other things that might be of little importance to you.
Prepare for Emergencies
Regardless of your plans and priorities, you may have to set aside some funds for uncertainties. Whether you are doing some of the important things like building yourself home or saving towards buying a car, you may still have to put aside some funds for the unexpected. This emergency savings will help you to deal with emergencies much easier should they occur.
Conclusion
The above finance tips should act as an excellent guide to you in case you are encountering difficulties trying to manage your finances. Most of them include practices that you should strictly adhere to for you to be able to achieve financial success.
Also Read: Meeting Your Business Expectations in Different Ways