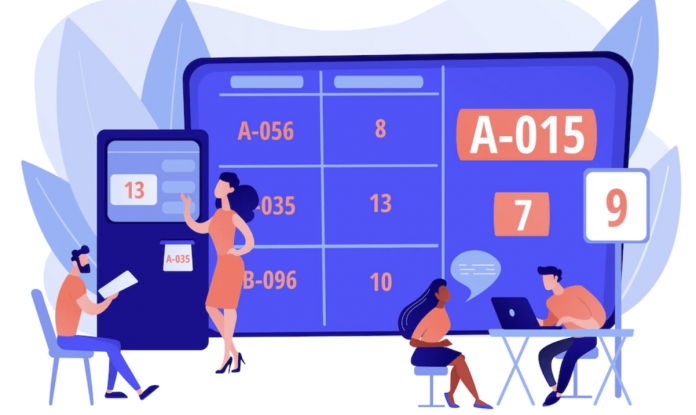 When spreadsheets and post-it notes are no longer sufficient for addressing customer issues, it's time to hire a professional. Help desk software appears to be the only way to automate your customer service procedure while keeping them satisfied. When it comes to financial planning, there are a lot of factors to look upto when choosing the best ticketing software for your business.
It's time to try something new if your IT staff spends all of their time going through emails or trying to figure out who responded to which issue. In terms of software, your ticketing software will be one of the most frequently used by your customer service team. As a result, selecting from among the many possibilities accessible is a high-risk venture.
There are various ticketing software tools on the business to choose from. As a result, selecting the best one for your company can be a daunting, time-consuming endeavor. Whether you're already dealing with a terrible system or are just getting started researching and evaluating platforms, you'll undoubtedly come across a slew of vendors saying their offering is superior to that of competitors. Making an informed decision begins long before you compare feature lists. To help you choose the best ticket management system for your business, we've put together an 8-step checklist.
Steps to choose the Best Ticketing Software for Your Business
Consider the requirements of your customers.
While picking a ticketing software tool that improves the quality of your support team will be your first focus, you'll also want to figure out which solution would allow them to provide a seamless and secure level of customer service. Consider the ideal customer service interaction. From your customer's perspective, how is your current service experience? Which ticketing system features and functions can assist your team in improving the customer experience?
Determine your service team's requirements.
The technical team will be most responsible for everything utilized and dependent on the ticketing system. As a result, you might wish to engage the teammates and get some feedback with the first step. For example, they would prefer the issues they are experiencing and the type of ticketing system solution. You can determine which software might help them provide excellent customer service. Additionally, they will simplify their daily routine and increase their productivity.
Select the appropriate sort of ticketing software.
Consider the sort of ticketing software best suited to your business's requirements and type. The following are the various types of ticketing systems: Cloud-based ticketing and web-based (SaaS) solutions are usually better suited to smaller and mid-sized businesses because they are simple to construct and then use, provide excellent scalability and flexibility, can be implemented at a low cost, do not require installation on your server, and do not require in-house IT knowledge and experience to manage. After all, these solutions are hosted locally on the customer's servers. They're also more costly and complex to set up.
Shortlist the features you want to see.
Make a list of mandatory (must-have) and optional (nice-to-have) features. As a result, you may limit your selection of software vendors and utilize it to compare various tools. If you're having trouble with the list, have your customer service team jot down all the features that spring to mind and that they think would be useful.
A robust ticket management system must also include automation features that guarantee that tickets are always sent to the appropriate agents, allowing quick and effective resolution.
Set a budget for your e-ticketing system.
Many small businesses overlook ticketing software because they believe they cannot afford it. On the other hand, specific ticketing software is geared at large businesses and offers more expensive subscription options. Many others are ideal for SMBs and are far less expensive. Set a budget and study solutions that match your budget problems if cost is crucial for your firm. If a tool doesn't have the features you look to, then move on to the next one.
Keep adaptability and integration options in mind.
Consider the tool's scalability when weighing your options. Is it scalable enough to expand with your company, allowing you to upgrade to a higher subscription package? It's also critical to ensure the ticket management system works effectively with the other software products you use in your company: E-commerce or payment processing systems, customer relationship management software, internet analytics, and similar systems.
Potential companies should be shortlisted and tested.
Make a shortlist of potential ticketing software providers who meet your list of must-have features and have price options that are within your budget. Once you've narrowed down your selections, sign up for a Free Trial to try each one out. As a result, you can determine which one best meets your needs. However, note that some providers do not allow free access to all of the tool's functions. Test each ticketing system with customer service staff. The optimal solution will be one that they can quickly grasp and implement.
Take a look at what the other users have to say about the tool.
The use of testing trials is beneficial. When dealing with genuine customers' demands at total volume, you won't use the tool the same way. As a result, to get a more comprehensive picture, it's a good idea to look at user reviews (on websites like Capterra or G2Crowd). Customers of various ticketing systems can discuss their experiences and what they like and hate about the software they use in this way. Ensure to read the unfavorable and favorable reviews (if any). As a result, you'll be able to see where the tool falls short and what problems you can encounter—investing in your support team, customers, and, eventually, your company by finding the best ticket management solution. You'll put your team up for success and improve your clients' service experience by carefully analyzing ticketing software options and selecting the best fit for your business.
You may make your dream of excellent customer service a reality with a support ticket system. Keep all the above points in mind before choosing the best ticketing software for your business.