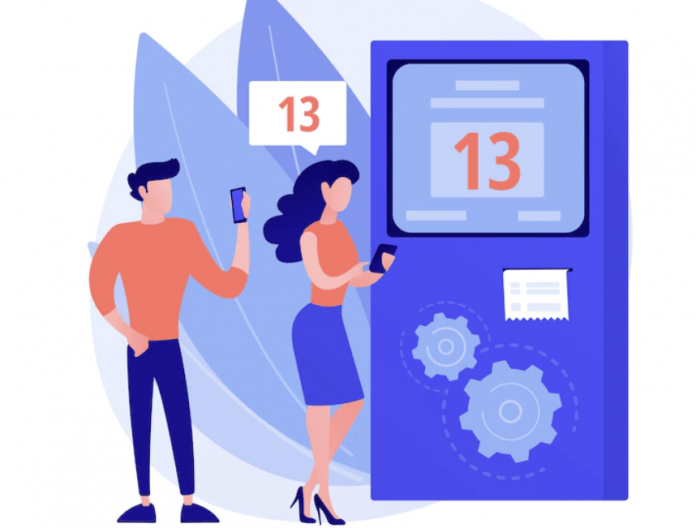 Business leaders are focusing on improving customer experience. Prioritize customer satisfaction. Organizations must discover proactive approaches to handle client issues. The customer ticket system is a smart tool for the fast resolution of issues. It automates service request resolution. Clients are satisfied because they get round-the-clock service.
Help desk software would be appreciated by customers due to its ease of use and efficiency. It provides organized and accurate service. Customer tickets are prioritized for a quick resolution. Ticketing systems organize customer, employee, and stakeholder communication.
Delivering an excellent product or service is not enough. The modern customer is picky and expects consistency. Customers are abandoning traditional media in favour of self-service. Automated ticketing systems assist service agents in structured client conversations. They are in charge of resolving or forwarding tickets.
So How Does It Work?
The complexity of help desk software scares many consumers away. It's actually fairly straightforward. The user-friendly interface of customer support management software. Typical help desk software operates as follows:
Ticketing: Customers frequently encounter issues when using a product/service. The initial step in using help desk software is to submit a ticket. A customer must submit a clear ticket via the web. A mobile app or email can be used to make this request. Notification: Employees must be notified when a new ticket is created. Help desk software automatically warns and notifies support agents. This allows them to know the total number of tickets issued. They are notified by email or SMS.
Technician Assignment: Each ticket must be handled by a different technician. This eliminates any ambiguity and clarifies accountability. Once a ticket is received, a technician is assigned. The assignment of tickets is displayed in real-time on a dashboard.
Customers and staff can communicate more easily thanks to service desk software. They can attach files and comment on a ticket's status. Help desk software can also route tickets to subject matter experts. The online web-based interface facilitates these processes. It facilitates problem-solving speed.
Ticket Resolution: Assist desk software can help resolve issues and complaints quickly. The customer ticket system closes a ticket after it is resolved. The ticket is then archived. This allows technicians to refer to the ticket for similar problems. It also keeps track of all customer interactions for future reference.
Companies that contact clients often can use the customer ticket system. In terms of cost-benefit, this is an excellent option. The nicest thing about help desk software systems is that they are loaded with features and benefits.
Why Does Your Company Need Ticketing Software?
The long-term impact of help desks on businesses is enormous. It strengthens external ties and increases brand visibility. Currently, clients' service expectations are sky-high. Customer ticketing software helps improve service levels. Ticketing systems are required in every sector and organization. Here are some compelling business reasons to invest in help desk software:
Singular Point of Contact
Ticket quantities can overburden organizations. Tickets are frequently misplaced or forgotten. Support agents can use customer ticket management software to handle any issues. It centralizes all complaints, queries, and help requests. Thus, the main advantage of support desk software is organization. Support agents may now answer all concerns in one spot.
Customer ticket software also tracks completion. All team members are informed of pending requests and may track their status. Customer issue resolution times can be slashed by using help desk software. Better management enhances consumer satisfaction.
Prioritization
No issue is too little for devoted clients. However, some serious ailments require immediate attention. Customer ticket system software can prioritize urgent tickets. This alerts service agents to urgent consumer complaints. Reduce the amount of time customers are needed to wait. Help desk software helps service agents organize work. Emergency requests are quickly answered, increasing operational agility. Online ticketing systems provide for ticket prioritization. It keeps the problem-solving flow smooth. Transparent function impresses customers and improves the overall service experience.
Advanced Report
The performance of companies can only be improved by measuring it. The customer ticket system is loaded with novel features. Businesses may see which consumers submit the most tickets. Measuring Agent Performance Is Simple Analytics can track agent resolution rate and favoured agents.
Managers may monitor the full problem resolution cycle via help desks. Dashboards show real-time data to help managers make better decisions. Ticketing systems can measure corporate progress with powerful analytical data. It helps improve agent performance by providing real-time feedback.
The Clock Support
A quick response means happy, loyal customers. Customers are fed up with having to wait for assistance. They demand quick service. Help desk software is an excellent way to deliver 24/7 client service. It is accurate and quick because it bases its response on previous tickets.
Customer ticket software streamlines cumbersome processes. It automates typical activities, saving customers time and increasing productivity. Due to earlier conversations, agents do not have to ask the same questions. This reduces overall problem resolving time. Customers are pleased as they do not have to queue for hours. Any time they choose, they can have a wonderful automated customer experience!
Acquired more knowledge
In today's business climate, a lack of customer service is no longer acceptable. They want the best support, or they leave. Professionalism is required in customer service processes. Customer ticket management software improves first-contact resolution rates. Clients appreciate the prompt resolution of grievances. It fosters long-term relationships and increases brand value.
Help desk software directs complaints to the appropriate department for resolution. It also keeps users informed about ticket status. Having a huge support team is not necessary for businesses. Automation increases productivity while decreasing the likelihood of human error. It is the quickest way to improve income and profitability.
Customer ticketing is the future of CRM. It's a new platform that can speed up problem-solving. Most support desk software packages offer mobile apps. This allows employees to address tickets from wherever. Being able to access the internet from wherever allows them to be more mobile. Help desk support employees are pushed in a million directions. Customer ticket system facilitates ticket management. It reduces backlog and automates administrative tasks. Less work means less stress for service agents, which means greater support. With client data, service professionals may provide customized help. When clients can contact a company, it earns credibility and repute.
online ticketing system improves customer service visibility. They enforce service level agreements and foster teamwork. The customer ticket system will ensure excellent customer service. Investing in a world-class ticketing system makes sense. It will boost profitability and improve client service!