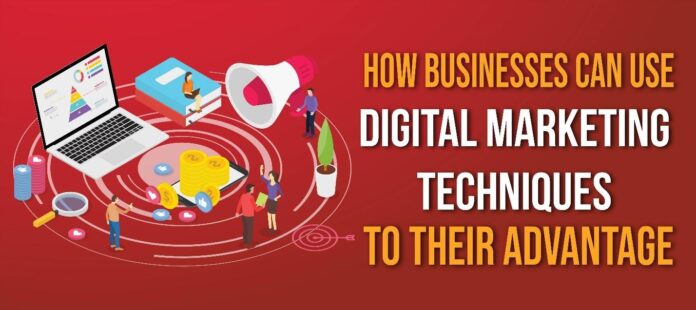 In recent years, there has been a huge surge in internet users, creating a lucrative opportunity for businesses. A lot of business owners are looking for the best ways to use digital marketing to their advantage by hiring manual outreach services and advertising firms to promote their products and services.
In this article, I am going to give a detailed rundown of different digital marketing techniques that you can use to promote your business, meanwhile understanding their benefits and challenges so that you know what you are getting yourself into.
Also Read: 5 Reasons Digital Marketing Will Continue to Be in High Demand in the Future
Email Marketing
If you talk about different marketing techniques, email marketing is the simplest and easiest type of digital marketing that can be used to attract a large audience to your business. Email marketing lets you create a list of people whom you can advertise new products, offer discounts, and solicit sales.
Benefits:
Compared to other marketing channels, marketing through email gives businesses the advantage of reaching a huge customer base without spending a lot of money. You don't have to pay any fees for exposure, such as putting up billboards or advertising on TV channels and magazines.
Email marketing lets businesses see the impact of their efforts within minutes of the email being sent. If time is of the essence and you want to create hype about something, email is the best way to do so as you can easily connect directly with your audience.
Challenges
One of the biggest challenges of email marketing is getting people to open the email. There is no point in advertising to people who are never going to see what you have to offer to them. So, you have to create a list of loyal customers who you know are excited about what you have in store for them.
Email marketing is bashed because a lot of people exploit it by sending spam emails. If you want your marketing efforts to be successful, you have to find a way to connect with your customers without making them feel annoyed. The best way to do that is to consider relevancy and send specific emails to a group of people.
Also Read: Five Fail-Proof Digital Marketing Strategies to Boost Traffic
Search Engine Optimization (SEO) Marketing
SEO is a process of optimizing your website and online web pages to improve your online visibility. If you want your products and services to become more visible to your audience, you have to make sure that you follow certain tactics. SEO marketing uses these tactics to ensure that you are ranked on top of search engine result pages so that you get the visibility you have in mind.
Benefits
Marketing has evolved a great deal from what it used to be. You have to realize that customers no longer just want to buy a good product; they want to pay for the whole experience. SEO lets you ensure that your customers feel satisfied with your services and have nothing but good things to say about your business.
Established Brand Awareness
In today's competitive market, you have to go the extra mile if you want to attract customers to your business. It doesn't matter if you are offering the best services or selling the best product in the market; you have to find a way to let your customer know that they exist. SEO is a life-long strategy that helps you create awareness about your brand in the market.
Challenges
Managing Customer Expectations 
The marketing world lives by one unanimous rule: the client is always right. Sometimes you may feel like you are doing your best, but you are not getting the praise that you would like. You have to be transparent at all costs and make sure that you never lie to your clients or upsell your products, or else it is going to haunt you in the future.
There is a reason SEO is termed as a journey rather than a simple process. Even if you are successful at creating a successful SEO campaign leading to an increase in ranking, it can come crashing down anytime. To make sure that it doesn't affect your business, you need to stay up-to-date with the latest algorithm changes and improve your business along the way.
Influencer and Social Media Marketing
Social media has steadily become a people's platform as more and more people are starting to use it for daily purposes. If you are not using social media platforms to advertise your business, you are missing out on a lot of customers. You can easily use influencers and social media pages to set an identity for your business to promote and endorse your products through them.
Benefits
Build Trust and Authority 
Building trust is one of the hardest parts of running a business, which is why you have to focus your efforts on it. A respected influencer in your niche can help you promote good things about your business so that the world reaches its followers. You can also use social media pages to engage with your customers and let them know that you care about them.
Reach Your Target Audience 
Social media pages and influencers expose your brand to an already existing audience that has relevancy to your brand. Unlike other marketing techniques, you won't be advertising to a bunch of random strangers and hoping some of them connect with your products. Instead, you will put your products and services right in front of people who are already interested in them.
Challenges
People like social media because it lets them connect with the rest of the world. As you grow an audience, you are going to have to make sure that everyone is satisfied with what you have to say or post. Being on the wrong side of a current issue can land your brand into trouble, which is why you have to be extremely careful before choosing a side.
The price of hiring an influencer has been on a steady rise as there has been an increase in demand over the past few years. In order to be economical, you have to make sure that the return you get on hiring influencers is more than you are spending when it comes to making partnerships and deals.
Also Read: 5 Types Of Digital Marketing You Should Know About