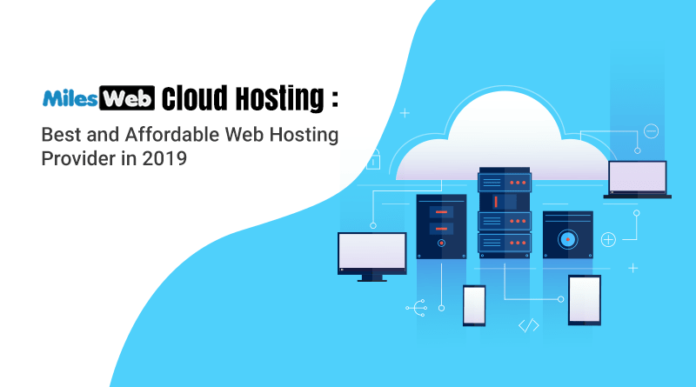 When it comes to Internet, web hosting is the unseen foundation.
Each site that you visit is hosted on a server. Even your site will require hosting and one of the best options available for you is cloud hosting.
Rather than sticking to just one server, cloud hosting gets its resources from several sources for creating a virtual server.
In shared hosting, if your server goes down, your site also goes down. If a cloud server goes down, other servers in the network take care of the websites. With cloud hosting, your affordability and power stay balanced.
Cloud hosting is the best for those who need flexibility. Imagine your plan similar to the pay-as-you-go mobile: you decide your own resource limits each month and then pay accordingly.
Cloud hosting is the most advanced form of web hosting services and it becomes very popular over a few years.
The traditional method of hosting a website was to host it on a single web server in a data center. This server can be a shared one, on which several websites get hosted or a dedicated one, on which your website gets a separate space and resources. But, the overall hosting principle is the same for both environments.
Cloud hosting is a little different. Instead of hosting your website or storing the data on a single server in cloud hosting, your data gets distributed on various servers at different places, and they all are connected. You can obtain your data through a virtual machine that has access to the various servers over the cloud.
Cloud servers are helpful over the traditional servers. While selecting cloud hosting, clients hire virtual space and not the physical server space. So, the client can pay only when the resources are been used. It means cloud hosting allows you to pay as per your need.
The benefits you get with cloud hosting environment:
1) Cloud servers are reliable – Means, even if one physical server goes down or fails, other servers will take its position and perform the responsibility.
2) Pricing – In most of cloud hosting services, you only pay for what you use like in Jelastic cloud. You don't require to buy the 'plan' or pay a huge cost for using the higher hosting resources if you don't need them.
3) Security – The data is stored at various places, on different servers. Thus, even if one server doesn't perform well, you have got the other server for your backup. There are several server protocols to manage the widespread of data and it cannot be cracked that easily.
4) Scalability – In jelastic cloud hosting, the resources can be scaled upward and downward which gives it more flexibility and ultimately, saves your expense.
In case there is a big marketing campaign coming up, for example, then cloud hosting allows you to prepare for a one-off busy month.
You will find dozens – if not hundreds – of hosting providers to choose from, and finding the right one can be an intimidating process.
So, here is the review of the best cloud hosting provider of 2019.
Also Read: Why Cloud VPS Hosting Preferred By Businesses?
MilesWeb – A Short Summary
Looking at the void left by other providers, the three founders of MilesWeb launched the company to fulfill the gap. Born in 2012, MilesWeb took very less time to spread its wings in the other countries. This is because it has a web hosting solution for every type of business. MilesWeb is the best web hosting UK provider. Their web hosting solutions include affordable shared ohsting, VPS hosting, dedicated hosting, UK reseller hosting, managed WordPress, cloud, unlimited and business hosting.
Let's check their cloud hosting services.
MilesWeb offers three types of cloud hosting services as below:
Managed DigitalOcean Cloud
MilesWeb helps you to launch your DigitalOcean cloud droplets in the easiest way.
Plans and Pricing: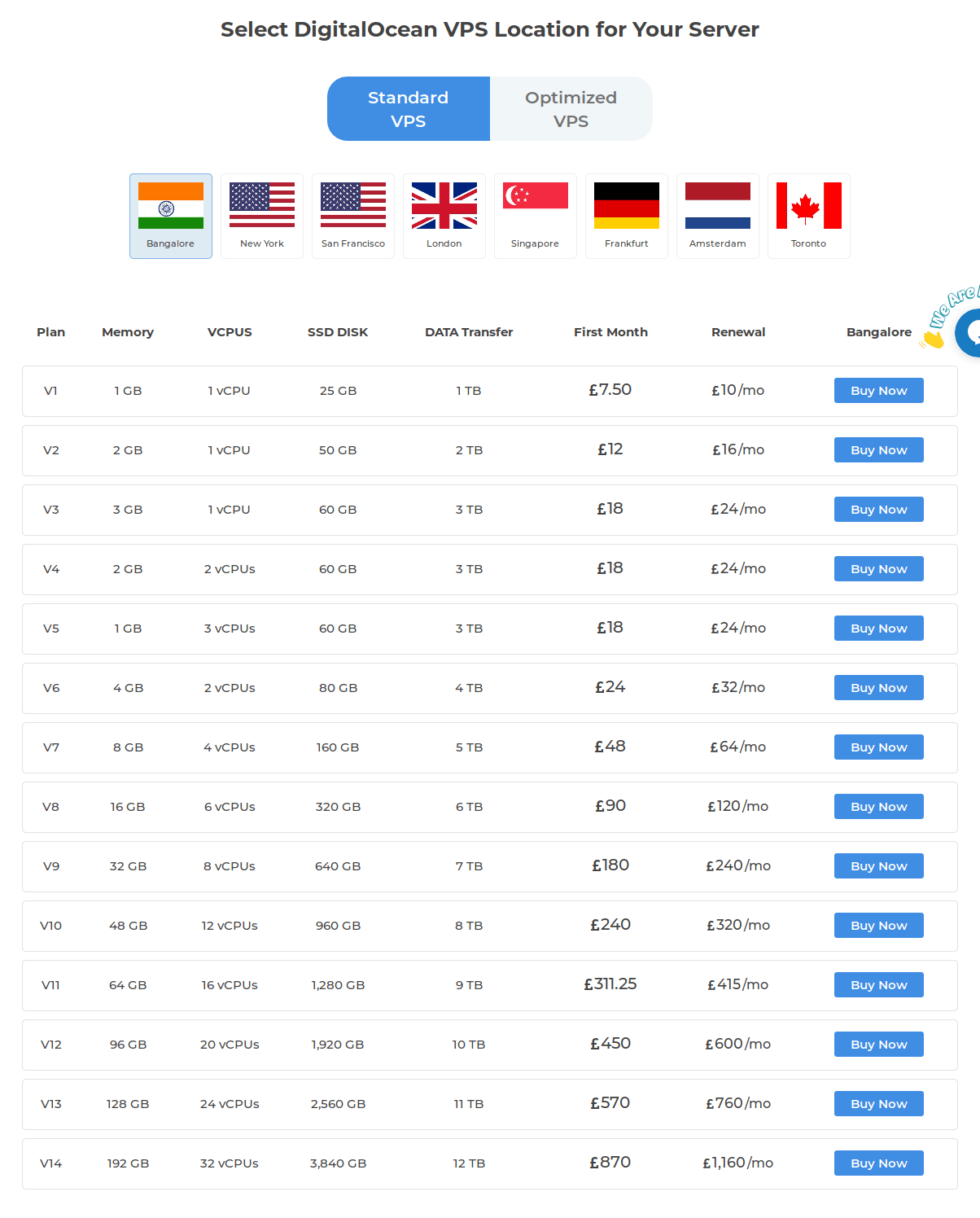 Features
Complete Management: Your cloud server is completely managed and secured by their system admins.
Expert Advice: Their experts will help you in selecting the best cloud hosting plan depending on your website requirements.
Optimizing: Your cloud server is optimized and enhanced to offer the best website performance.
System Monitoring: The resources of your DigitalOcean server such as CPU and bandwidth are monitored regularly by their team.
Server Maintenance: MilesWeb team is highly experienced in server maintenance and so can manage all the daily operations and server maintenance.
Data protection: Constant monitoring of the files on the server is done to protect them from the web attackers.
Regular updates: Updates are installed regularly, to keep the server's software up to date.
Security: The server is constantly tracked for vulnerabilities so that the spyware, malware or any unwanted traffic patterns don't affect it.
Also Read: 6 Major Differences Between Shared and VPS Hosting
Managed AWS Cloud
MilesWeb helps you to manage your AWS cloud platform.
Plans and Pricing
Features
AWS Certified Team: Their certified team of experts helps in managing your AWS cloud platform.
Time-Saving: Server-related tasks such as updates, patching or daily operations required for AWS management will be done by their team.
24/7 Available Support: You can always contact their team as they are available 24/7 to help you.
Server Monitoring: Your server is continuously monitored for keeping your server up and running at the topmost extent.
Optimization and Growth: For embracing the cutting-edge AWS services, they enhance your server for performance, expenditure and security.
Increased Productivity: You don't have to worry about your AWS cloud platform administration as it is looked after their team and so, this helps in increasing your productivity.
Managed Jelastic PaaS
MilesWeb offers pay-per-use cloud model with their Jelastic PaaS.
Features
Simplicity: You can easily launch your cloud instance instantly after the configuration is finalized.
Affordability: Since they offer pay-per-use model for cloud, it is the most affordable options for businesses.
Scalability: For scaling the resources there is no manual intervention required as cloud automatically scales the resources vertically as well as horizontally.
Reliability: It is a highly reliable platform in comparison to other types of hosting.
Customization: You get complete control over your cloud environment and it can be customized in the way you want.
Security: Your content will remain safe in the cloud as the server data is distributed across redundant servers and information stored in the cloud is secured against hardware failure.
Suitable for Every Business: You can get the best performance for your business due to its scalability feature in real time.
Easy App Deployment: You can select any preferred app from over 100 apps and it will be ready to use.
Bottom Line
You can see that cloud offers several benefits for businesses. So, if your business is growing rapidly and needs resources frequently, you can always go for cloud hosting from MilesWeb. This is because even DigitalOcean and AWS cloud platforms are easily managed by their team. So, you get three options to choose from the cloud hosting services.
Also Read: How Cybersecurity Affects Your SEO: Can You Do Anything About It?