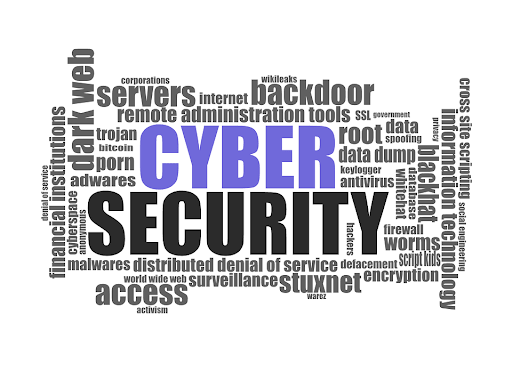 Are you aware that your website's security can directly affect your SEO? Cyber-security is not only vital for the protection of your business data and resources, but it can also change your traffic from search engines.
Google regards most of the effects brought about by hacking or breaching as a negative ranking factor. Apart from providing quality information to its users, search engines value user experience and work on making the internet a safe place. Thus cybersecurity and SEO are interdependent when it comes to your firm's online reputation.
If you found out that your business website has been plummeting in Google rankings recently, there is a good chance that your site has been hacked.
But who are the targets of hackers?
You might probably think the hackers are targeting well set up businesses, but a Data Breach Investigation Report by Verizon reveals otherwise. Small companies are on the receiving end of almost 60 percent of cyberattacks.
It is because the small business owners/ entrepreneurs lack the expertise to implement effective cybersecurity measures. These businesses are also running on limited budgets and have little or no resources for protecting their website.
Here's How a Website Hack Can Affect Your Website's SEO:
1.A Compromised Site Can Draw Search Engine Punishment
Google and other search engines react to malware, phishing attacks, and unwanted software as they can ruin user experience or put sensitive user data to threat. If Google finds a 503 or 404 error on your webpage, it will punish your site.
Google's Manual Actions to your website will impact its ranking, and sometimes, your site will even be removed. Also, if you get back your site, the revenue lost during the downtime may be damaging from your business.
Also Read: Common Cyber security Mistakes
2.SEO Content Can Be Spammed
It may sound surprising, but cybercriminals are not only looking to compromise your site by stealing data but with other goals and objectives as well.
As per a recent study, the market leader in domains and web hosting, 73.9 percent of cyber-attacks made against websites are SEO-based.
Cybercriminals hack sites and alter the contents using different tactics such as creating new covert web pages, adding outbound links to a website, and configuring the website to reveal something totally different to Google.
These activities can cause your site to get blacklisted by the search engines, losing hard-earned ranking positions, and damaging your business reputation.
3.Malicious Bots Deter Search Engine Crawling
There are good bots like Googlebot and Bingbots which search engines use to gather some ranking parameters on website pages and index them. But malicious bots such as scrapers, spammers, hacking bots, and click fraud can crawl your site. They can scrap your content and steal your data while negatively affecting your SEO ranking.
As per the 2019 Bad Bod Report, the percentage of bad bot crawling the sites with malicious intent increased from 6 percent to 20 percent. These bad bots can deter search engine crawling and negatively affect your site's traffic.
In case you encounter 503 or 404 error while surfing web pages on Google Search Console, most likely, the bad bots have interfered with search engine bots. Hence, your server ceases to serve these pages while dropping the effectiveness of your SEO.
This infographic from WhaTech clearly shows the rising percentage of bad bots:
What Measures Can You Take?
Keeping your site safe from hackers is equally important as improving your site's ranking. Focus on SEO as well as cybersecurity to stay ahead of the game.
Here are some tips which you can implement:

Watch Out For Early Signs of a Cyberattack
Your site may start behaving oddly when your website security system is attacked.
Don't ignore Google alerts and notifications
In case Google alerts you, or you notice a 'Site Not Accessible' warning in your search results, it is an indication of your site being hacked. Make confirmation by registering your site in Google Search Console. You can go to the Security Issues section, and search for the hacked URLs that Google has identified.
Be wary of suspicious JS code
Most of the cyber attackers use suspicious JavaScript code to take charge of sensitive information. They can steal your credit card data or passwords on the site. Get rid of any suspicious-looking code in the source code without delay.
You can't log in with your password
When you can't log in to your site with your password, it is a sign that hackers have changed your password. The system will show an 'Invalid Password' message.
You are bugged by recurring random popups or error messages
If a hacker has used cross-site scripting or has injected malicious code into the website code, you will often see pop-ups, error messages, and spammy ads. Hackers do this to bypass your site's security system. Start scanning for malicious software if you encounter such issues.
Also Read: Chatbots vs Mobile Apps
Make Cybersecurity a Vital Part of Your SEO Strategy
Unless you take adequate measures to protect your users, search engines will penalize your site. Taking action when you get Google's safe browsing alerts and notifications are great but not enough. You should try to monitor and understand the security system of your web by taking practical steps.
Consider hiring an experienced web security professional to assist you in spotting the vulnerabilities in the system. Building a preventative cyber defense strategy can protect your business. You can also look for paid online cybersecurity services such as SiteLock to notify you in case of any suspicious activity.
Final Note
If you allow cyberattackers to hack your website, it will not only considerably harm the profitability of your business but will take away customers and blemish your business reputation too.
And it is not always easy to detect malware. It can sometimes take even months.
Won't it hurt your site's rankings during the downtime?
It is better to stay ahead of the game and implement the best cybersecurity practices to safeguard your site. The earlier you come to know about a cyber attack, the better.
Also, don't shy away from taking appropriate cybersecurity certifications to make yourself aware of
Have you implemented cybersecurity as a part of your business' SEO strategy? If your answer is no, consider taking quick measures to take your business' SEO strategy to the next level while safeguarding your site.
Also Read: Black Desert Coming to the PS4 in 2019