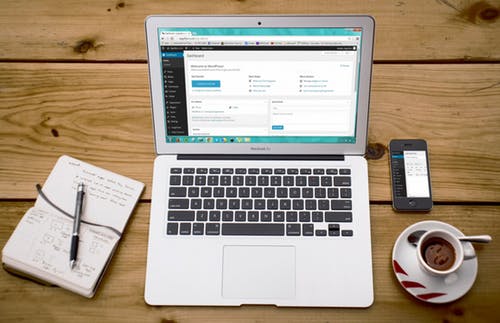 Do you want to energize the comments section of your blog? Then the WordPress comments plugins mentioned in this article will help you boost visitor interaction. It will also help you access valuable feedback from people who regularly read your posts. The open source CMS at the very beginning was a blogging platform. Even though it has transformed into a comprehensive web development solution, it still remains a popular choice for bloggers. A lot of people convert HTML to WordPress or switch platforms to start an easily manageable blog. Most of you would be wondering why another tool is needed when a default commenting system is already provided. The solutions discussed in this article are for people who want to add more life to their comments area. Let's take a look at the best tools for the purpose.
1. Jetpack
One of the most popular products in this segment is Jetpack. Seasoned WordPress users would know about this versatile plugin which offers a wide range of functionality. It is a popular plugin helping people in managing and securing their websites. Enabling its comments module will replace the native system of the CMS. Visitors can post feedback by logging in through their website accounts or existing social profiles. The module supports gravatars and markdown and the color scheme can be changed from light to dark.
2. Disqus Comment System
Another well-known tool to replace the default feature is Disqus Comment System. It can be easily installed in a single click without needing to input any code. It uses advanced caching techniques to load asynchronously so that no extra load is put on the interface. The product offers an analytics dashboard to monitor and measure the overall engagement on the website. It has a range of features to engage users such as social logging, text formatting, and rich media embeds.
3. Replyable by Postmatic
Replyable offered by Postmatic is an innovative solution which improves the quality of user subscriptions. Most website visitors agree to get e-mail notifications about replies to their comments. Deploying this plugin ensures that users do not get spam and receive attractive messages with profile images and gravatars. There are numerous responsive templates which you can modify according to your interface's branding scheme. Replyable is one of the best WordPress comments plugins for boosting visitor engagement.
Also Read: Best Kickass Torrents Alternatives in 2020
4. wpDiscuz
A fast and modern product, wpDiscuz is a dependable replacement for the native comments system. This AJAX real-time system enables users to integrate interactive comment boxes on posts and other content. It offers a responsive comments form and thread layout. You can add notification tabs to send live alerts for new comments. The product integrates completely with all social login plugins. Website owners can enable nested comment threads by defining the maximum level of the thread's depth.
5. CommentLuv
CommentLuv is another helpful product for increasing visitor engagement. As soon as a person types a comment, the plugin discovers their recent posts and displays them below the remark. This will encourage more and more people to share their views. It incentivizes the whole process of leaving feedback. It is ideal for blogs or forums where interactions feature active bloggers. The only drawback of this product is, if not regulated, the posts will attract a lot of spam comments.
6. WpDevArt Facebook comments
Do you want to display your visitors' Facebook comments on your interface? Then WpDevArt Facebook comments plugin is just the solution for you. Most people irrespective of their profession or industry use Facebook. The tool enables Facebook-users to log in and remark. Their feedback will be shared on their profiles which will attract their followers to visit your interface. Use it to design an attractive reply box with a custom title. You can define the color, font, font size, and position of the title text.If your site has a personal logo for branding, you can use WpDevArt Facebook Comments plugin for brand exposure.
7. GraphComment
Another comments platform that can help you build a vibrant community of active users is GraphComment. Its graphical user interface enables large scale discussions easily. The product uses the Bubble Rank algorithm which displays the most relevant discussions first. Website owners can pin the best discussions in the community which will be a great incentive for users. The tool lets users embed media elements in the responses.
Conclusion
User responses are an integral part of any blog and website owners must leverage them to build engagement. The WordPress comments plugins discussed in this article will be helpful in remodeling the comment section and enhancing user engagement.
Also Read: 13377x Torrents for Movies, Games, TV Shows, Software Files in 2020