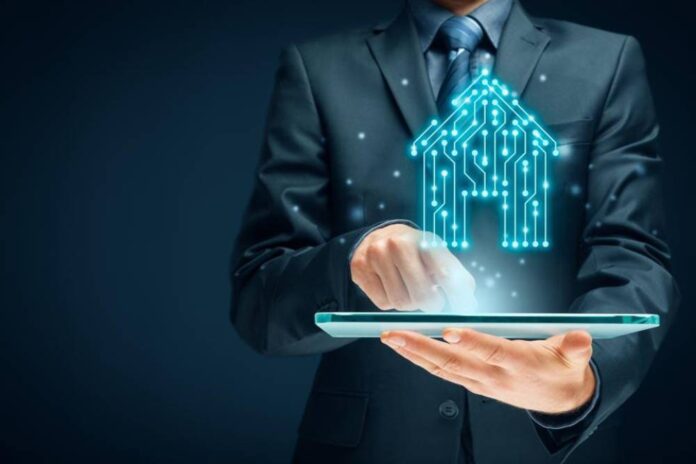 When it came to COVID-19, Competitive Industries performed better.
Some businesses were able to adapt quickly and become more resilient at the beginning of the pandemic. This is the blog post where they illustrate how they did it.
DevOps
This pandemic has dramatically impacted a wide range of organizations and industries, and as we continue to analyze the effects, patterns are beginning to emerge. The pandemic started with some businesses pivoting quickly and producing solutions almost immediately.
Toward the end of 2020, it became clear that some organizations were adapting more quickly than others. In a recent webinar, a leading DevOps expert said that "while some organizations prospered, others floundered."
To gain an advantage in a highly competitive industry, companies needed to differentiate themselves aggressively through their products and services. As a result, these organizations could be:
A culture of innovation is already being fostered within the organization.
Streamlining the delivery of value through the use of digital innovations
We are maintaining an emphasis on user experience and user interface.
Exhibiting a readiness to act
Taking advantage of the digital revolution
Organizations with these characteristics were more likely to quickly identify and implement solutions to their immediate problems.
During the pandemic, organizations' ability to adapt was a significant factor in their success.
Organizations' ability to learn would play a role in how well they were able to support their remote workforce and provide seamless customer service at the same time.
Automation and self-service solutions, for example, have become increasingly important in the last year as organizations have struggled to keep up with the digitally advanced competition. Organizations were forced to accelerate overnight to support their employees and customers in the wake of the pandemic. They had a more difficult time if they couldn't keep up with the pace. Even the worst performers had to fight for their own lives.
According to a survey, companies that have done well this year typically have a more advanced workplace transformation and are more open to this new way of working. They were able to adapt quickly to new opportunities and challenges thanks to the right IT architectures.
An organization's flexibility and ability to pivot depend heavily on its technology culture and performance.
Early technology adopters experienced a smoother transition.
Companies that had already been working on innovations and technology before the pandemic could implement solutions at a much faster pace than those that had not. In areas like automation, apps, and mobile capabilities, these early adopters were the most advanced.
Organizations that were early adopters in highly competitive industry sectors were cited. Many of these companies already had a distinct advantage in their CX (customer experience) because of their use of digital technology. Retail, quick-service restaurants (QSR), travel, and hospitality were among the most common verticals with these characteristics.
As the airline industry has shown, a low level of differentiation between companies encourages and pushes companies to innovate, excel, and deliver value. Airlines were already ahead of other sectors in many areas, including:
Innovating self-service methods to deliver value to customers
Mobile capabilities, apps, online features, and automation deliver an excellent customer experience.
Customer acquisition and retention can be leveraged.
Efficiency and the ability to save money
Digital capabilities can be achieved through efficient, repeatable, and best-fit solutions.
Is this what you came up with? They used these capabilities to adapt quickly and effectively during a 90 percent drop in travel volume that occurred almost immediately.
why user experience (UX) will continue to be a focus even after the pandemic is over
Customers' and users' preferences have changed dramatically due to the pandemic and immediate switch to working from home and learning on the go. From work, school, socializing, healthcare, and entertainment, Nielsen Norman Group's UX research found that COVID had a significant impact on people's daily lives. While some behavior shifts may have a short-term impact on the industry, others may have a long-term impact.
Digital user experience (UX) has become increasingly important in online education, shopping, food and grocery delivery, and healthcare industries since the March 2020 shutdown.
As the pandemic began to take hold, telehealth became an increasingly important part of healthcare's UX. It was an enormous challenge for healthcare organizations to simultaneously change the user experience (UX) for multiple generations of healthcare consumers. During the pandemic, the use and popularity of telemedicine soared. According to research, more and more healthcare providers are offering telehealth services, with visits rising from 11% to 46%. Increasing access to and integration of technology are all things that are going to be required in order for telehealth to grow.
According to experts, telemedicine and other forms of virtual healthcare will continue to be a major part of our lives in the future. As these offerings grow, healthcare providers will need to develop new digital solutions to keep up.
Organizations that are already well-versed in digital technologies are leading the charge.
When the flu pandemic struck, many companies accelerated their digital transformation by three to four years in a matter of months, while others advanced by up to ten years.
According to the COVID Global Survey, compared to previous years, companies have "progressed the digitization of their customer and supply-chain exchanges, as well as of their internal procedures.
The survey found that digitization includes the creation of new digital offerings, the enhancement of existing digital capabilities, and the expansion of their digital product share. Digitalization has progressed to include internal operations, including back-office functions and production and research and development.
Before the pandemic, organizations with a digital transformation mindset were more successful in implementing changes.
Digital sales and customer engagement platforms have been upgraded, and collaboration tools have been added to the mix. There were times when businesses that had been planning to implement a long-term digital transformation strategy during the flu pandemic found themselves in a race against time to get things done (sometimes literally).
Digitally mature organizations accelerated more quickly than those behind in technology and innovation because of the scope of transformation required.
COVID may pave the way for other breakthroughs in the future. Post-pandemic organizations are still navigating a constantly shifting landscape. To remain viable, some businesses had to quickly pivot and shift to meet the needs of their customers, while others were forced into entirely new market segments. To cope with the challenges of 2020, those businesses that had already invested in digital technology were better able to adapt.
According to a study, there has been an increase in the amount of money being spent on digital transformation in CIOs' IT budgets. According to the experts, "The investment makes sense, as the pandemic has led to a shift in economic conditions that necessitates a greater investment in digital acceleration."
Certain changes in preferences, such as a shift away from work and certain customer behaviors, are now known to be permanent. Digital solutions that can support a remote workforce and increase customer engagement are more critical than ever for businesses. Although digital transformation is vital beyond 2021, it will be more than a need in 2022 and so on.