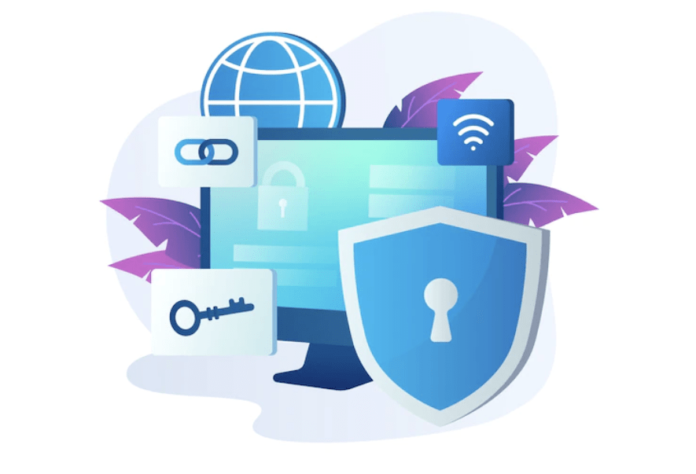 Interested in a VPN for Chrome, but aren't sure where to start? Here's what you can expect, from purchase to installation.
How a VPN for Chrome Works
First, the basics—don't rush into a VPN if you don't know much about it. If you know how you connect to the internet at home or anywhere with a Wi-Fi connection, you already have the basic concept down.
When you connect to your home Wi-Fi, it's as simple as logging into your router. But, this means that your Internet Service Provider (ISP) is free to track, collect, and sell your online data. Then, even on your home Wi-Fi, there's also hackers. An unsecure network may be the perfect way for a criminal to sneak in and take control of your data and device. 
And we haven't even mentioned the dangers of public Wi-Fi yet! You'd be amazed by just how easy it is to hack your device while in public, even if you're not connected to a public Wi-Fi network.
A VPN for Chrome works by transmitting your data out of the eyes of ISPs, hackers, etc. through a secure remote server. This server can be located anywhere in the world, keeping you secure while giving you internet freedom.
Internet freedom is one of the most notable, desirable features of a VPN for Chrome alongside security. With servers available worldwide, you can access a world's worth of online content with the protection you need to stay safe while doing it.
Expect Better Security
But, before we get into internet freedom, let's talk about what to expect in terms of security from your VPN for Chrome. You already know how it provides security, so here's some things you can expect protection against.
Internet Service Provider (ISP) monitoring: It's extremely common for your ISP to keep track of your online data and browsing habits for a number of reasons. Someone may not constantly have eyes on it, but they can keep it in their data banks from 6 months to a year. Many ISPs compile browsing logs and sell them to marketing companies. Some Internet providers are even moving to make privacy a premium add-on. A VPN can very easily prevent this.
Organization monitoring: Your job, school, or other organization will likely keep track of your clicks. Why? They want to have a say in what their employees, students, and even visitors are doing on their company grounds. A major thing they implement to accomplish this is website blocking, which we'll get into in the following section. But, they can keep track of you as well, which a VPN avoids by rerouting you away from them and to a private, secure server.
Cybercriminal targeting: If ISPs, companies, etc. can keep track of your data, hackers can get to you as well. You may think, "there's no way that could happen to me!" And, possibly, it couldn't. But, a hacker attack happens every 39 seconds. A VPN for Chrome can't prevent every attack—self-induced attacks like phishing or malware often rely on you to make a move—it can protect from attacks completely out of your control, like Man in the Middle (MitM), Denial-of-Service (DOS), and SQL injection attacks. A VPN for Chrome may also help user-based attacks (phishing, malware, etc.) from happening in the first place.
Less Blocks
Blocks means a limit to your internet freedom on your Chrome browser. A VPN for Chrome means you can expect less blocks, more content.
When is content blocked? Anyone with an internet connection can set up blocks on their network. For instance, a parent may place a parental block on dangerous and adult websites for their kids. Like a parental block, plenty of organizations, companies, etc. can put a block on websites they don't want you visiting.
A common block is used by workplaces to keep their employees on-task while working. Social media, video streaming sites, and more may all be blocked to keep you glued to your work (even if you're on break, or there's no work to do). The same principle applies to schools and other organizations. A VPN for Chrome lets you get around all of them.
It's not uncommon for countries to block sites as well. Depending on where you live, blocks may be extremely common. With a VPN for Chrome, you can access content from anywhere in the world. Some countries block news stories and sources. Others block entertainment sites. Even visiting a country may mean blocks on content you could access from home.
More Options
Along with blocked sites and other content, blocked videos, TV shows, movies, games, etc. are also extremely common. Even if you live in a place without nationwide restrictions, copyright and other limits are present everywhere.
For instance, you can watch The Office on Netflix in the UK, but not in the US. A YouTube video may be available in Canada, but someone in Sweden may not be able to view it, and are instead met with a message that says "this video is not available in your country or region."
A VPN for Chrome works around these blocks simply by putting you there. If the video you want to watch is only available in Canada, just connect to a VPN server in Canada. A good VPN for Chrome will have servers all over the world for you to use.
There are other options out there as well. For instance, a video game you'd like to purchase may be $50 in the US, but 3,000 Indian rupees, or $39.37. Or, perhaps a retail company you love is based out of Thailand, so their prices are cheaper there. Just use your VPN for Chrome to connect to a server in India or Thailand and get the price you want.
There are, then, plenty of features to expect from your VPN for Chrome. And, a lot of VPNs have a Chrome browser extension, so installation and use should be very easy. You have the information you need, now try one out for yourself.