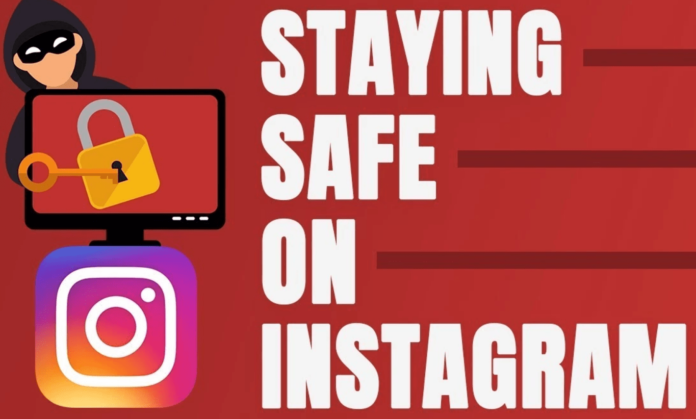 Instagram has become one of the most popular social media platforms around the world. Nowadays, we use Instagram for multiple purposes. We use Instagram not only to know more about our families, friends, and colleagues but also to gain fame, develop our business.
Do you have an Instagram account? Is it very important to you? If yes, you badly need to read this article. Instagram account hacked is actually a very common problem that people face on a popular social media platform that is Instagram. There are so many ways to hack an Instagram account that it is hard to keep track for the app designers. As we know that Facebook owns Instagram, you can expect a good security from them.
Why Instagram Accounts Get Hacked?
Hackers have many reasons to get into someone's Instagram account with the intent of hacking the password. Actually we ourselves make our account able to hack for hackers. We make their way to hack our Instagram account by our foolish acts.
InstaDP – Insta DP Viewer – Instagram Profile Picture Viewer to see anyone's Instagram DP in full size. Use Insta DP Saver for Insta DP download, & save it
1–Some people do it just for fun and with the intent of causing problems for people.
2–They might be looking for certain information on the account in shape or posts or other details.
3-They might be trying to interrupt your business activities.
4-To loot money by blackmailing about your data.
Or there can be any such reason for them.
Here are some steps you can follow to protect your Instagram account from being hacked.
Also Read:Optimizing and Monetizing Social Media
Your Password Is YOUR Password:
Hey! Have you ever shared your Instagram account's password with anyone? If yes, your privacy is in danger. Go and change your Instagram account password right now. I mean after reading this article till the end☺.
 It's not only about the Instagram account's password; it's about the password of all accounts you have. Never ever share your password with anyone; it can harm you.
 Always remember that "Your password is YOUR password". 
Always Choose A Strong Password:
Choosing a strong password is as necessary as choosing a heavy lock for your apartment door. Always try to choose a strong password for your Instagram account. Choose such a strong password that forces the hacker to hit his head on the table while trying to break your password. 
In earlier times, thieves were used to disappoint just after seeing a heavy lock at a door, don't be serious it was only a joke. I advise you to choose a strong password always. A strong password contains upper and lower case letters, digits, and special characters simultaneously. 
For example " abCd@123;xYz".
Enable Two-Factor Authentication:
As Facebook owns Instagram, It provides you the Two-Factor Authentication like many other social media applications. This authentication notifies you whenever your account is logged in from a device. It will help you to secure your account from being hacked by hackers. 
You can add and verify your mobile number to receive an SMS alert on every login. It is really a great facility provided by Instagram to its users, avail it.
Buy Followers From Trusted Companies:
If you are fond of having more Instagram followers and likes on your photos, you must be buying Instagram followers from a company to boost your engagements. Wait! Are you aware of scam agencies? If no, be aware of them. They can use your passwords for negative use.
Never ever buy Instagram followers from the agencies who require your password and ask for full access to your account. Feel free to buy Instagram followers from trusted agencies who don't ask you for your password. Provide only your username or say them "Good-Bye".
Secure Your Primary Email Account:
If someone else has access to your email that you have verified with your Instagram account, he can access your Instagram and all other connected accounts through your primary email. You should change your email password regularly for your security.
As I told above about two-factor authentication for Instagram account, you should also enable this two-factor authentication for your email to get notifications on every sign in. Remember that primary email is the main door of your social house and all social platforms are its rooms. If someone succeed to enter your main door, it'll be easy for him to steal from your rooms.
Also Read:Become a proficient Instagram Fashion Blogger
Allow Access To Authorized Third-Party Apps:
Never allow third-party apps to access to Instagram account. You should disallow access to third-party apps as they do not follow the terms and policies of Instagram and can let the hackers access your account and personal information.  Basically, you should only allow third-party apps when it is necessary.
To revoke this access to suspicious third-party apps, log in to your instagram account through desktop, and then click on "Edit Profile". Click on "Authorized Applications" on the left column. Click on this phrase and manage the apps you have already allowed. A well-known authorized app AiGrow, an Instagram automation application that helps you target, engage, and get more Instagram followers.
Log-out Of Instagram If You Are On A Shared Device:
If you are using a shared computer or mobile, do not forget to log out from that shared device. If you forgot to log out your account you can log out from your own device remotely from your account security settings.
If you do not log out, the other person can use your account and perform any authorized activity from your account. To prevent this act, always log out your account from shared devices.
Change Your Instagram Password Frequently:
Change your Instagram account password regularly. Sometimes, Instagram anonymously ask you to get a new password for your account because it has detected that your Instagram account has been hacked. Changing your Instagram account password regularly can secure your account from being hacked.
Use Different Passwords For Different Accounts:
Never use the same password for multiple accounts. Sometimes it happens that a person uses a single password for different social accounts like Facebook, Twitter, and LinkedIn etc. Never do this again.
If any of your account has been hacked and the password is the same for all other social accounts. It simply means that all your social accounts have been hacked. To prevent such a disappointing happening, use separate passwords for all accounts.
Do Not Open Unknown Links Or Shortened URLs:
Never open unknown links and shortened URLs you do not know anything about. Don't install any unknown software you don't know about. It can not only affect your Instagram account but also can affect your personal data on mobile phones.
Make Your Account Private:
Keep your account's privacy private. It helps you to keep your data private from the people you don't know and those who are not in your follow list. It's a good feature and facility by Instagram to its users. So avail this facility to keep your account private.
Final Thought:
You should never compromise on your privacy. Always try to keep your account secure from all the ends. Keep your account and all the personal information protected. Your privacy and personal information is very important and confidential. Implement the ways discussed above to secure your account from hackers; don't let them lay you down. 
Stay Secured!
Also Read:Promote Your Business on Social Media