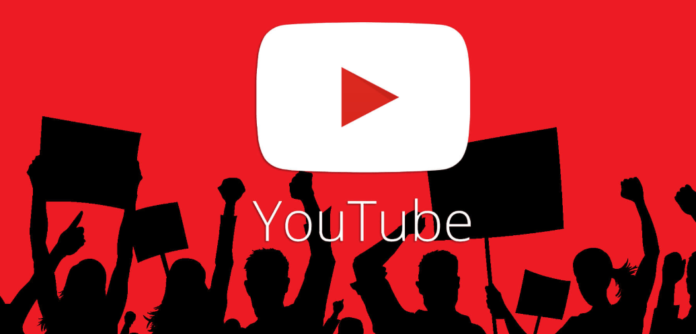 According to statistics, there are about 1.9 billion active users for youtube which proven youtube is an eminent video sharing platform. After Google, people like to use Youtube for their search. Brands and businesses depend on YouTube to promote their business and keep viewers up-to-date. YouTube is well-thought-out to be a great platform for businesses for the promotion of their products. Though creating videos is a part, promoting and marketing these videos is a significant aspect to promote youtube channel.
Let's glimpse through a few tips about how to promote your YouTube channel to maximize views.
1.Using Google-friendly Keywords
It is important to understand what viewers are looking for and hence good SEO is important for youtube channel. For any specific video, Google-friendly keywords are important and they are few tips in finding them.
Tools such as Google Ads keyword planner can be used to know the possible keywords.

Google the choices

Keywords can be tweaked. Youtubers can opt for "tutorial" or "how to" options for better results.

For each keyword, the search engine result page (SERP) can be scanned

Keywords should be ones that suit and prioritize the content.
2.Buy Youtube Subscribers
For youtubers who desire to get the right kind of views for videos can opt to buy youtube views and can be achieved by Google or youtube it. Users can sign up for Google Ad-words account. By this way, videos gain the number of Ads utilizing PPC or Pay per click. Hence the audience gets to know about the content. There are types of Ads such as in-stream and in-display ads from which the youtubers are to opt from.
Also Read: How to Activate YouTube on devices via Youtube.com/activate
3.Developing Custom Thumbnails
Thumbnails are important as the audience's attentions are grabbed visually. Every video has thumbnails developed by youtube automatically. To grab the attention of the audiences, enticing and customized thumbnails are to be developed. There are few tips in using thumbnails for good results.
Opt for close up images

High contrast images recommended

2MB size limit

1280*70 px resolution

Clicks are gained with more colours and text
4.Descriptive Titles
A punchy title is mandatory as the title is the initial aspect any visitor sees. Youtube titles are to follow certain tips to be noticed.
Keywords are to be included in the initial half of the title. This is because many visitors look at the first half of the title and avoid the rest.

Short and sweet titles are recommended. It is suggested to use 60 characters or less than that as certain characters or words may be cut after display.
5.Interacting With Fans
Apart from creating any content, youtubers need to interact and monitor fans. Irrespective of the comments, youtuber is to respond to them. It would be great to like the favourite ones and also post response videos if required. Top fans can be found using analytics and can be concentrated. All fans are to be responded as per their comments positively.
6.Metadata To Be Used
While using keywords, there are two aspects to be considered as metadata guidelines as per youtube. Opting quality and being honest are the main parameters. This falls right for categories and tags too. It is important to remember that only the tag section of the upload has tags and not in the video description.
Also Read: Effective Tools To Optimize Your Youtube Videos
7.Ranking Increase With More Views
There are many youtubers who opt to buy YouTube views to gain the popularity of their channels. As their fame is an increased number of views are gained. Also by buying youtube views, they are enhanced in ranking that helps youtube channel grow. Several sources help in buying youtube views. By this way, videos are promoted and more traffic is obtained.
8.High-Quality Videos
It is necessary to develop high-quality videos as poor quality videos and bring down though the content is best. Hence a professional content is important to gain many views. A good quality camera is to be used. Also, make sure to check to sound before recording is done. Fundamental editing skills are necessary to develop quality video content. There are ample sources that help developers in making quality videos.
Conclusion
These few tips can be helpful for you-tubers about how to promote YouTube channel to maximize views. Apart from so many tips and tricks, the user can just opt to buy YouTube views instantly to gain in more views for the channel. There are ample sources that help in buying Google Ad views, YouTube views, Instagram views, etc. There are ample sites recommended from which views can be bought instantly based on the user's interest and scheme. Hence you-tubers can wait and gain views traditionally or can buy views immediately for promoting the channel.
Also Read: How To Social Media Marketing To Build Any Mlm Business